Where to find Cold Resistance Armor in Tears of the Kingdom
Link will need to cover himself in layers of ponchos if he wants to get past the frigid enviroments.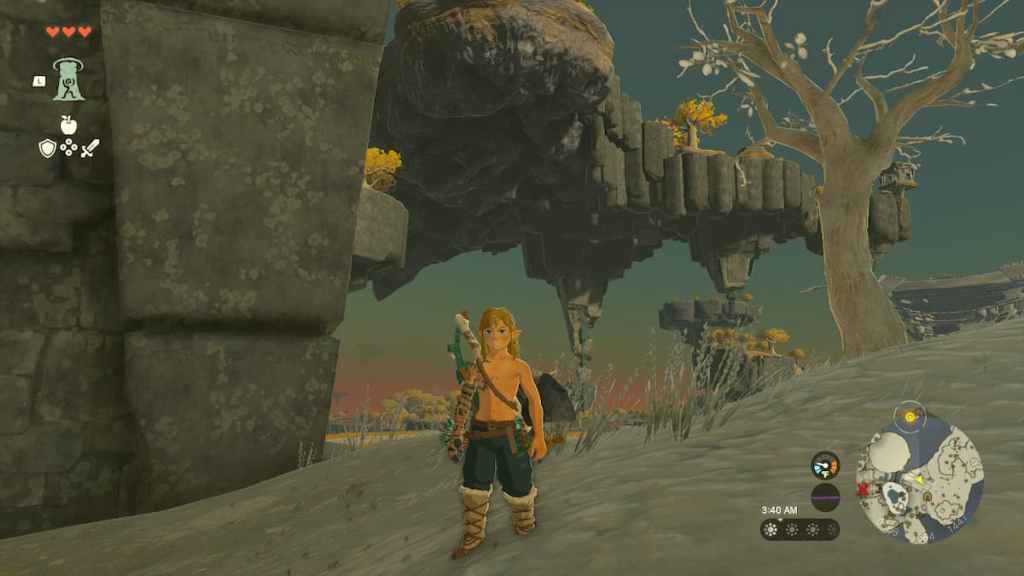 When first starting out in Tears of the Kingdom, the tutorial island is one of many different features. Acting as a sort of self-contained area where the player can get their bearings, there's a lot to do in this place alone. You will be taught a plethora of things, some new and some will be returning features from Breath of the Wild. One returning feature is the temperature mechanic, where players will have to monitor the climate they are in relative to how Link is dressed. While food and elixirs can be extremely useful, it can get tedious to keep having to craft and cook meals. We're going to brave the frigid wilderness and figure out where to find cold resistance armor in Tears of the Kingdom.
Where to find Cold Resistance Armor in Tears of the Kingdom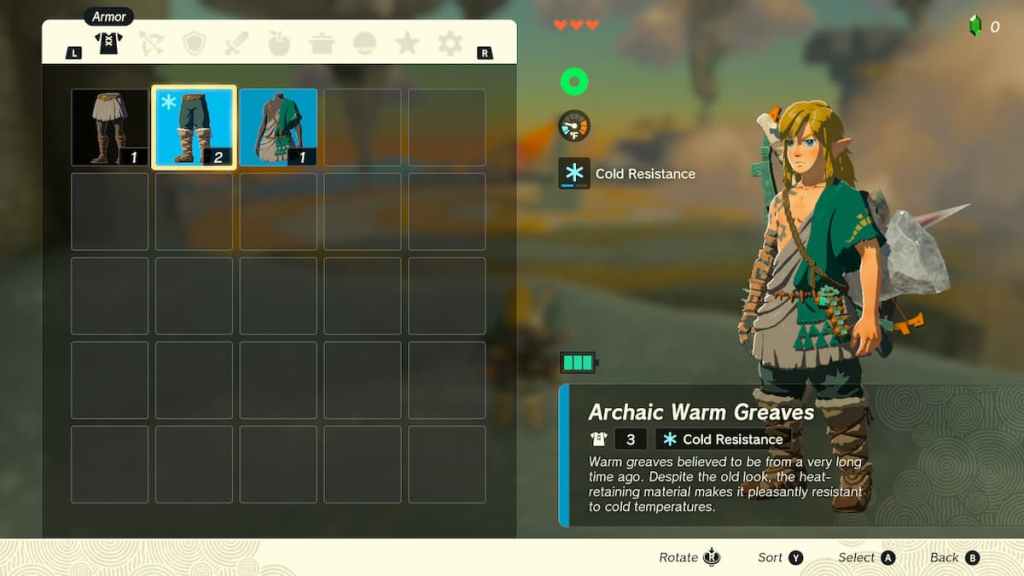 Throughout the course of your adventure in Hyrule, you're more than likely to come across a decent amount of cold resistance armor. These can be found in certain chests all over the map, but for now we're going to make sure you grab some decent armor in the first area in the game. The tutorial island provides players with tons of materials, food to make meals, and a few pieces of armor for the player to collect. Not every armor piece you pick up from here will grant you heat resistance. Thankfully, we'll only need one of these clothing's for our cold resistance.
Related: How To Use Zonai Portable Pot Device in Tears of the Kingdom
The first piece of cold resistance armor you will be able to find is the Archaic Warm Greaves. These cozy pants grant you 3 armor as well as 1 level of cold resistance. They are located in a chest to the right of the Gutanbac Shrine. You'll need to complete this shrine and obtain the Ascend Ability in order to reach the chest. Once you have completed the shrine, head over to the right where you should see a platform high above you. Use your newfound Ascend Ability to warp up to the platform. You'll be able to open the chest and grab your first piece of cold resistance armor.
---
Follow our Facebook page for more gaming news and updates. And be sure to check out our other great Tears of the Kingdom articles and guides, only on Gamer Journalist.
About the author