Where to Collect 5 Life Preservers on Streets in THPS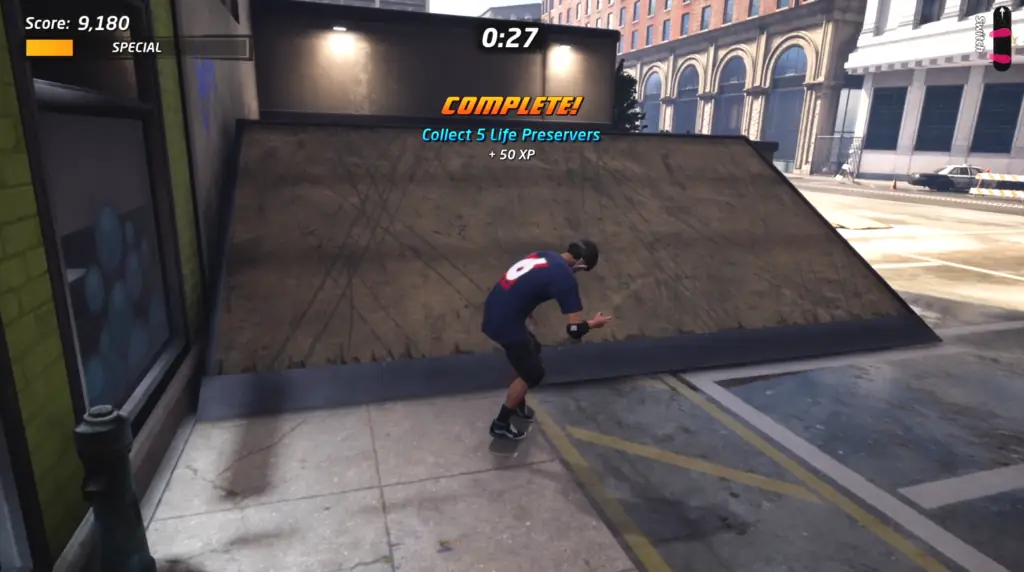 One of the challenges on the San Francisco streets level is to collect 5 Life Preservers. Much like other collection challenges, you need to collect them all in a single run. Knowing where they all are can make a big difference in completing it or not. Here's where to collect 5 Life Preservers on Streets in Tony Hawk's Pro Skater 1 + 2.
Where to collect 5 Life Preservers on Streets in THPS
At the start of the level, go left, and you'll see a quarter pipe facing the wall. Get some air off of it to collect the first life preserver. You can now make your way down the big hill and follow the train tracks. On the left side of your screen, you will probably notice the next preserver.
The second life preserver is next to the gray building, to your left side, if you're coming from the last location. Hop up on the quarterpipe once again to get some air and collect the second life preserver.
Continue down the street, following the train tracks. Against the far wall, you will notice the third life preserver. Clear the gap with some hangtime to collect this one that's high up in the air.
The fourth life preserver is at the center of the park on top of the fountain. There's are two convenient wooden ramps you can use to get enough speed and hop the fountain.
The final Life Preserver is in Chinatown. You can find it to the right of the entrance to Chinatown just above the garage. Try wall riding up to it to collect it and complete the challenge.
Check out the video below for a walkthrough of this challenge.