Where is Wangshu Inn in Genshin Impact?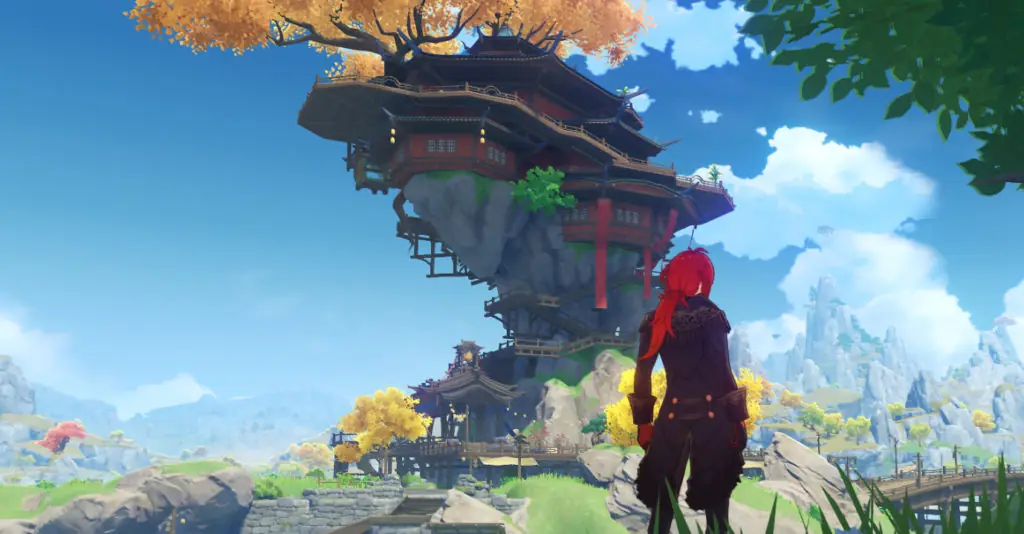 The world of Teyvat is massive, and there are many areas to explore before fully discovering the map. In the new Marvelous Merchandise event, players will be looking for Liben in various locations around the map. On day four, the clue tells you Liben is at Wangshu Inn. If you're not sure where that is, this guide will help you out. Here's where to find Wangshu Inn in Genshin Impact.
Where is Wangshu Inn in Genshin Impact?
Wangshu Inn is in Liyue, the second major region in the game. It's south of Mondstadt, and you should have no trouble finding it by following the main road south. You can refer to the map below in case you're lost.
To get to Wagnshu Inn, follow the main road near Dawn Winery all the way south. Continue past the Stone Gate and through the Dihua Marsh. In the distance, you should see a very tall building surrounded by water. Continue towards the structure until you reach it, as that is the Wangshu Inn.
There is an elevator in this location that can take you to the top if you don't feel like taking the stairs. You can also find a few quest givers in this location to complete for some Adventurer Experience. There's also a chance that daily commissions bring you to this area, as well. If you are trying to collect all your Geoculus, you can find one at Wangshu Inn.
Further south of Wangshu In, you can find the Guili Plains, which is in the heart of Liyue. Wagnshu Inn is one of the many areas you will become familiar with as you level your Genshin Impact characters.