What Mods Are Broken after Sims 4 Infant Update? Answered
We're waiting patiently for mods to come back to us.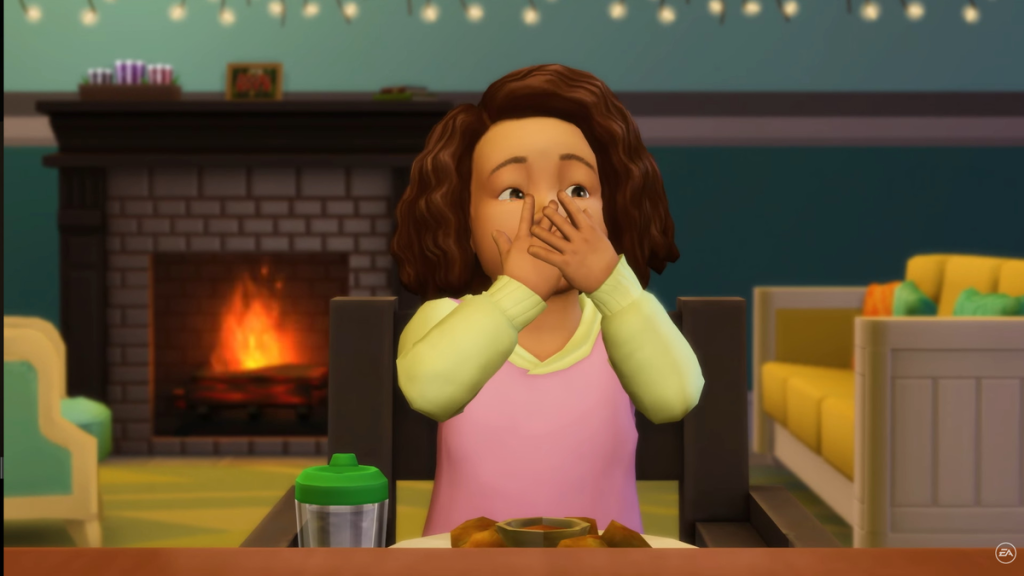 Sims 4 has graced us Simmers with its presence by announcing to the world that we are now getting infants. Fans of the Sims franchise are well aware of how boring new borns and toddlers can be. They're a nuisance from the very first time they pop up in our lives. With the new Sims 4 infant update we're able to see a new stage of life known as infants. These children are a little older than their newborn counterpart and younger than a toddler. It's about time. Unfortunately for players who religiously use mods they have been greatly affected because all of the well-known mods have been tampered with. Here are some mods that are broken after the Sims 4 infant update.
Broken Mods Sims 4 Infant Update
With every update that comes our way advanced players are aware that sometimes they need to remove all of their mods in order for the game not to break. It's strongly advised before a huge update, such as this, you need to back up your game file and store them in a special place. We recommend taking your Sims folder and copying the saves, trays, and mods folder to a new desktop folder. Once that's complete, delete the mods folder, load up your game, and create a new save file. You might have to wait sometime before the mods you've used in the game function properly. Here's some mods that are broken after the infant update.
1. PandaSama – Child Birth Mod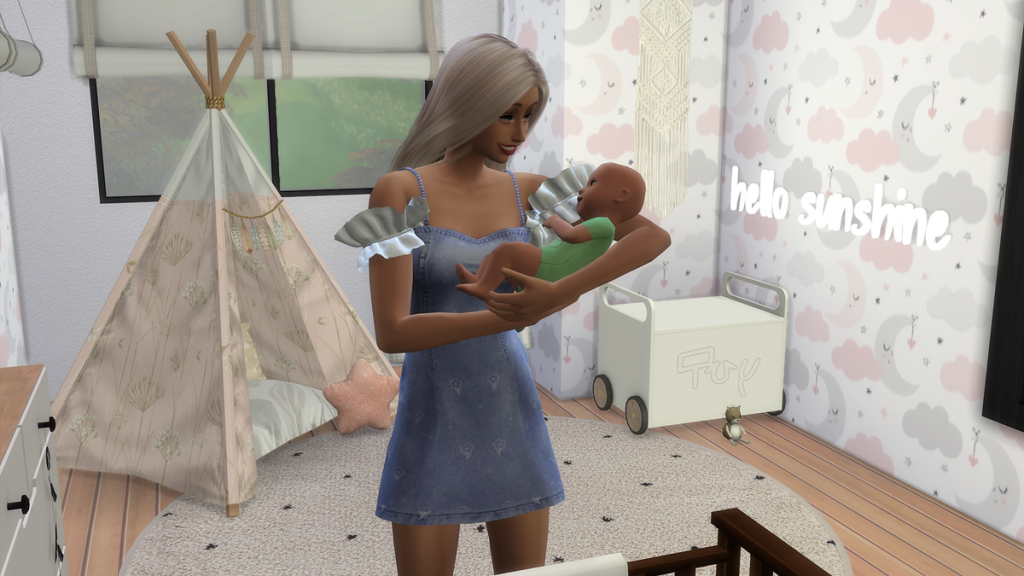 It's sad that a mod designed to improve the birthing experience is now broken. The best part about this mod was being able to have a realistic approach to Sims having babies. You could follow your Sim to the hospital and they could have a natural birth. If you wanted a home birthing experience you could do just that. You also had the opportunity to give your Sim a C-Section. The mod maybe broken but that doesn't mean it's broken for good. PandaSama is fantastic when it comes to updating mods so you might not have to wait a long time for this one to start working again.
2. Lumpinou – Memory Panel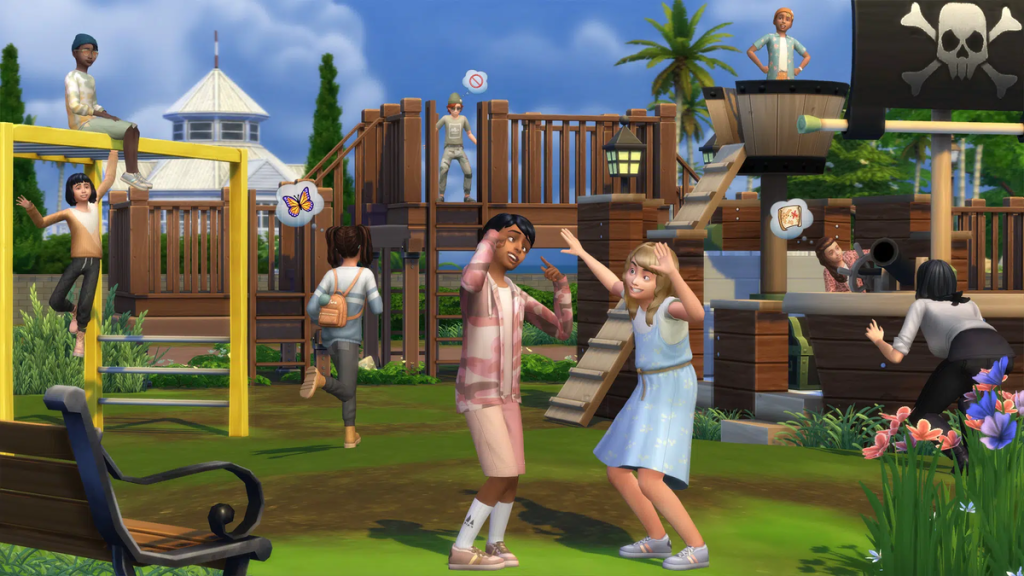 Did you want to remember the time your Sim adopted a child or got married? With Lumpinou Memory Panel mod you were able to record life events. You could even ask other Sims what their long term memories are. Want to create new memories such as the first time your Sim spoke to a celebrity or got diagnosed with a chronic condition? That's what this mod was designed to do and sadly, majority of Lumpinou's mods are considered broken. Those include the LGBTQ, First Impressions, No Strings Attached, and Open Love Life. Let's hope the modder will be able to mass fix all of their mods.
3. SimRealist – Home & Land CO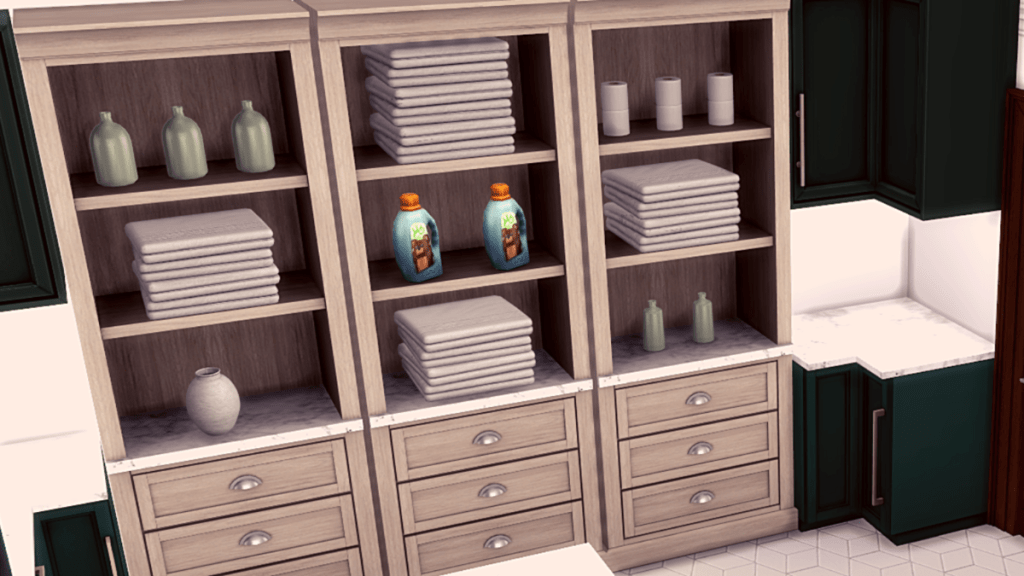 SimRealist is another modder in the community who has made some memorable mods. This modder is the one behind the funeral mod where your Sim can attend funerals for their departed Sim. Thankfully that mod is compatible and won't interfere with gameplay. The only mod that didn't seem to make it through the update is the Home & Land CO mod. This was a mod designed to be able to mow your lawn or add detergent to your laundry. They added simplistic items that seemed appropriate to use for Sim life. The modder states that they are working on fixing their mods and to stay tuned for updates.
4. KawaiiStacie – Slice of Life (Complete)
This modder is well known in the community for being one of the original modders to create a mod designed to give a major overhaul to your Sims. You were able to deal with acne, menstruation, getting drunk, deal with realistic illnesses, and much more. Unfortunately it seems as if their mods are constantly getting broken due to UI errors and overlay issues. Slice of Life (Complete) included everything from previous mods in one file. From past experiences we might expect Slice of Life to take a long time before they're able to fix these issues. It's not the first time this has happened and we had to wait months before a fix.
5. Vicky Sims – More CAS Traits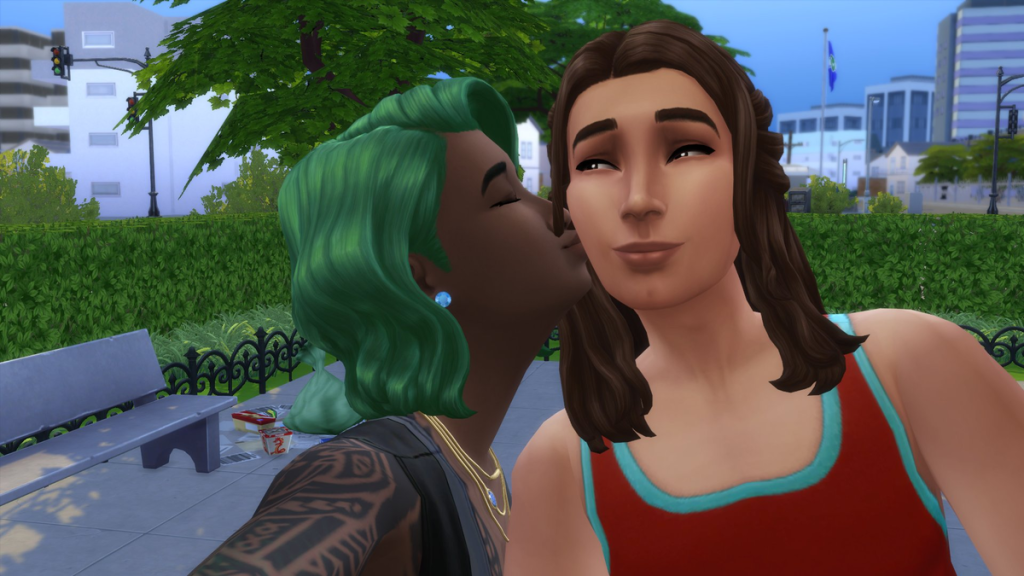 Another fan favorite is the More CAS traits by Vicky Sims. This mod meant you were able to add more personality traits when you're creating a Sim instead of the generic number. If you wanted your teenagers to have more personalities you could have given them that. Vicky Sims also recommended you add their 200 Custom Traits mod which gave Sims tons to work with to build stories. You can still include the traits in your game now, even after the patch, you just can't give your Sims more traits only what EA Games gives as a base.
6. TURBODRIVER – Wicked Whims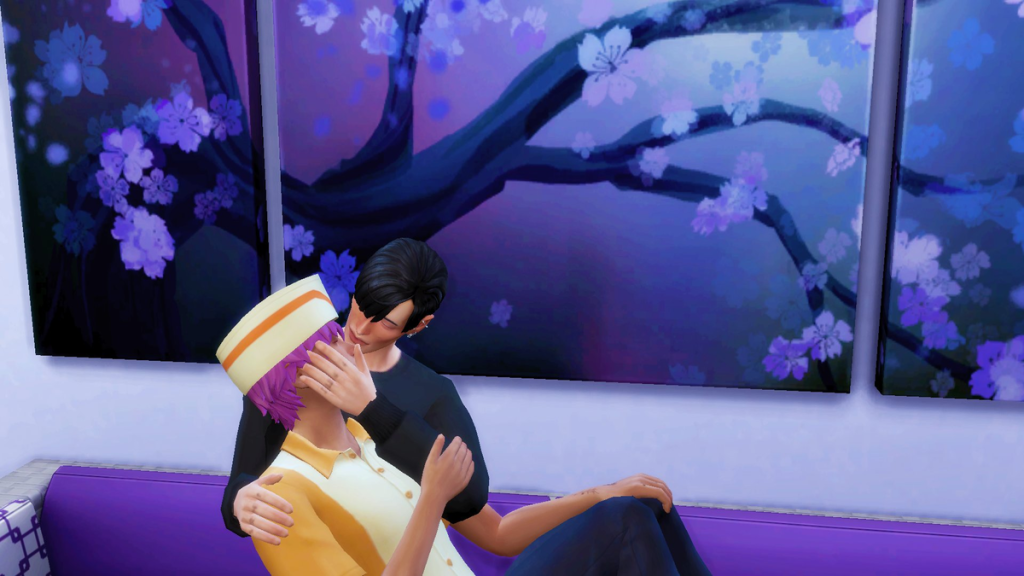 We're moving into the NSFW mods that should be played by players 18+ of age. Wicked Whims, boy, if you know anything about Wicked Whims is that it's the mod you download if you need spice in your Sims lives. Wicked Whims adds woo-hooing and turns it into a very realistic experience. Have you ever wanted your Sim to perform threesomes? Do you want your Sims to put on a show and get down and dirty every time? That's basically what the mod is for and unfortunately it is broken so now you're going to have to enjoy a rated PG experience.
7. JellyPaws – Only Sims Mod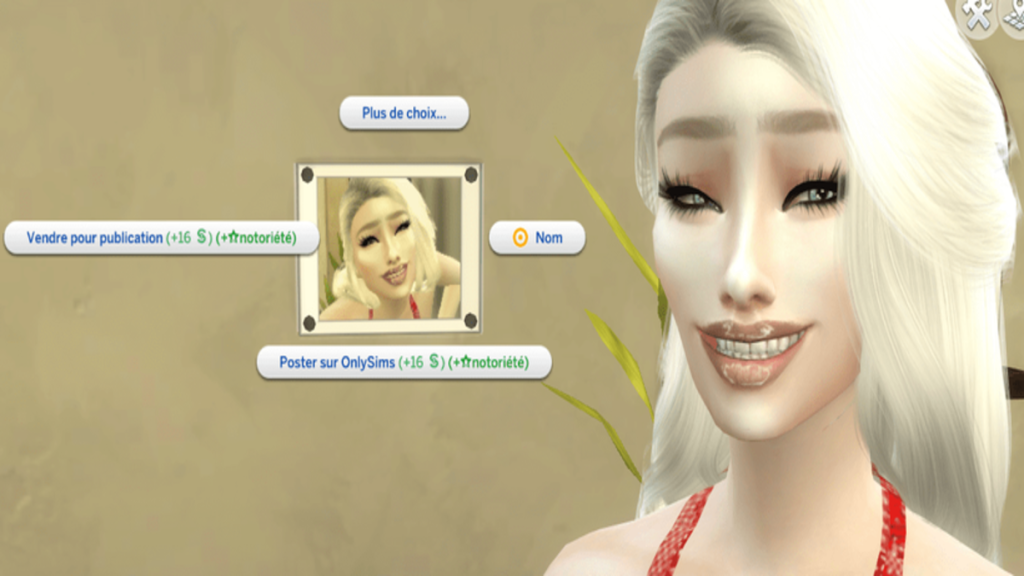 As the name would suggest, Only Sims Mod, is a play on the popular app used for adult entertainment. Only Fans is what the mod is based off of and your Sims can enjoy the same benefits as if it were real life. Take scandalous photos and upload them to your Only Sims account. Earn money from generous subscribers. This mod is for players who are 18+ and are not interested in playing Sims using mods that involve real sex for money. This mod has been broken since the previous patch and we're not sure when it's going to be fixed.
8. NisaK – Nisa's Wicked Perversions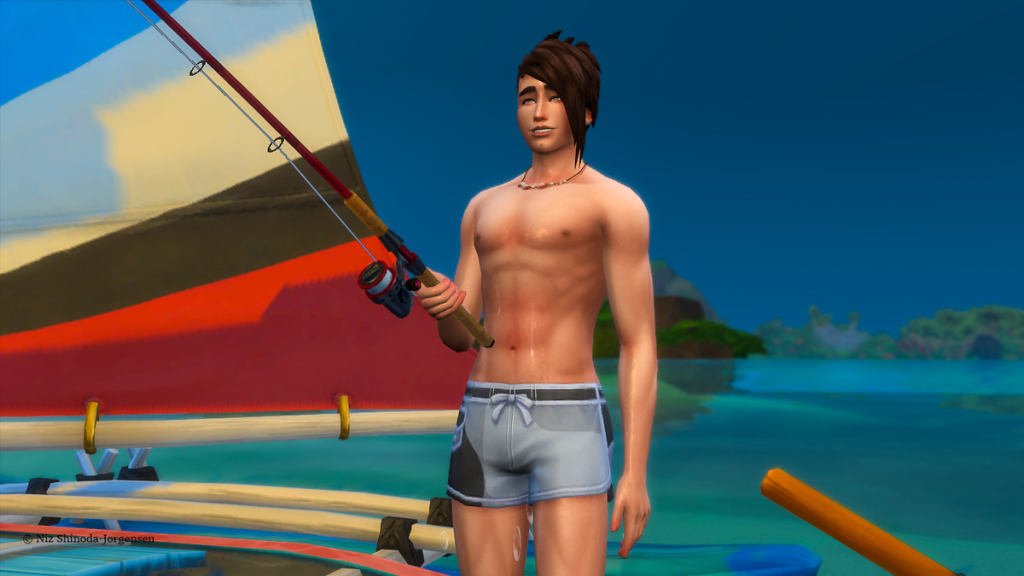 This is another 18+ mod that is heavily used especially if you use Wicked Whims. It's a massive mod that introduces prostitution and gives your Sims fun traits they can add in CAS. These personalities include titles such as "trophy wife" or "Broken Libido". It was the perfect mod to use if you really wanted to amplify your gaming experience by creating prostitution rings, running a strip club, or just adding new sexual elements with your Sims partners. Sadly, this mod is broken so it looks like EA Games doesn't want Sims to have a sexually freeing experience. They just want us to have sex in dumpsters and during a haunted mansion ride, sorry, we meant woo-hoo.
9. Luumia – Height Sliders + Extras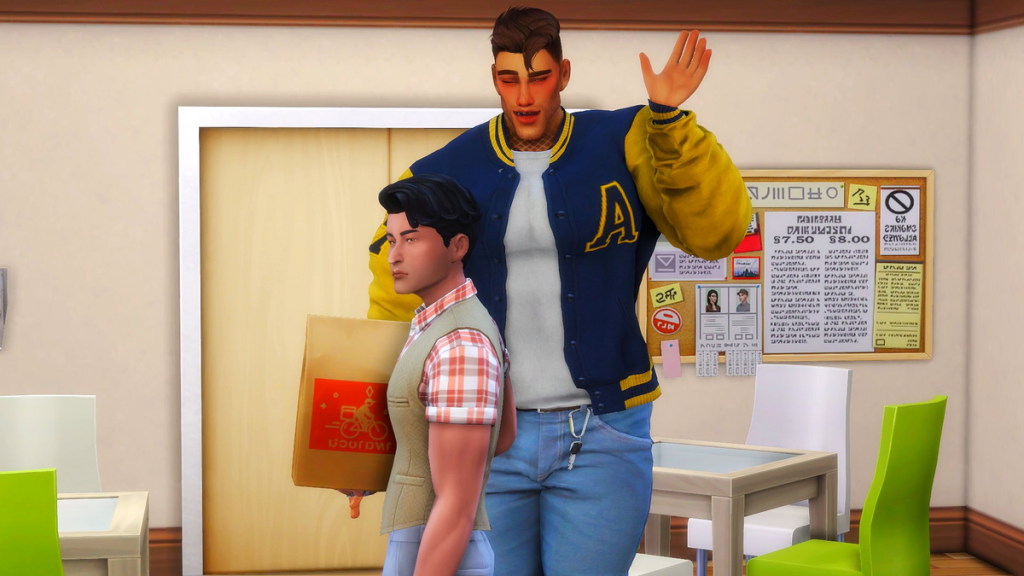 This one hurts because we're tired of all of our Sims appearing to be the same height. This mod is probably broken due to infants getting their own height added into the game. The slider basically controlled how a Sim looked in the game. You also could pair it up with custom content shoes that had a heel. The mod is broken and causes your Sim to experience a glitch where their bodies will stretch out completely. We've seen infants literally stretch in size from this experience. It was terrifying. Wait until it's fixed before you use it or you won't be able to sleep at night.
10. SimwithShan – Cosmetics Procedures Mod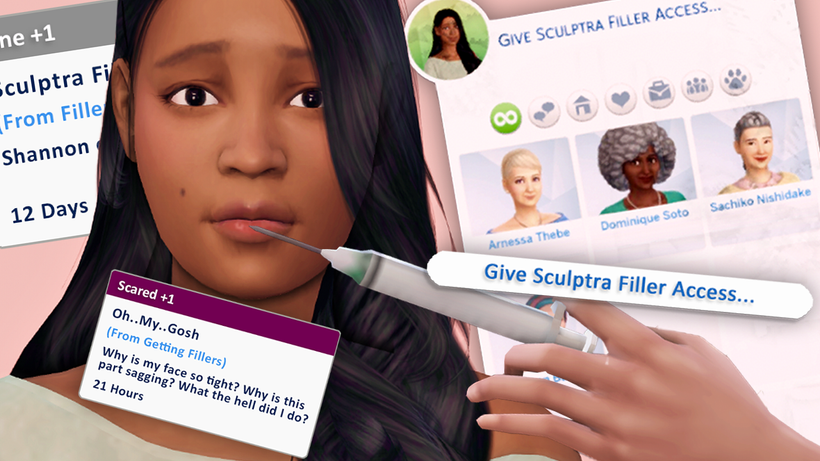 Why would your Sim need cosmetic procedures when they already are crafted perfectly? We spend hours perfecting how a Sim looks in CAS so it's crazy to think they would need a cosmetic procedure. Unfortunately, as with real life, sometimes people want change. Maybe you thought giving your Sim a certain nose was a good idea but they want something different. The Cosmetics Procedures mod introduces lip fillers, new traits, new interactions, and new facial presets. This mod has been down since the previous patch and if you download it it will cause UI exceptions when the Sim returns from their rabbit hole to get the procedure.
---
Thankfully these modders are working hard to make sure they're up and running again! If you're looking for more tips and tricks you can use while playing The sims 4 please check out Gamer Journalist on Facebook to join the discussion and keep up to date with our content. You may also want to check out Best Mods to Pair With Sims 4 Growing Together Expansion or Sims 4 Toddler Cheats – Age Up and Max Out Their Skills