What is the Sniffer in Minecraft 1.20? Answered
The cutest mob yet??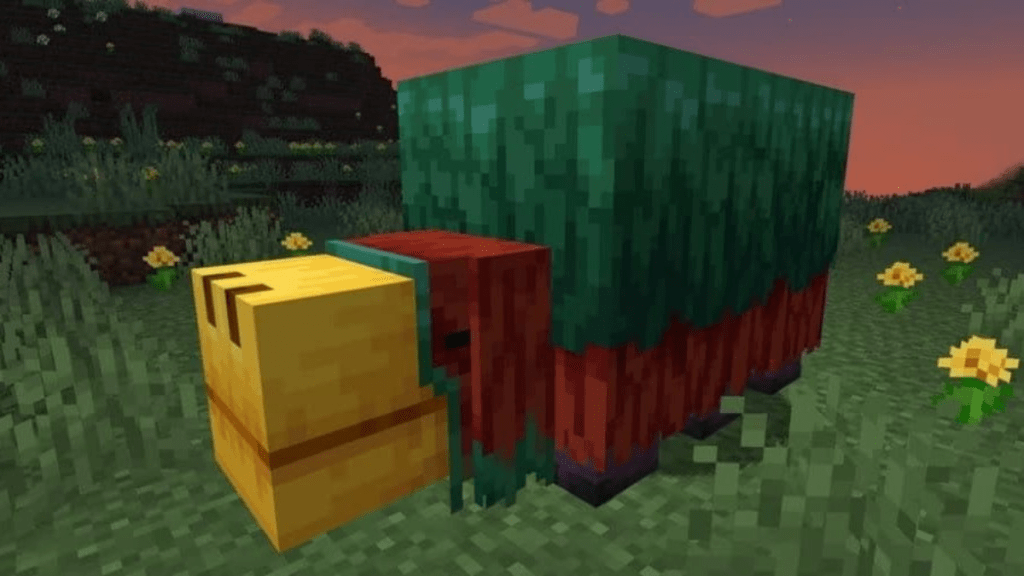 Minecraft is finally getting another major update! This update will bring dozens of new features to the game, including new items, new mobs, and even new plants.
One of the most highly anticipated features of this new update is undoubtedly the Sniffer. The Sniffer is the mob that won the Minecraft Live 2022 Mob Vote, narrowly beating the Rascal and the Tuff Golem. This mysterious new mob is finally almost here; keep reading to find out what the Sniffer in Minecraft 1.20 is and what it does!
What is the Sniffer in Minecraft 1.20?
The Sniffer is a prehistoric mob modeled after the ancient creatures that once roamed the Minecraft Earth thousands of years ago (think of the randomly spawned fossils and skeletal structures). Despite it making its debut in Minecraft 1.20, however, you won't be able to find this prehistoric mob simply by wandering through biome after biome; this mob is from the past and technically doesn't exist in modern Minecraft, the only way to get this ancient mob is through hatching it from an egg. So if you want to get your hands on a Sniffer in Minecraft 1.20, you'll have to get your hands on some Sniffer Eggs first.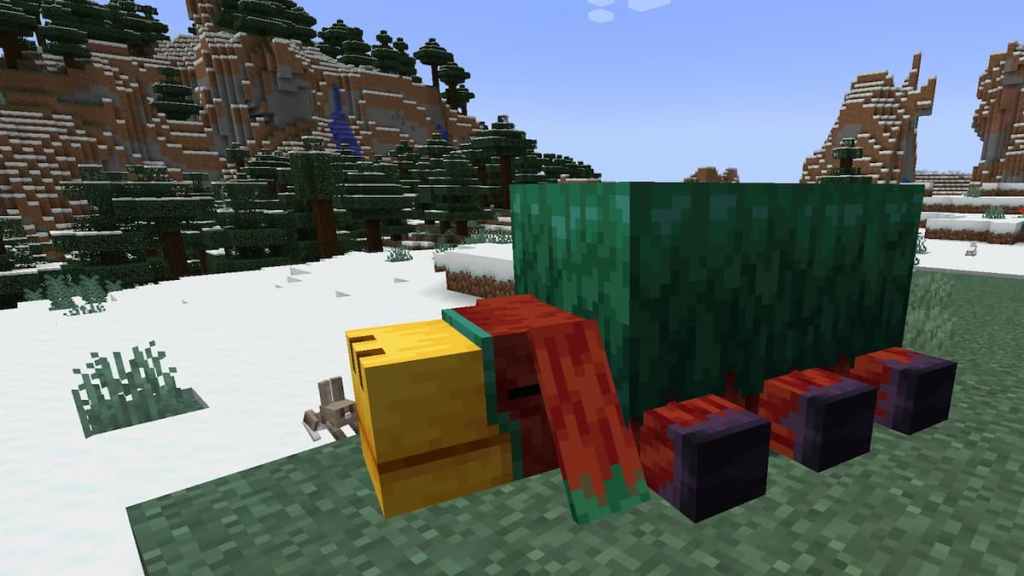 Sniffer Eggs can be found exclusively in suspicious sand, which can also contain other unique items, like Pottery Shards. Once you've found some Sniffer Eggs and helped them hatch, you'll find yourself in the possession of a very cute but somewhat useless Snifflet.
Snifflets are the baby versions of Sniffers and don't have any of the functions or features that the adults have, but thankfully, they grow up pretty quickly (and they're very cute to look at in the meantime!). Once your Snifflet has successfully grown into a Sniffer, you'll be able to use it to get exclusive seeds that grow into incredibly unique plants!
What Does the Sniffer Do?
The Sniffer, as its name would suggest, is very good at using its nose to find things. Specifically, it's good at using its nose to find the ancient seeds of prehistoric plants. The Sniffer has the ability to sniff out the seeds of plants that used to exist thousands of years ago, which no other mob in Minecraft can do.
Once your Sniffer sniffs out these prehistoric seeds for you, you can use them to grow unique plants that have never been seen before in Minecraft! These seeds can only be discovered by the Sniffer, so don't go trying to hunt them down yourself in the Overworld. If you want to get started on your prehistoric Minecraft garden as soon as possible, you'll have to get yourself a Sniffer first!
Related: Download Minecraft PE 1.20: APK for free
---
The Sniffer is one of the most exciting features being added to Minecraft in the 1.20 update, but it's definitely not the only exciting feature coming to the game. Check out Gamer Journalist's Minecraft update guides if you want to know all about the exciting new items, mobs, and plants coming to Minecraft in the 1.20 update! And check out Gamer Journalist on Facebook to join the conversation!
About the author