What Consoles Is Hell Pie On and Is It Multiplayer?
New 3d Indie Platformer is one HELL of a nostalgia trip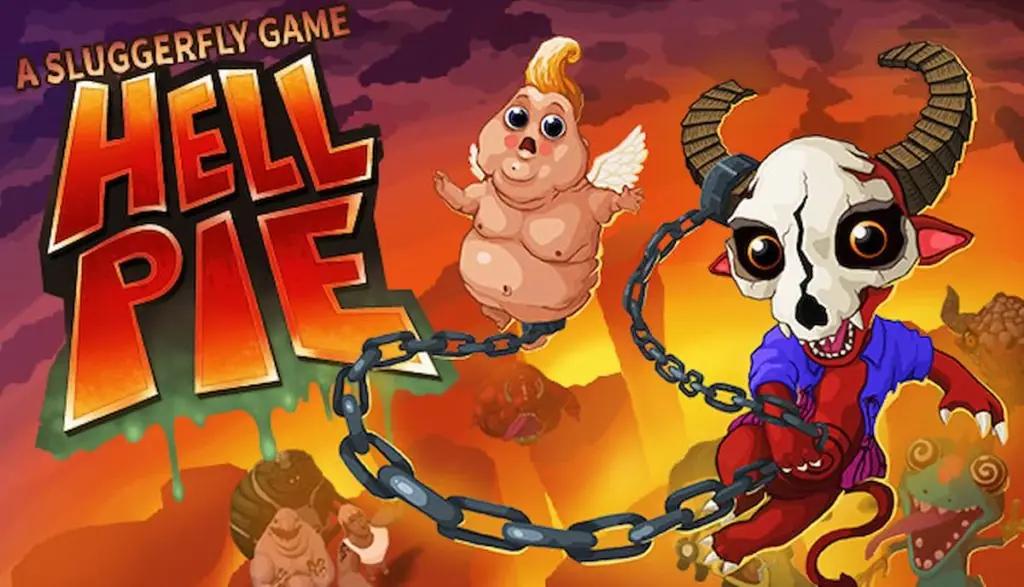 Hell Pie is a crude, rude, and very fun platformer brought to us by indie German gaming company SLUGGERFLY. SLUGGERYFLY's second game really shines and proves the developer's love of classic platformer games and is one of the indie game talks of the town. There's a very good surge of word of mouth for Hell Pie. So if you're wondering where you can play it or if you're able to play with your friends, this quick lowdown on the game will answer those questions. We'll also give you more details about the game overall.
What Consoles is Hell Pie On?
Epic Games is helping champion this grotesque and brash indie up-and-comer, so you can buy it at their store. The game was made with the Unreal Engine and the graphics and mechanics really show that off well. Hell Pie is digital only but is available on all platforms. This means you can download the horror comedy platformer from the Playstation and Xbox live stores as well as Steam for PC. There will even be a download for the Switch coming at a later undisclosed date.
Is it Multiplayer?
Much like its highly influential early predecessors, and possibly due to its budget, Hell Pie is only a single player. Although in today's game climate non-multiplayer games seem like nonstarters for some, if you want an obscene and raunchy blast from the past with modern gameplay and graphics, Hell Pie is one of the best love letters you can ask for.
What is Hell Pie?
To put it short and sweet, Hell Pie is what happens when you grow up playing Conker's Bad Fur Day, Crash Bandicoot, and Spyro. You play as Nate, the Demon in charge of the 8th deadly sin of "Bad Taste". Forced by Satan himself to make him the most messed up and grotesque pie for Satan's own birthday party, Nate makes his journey to find the best worst ingredients.
You quickly obtain Nugget, a fat and adorably ugly cherub that is both pet, slave, and grappling hook. The swinging hook mechanic really helps you do just about anything you want in this very dense and well-populated landscape of the 5 main levels in Hell Pie. There are also dozens of ingredients to collect and well over 100 different collectibles, power-ups, god prize statues, and fun and off-color costumes to collect.
The spirit of the late 90s early 2000s 3D platformer is very much alive and well in this poo filled, blood-splattered gross-out comedy extravaganza. If you really miss those days, cannot recommend enough Hell Pie's price of 24.99$ is worth your trip to hell.
Related: Epic Games Store Free Games List