Warzone Season 4 Reloaded: 200-man quads, new sniper and scope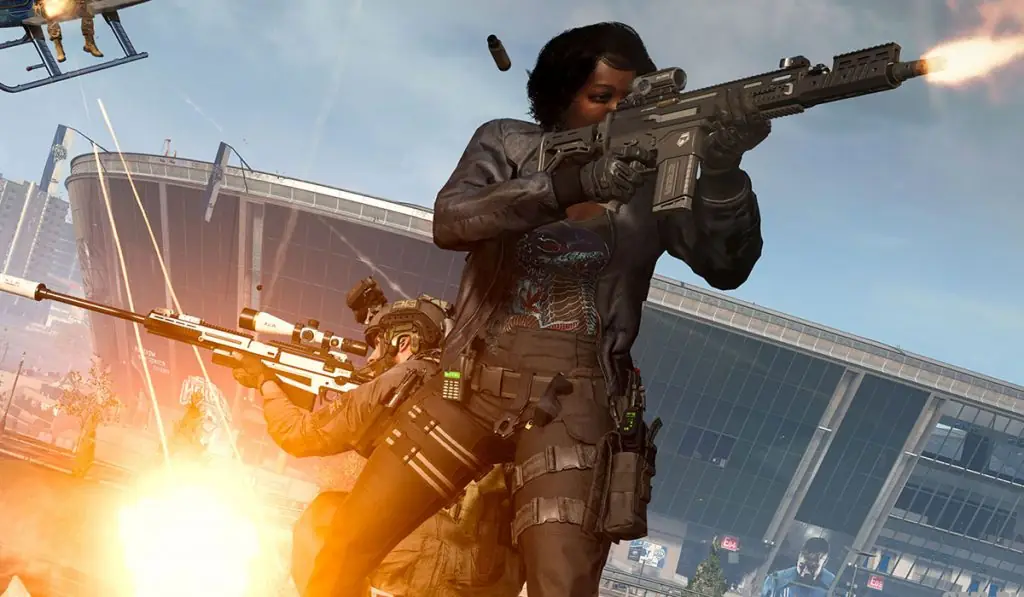 Ready for the Season Four Reloaded update in Call of Duty Modern Warfare and Warzone? The new update, which releases on June 29 at 11 pm PDT, includes an exciting new limited-time mode, a new sniper rifle, and a new spotting scope.
Here's a list of notable additions coming to Call of Duty Modern Warfare in the Season Four Reloaded update.
How to update to Call of Duty Season Four Reloaded
Downloading the new Season Four Reloaded update is the same process as prior updates. The update size is ~30 GB for all Warzone and Modern Warfare players. The overall size of the game reduces after completing the update and install.
Console players must have 3.5GB of storage to download and install the update. If no space is available, those players can choose to uninstall or remove other data packs like Special Operation to make room for the new update. There is a guide for uninstalling and removing data packs on the official Activision website.
Warzone 200 Player Battle Royale
A new limited-time mode is releasing with the Season Four Reloaded update. In the 200-player Warzone, fifty teams of four can compete against each other in the biggest ever battle royale to date.
New Sniper Rifle Rytec AMR
A .50 caliber sniper rifle joins the Call of Duty Modern Warfare arsenal. Players can unlock this new weapon via an in-game challenge. An exclusive blueprint is also available via the Lost Souls bundle in the Call of Duty store.
According to the official post, "the Rytec AMR is one of the deadliest semi-automatic anti-material rifles an Operator can get their hands on. Use the included Picatinny rail to Gunsmith it out to the situation at hand and get back in the fight as your squad's reliable sharpshooter."
Spotter Scope
A new piece of gear is now available in Warzone. The Spotter Scope is a high-powered scope without the glint. Players can scan the surrounding area and mark enemies without being detected. This new item is perfect for scouting and recon to plan your next move.
Supply Run Contracts
A new contract called Supply Run is also available in Warzone. Finding this contract directs players to the nearest Buy Station. Reach the Buy Station on time and receive a discount on all purchases. The time limit runs out quickly, so consider using a vehicle to get there on time.
New Multiplayer Map and Mode
A new multiplayer map, Cheshire Park, is where operators can battle it out in an urban London area. The map features several multi-level townhouses, stores, and side streets.
Team Defender is a new mode returning to Modern Warfare. The fast-paced mode is a twist on the classic Capture the Flag. There is only one flag, and squads gain points for holding onto it. Attackers can also take down the carrier for additional points.
Warzone Starter Pack
New Warzone players can pick up a starter pack for $4.99, which includes:
Amalgam: Legendary Shotgun Blueprint
Alchemist: Epic Krueger Skin
Vulture Culture: Epic Emblem
Breathing Easy: Epic Calling Card
Token: 1 Hour Double Battle Pass XP
Token: 1 Hour Double Weapon XP