Wacky Wizards Live Event (Christmas 2021)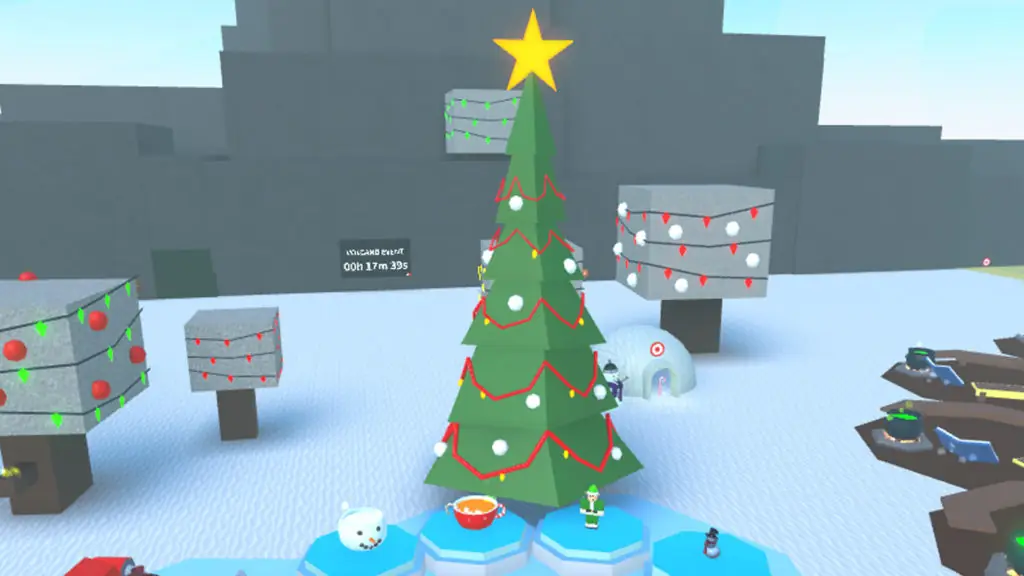 As we wind down 2021 and approach the holidays, Wacky Wizards is holding a live event on December 22 at 4 p.m. ET. The developers of the number one potion crafting game on Roblox have a little something in store for us. Below, we'll explain everything you need to know about the Wacky Wizards Live Christmas Event for 2021.
As mentioned above, the Wacky Wizards Live Santa Event for Christmas 2021 takes place on December 22 at 4 p.m. ET. The event repeats periodically every hour so that players who could not watch it live can still experience it later in the day. There will be an in-game countdown for the event so you can know exactly when it starts.
Wacky Wizards Live Event (Christmas 2021)
At the start of the Wacky Wizards Live Christmas Event, Santa Cl-Oz comes flying down into the map in his sleigh, led by some reindeer. It turns out Santa Cl-Oz needs some help, as Glinda and the witches are trying to chase him down and stop Christmas!
You'll need to hop aboard the sleigh and participate in a series of events to stop Glinda and the witches from catching up. The event is broken up into a few minigames, including:
Tossing presents overboard
Repairing the sleigh
Dodging the incoming attacks
Blasting away the witches with the cannons
Delivering Christmas presents down the chimneys
All of the events are pretty straightforward. For the part where you need to repair the sleigh, you'll need to find hammers to repair the sleigh and buckets of water to put out the fires. Aside from that, nothing else really needs any explanation.
Santa Cl-Oz will give you a special reward after successfully completing all five tasks, which should take somewhere around ten minutes.
If you want to find out what the event prize is for yourself, stop reading here!
The prize for completing the Wacky Wizards Santa Event is a limited edition Present Cauldron skin!
Remember to check out our Wacky Wizards potion list for a full collection of all recipes in the game.