Wacky Wizards Egypt Update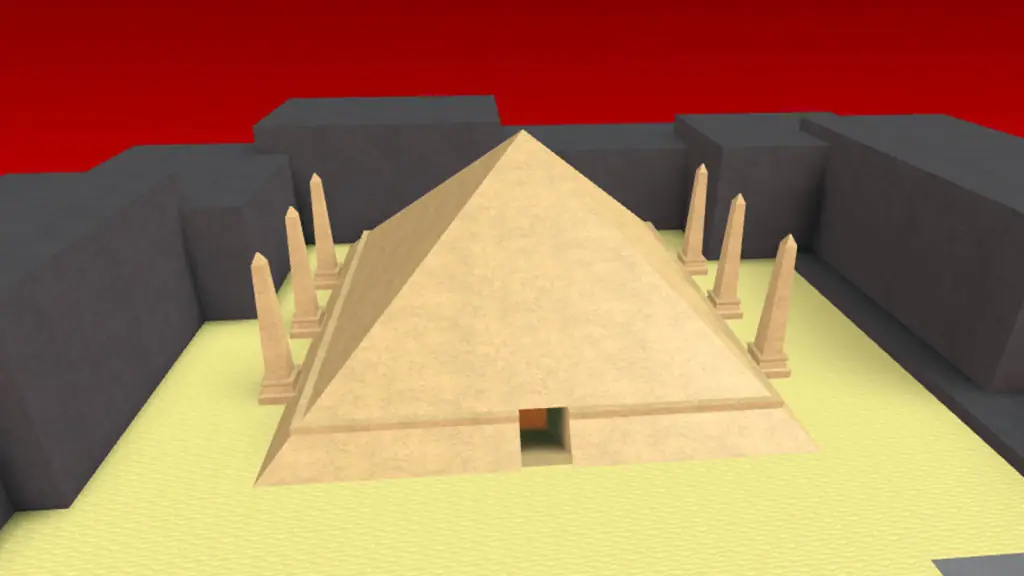 It's time for another Wacky Wednesday, and this time around, we're going to Egypt. A new monument has appeared in the desert for the Wacky Wizards Egypt Update. Additionally, all other live events have returned to the game. Let's take a look at what's in store for players this week.
Wacky Wizards Egypt Update
Players can make their way over to the desert biome on the map and find a gigantic pyramid. Take the stairs up to the pyramid entrance, and you'll find an obby inside. When you make it across, you'll find a shrine where you'll need to deposit five different ingredients:
You'll essentially need to go back to your cauldron, pick up each ingredient, and deposit it back at the shrine. That means you're going to need five trips, and considering the obby is a no-fly zone, it will likely take you a bit to finish this part of the update. Luckily, you can use a Flybux potion (Robux and Bird) to quickly get past the obstacle course.
After depositing each ingredient by bringing it to the Pyramid shrine and clicking on the corresponding icon, you will unlock this week's secret ingredient: the Egyptian Head! Let's take a look at this week's new potions:
Wacky Wizards Egypt Update Potions
Ra potion – Egyptian Head
Sphinx-head potion – Brain + Egyptian Head
Anubis potion – Bird + Egyptian Head
Cactus potion – Carrot + Egyptian Head
Magic-carpet potion – Fairy + Egyptian Head
Walk-like-an-egyptian potion – Ball + Egyptian Head
Mummy potion – Undead + Egyptian Head
Pyramid-bomb potion – Dynamite + Egyptian Head
Pyramid-poop potion – Sandwhich + Egyptian Head
Sand-melt potion – Chilli + Egyptian Head
Scarabee potion – Honey + Egyptian Head
Scarab-morph potion – Spider + Egyptian Head
Egyptian-sword potion – Gun + Egyptian Head
Pyramid-morph potion – You + Egyptian Head
You can also check out our Wacky Wizards potion list for any other recipes you may be missing!