Top 5 Worst Weird Dating Sims
We've had the best, so now it's time for the worst.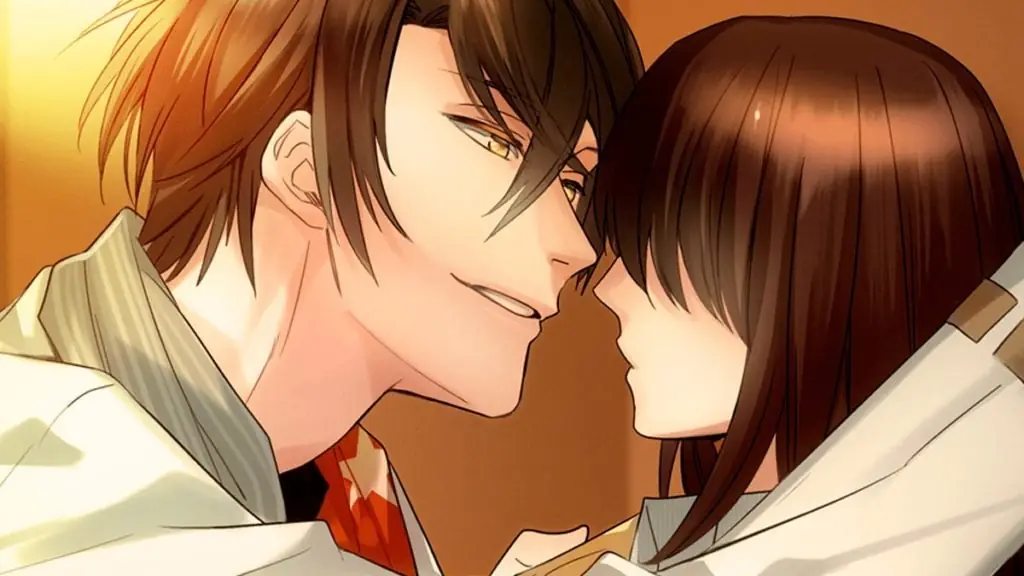 Dating sims, be it for serious purposes or for parodies, tend to almost always be wild. We're celebrating the weirdest out there with a top 5 worst and best weird dating sims. While both are subjective, each and every entry have their own enjoyment factor to consider, no matter how questionable they may be to me or you! Here's to 5 rather questionably weird dating sims that just didn't hit the mark.
Top 5 Worst Weird Dating Sims
My Dream Sport Dating Simulator
My Dream Sport Dating Simulator feels like the most appropriate next step in the evolution of weird dating sims after having dated birds (Hatoful Boyfriend), dinosaurs (Jurassic Heart), and even printers (Brother Falls in Love!) before the year 2021. Although, unlike these just as peculiar dating sims, My Dream Sport Dating Simulator does the cardinal sin of not being nearly as entertaining.
For a dating simulator, there's not much date simulating to experience here. Instead, the forced interactions with its characters that are meant to be comical already feel poorly aged, with far too many pop culture references and meta jokes on top of breaking the fourth wall moments that quickly become exhausting. Due to said characters being influenced by specific sports for their designs and personalities, they are left feeling overwhelmingly one-note with no depth whatsoever. The game is played as one big joke; there's no romance, no story, and its biggest reason to play it is for its humor, which is highly questionable and misses more than hits.
Personality Dating Sim
For a dating sim about romancing personalities, Personality Dating Sim lacks exactly that. The dating sim feels soulless for what its premise is meant to represent due to it skipping so many moments of feeling more meaningful, both in the context of creating more dynamic conversations with the player, and how it adds no depth to the characters you are meant to feel something for. There's nothing here other than a questions round, a brief dating segment, and then reading through a slowly presented epilogue of how they function with you in a romantic relationship.
Maybe the very worst aspect of the title is the fact that its asking price, whilst small, still requires money to purchase a dating sim that others in its genre packs much more content for nothing at all as free games. It's a shame that such an interesting premise has been handled so poorly.
Unko Danshi: Dokidoki Share House
There's no way to break the news to you in a nice way, but there does indeed exist a dating sim called Unko Danshi: Dokidoki Share House, literally meaning "Poop Boys: Heart-Pounding Share House".
As a dating sim aimed at females (termed as otome), this browser-based game originally released in 2018 with its own voting poll to determine which love interest is the best from its line-up as a general election voting. The surprises when it comes to this game never stop coming. To actually experience it, you would have had to buy its anime on DVD or Blu-Ray, that of the revival of an older anime series called Shinya! Tensai Bakabon. In the series, the otome genre was poked fun at in its otome universe series of "Unko Danshi". This resulted in the joke actually becoming a reality to compliment the reboot, and reality has not felt the same ever since.
The love interests are – brace yourself – Normal Poo, Hard Poo, Swirly Poo Twins, Diarrheic Poo and Barium Poo. Maybe the real surprise of it all is just how splendid its character designs and talents behind the voices are, including Takahiro Sakurai, Toshiyuki Morikawa, Junji Tachibana, Miyu Irino and Arata Furuta. While this is the only one to be Japanese-only on our list, it's such a wildly unexpected game to actually acknowledge the fact that it exists means it simply had to appear here.
Adam Sandler Dating Sim
When it comes to the surprisingly extensive dating sims catalog created to romance a living celebrity, nothing takes the cake quite like the dating sim that has been made in honor of Adam Sandler, an already suspiciously questionable line to write and read. While we also have the likes of getting to date Barack Obama, Donald Trump, and Steve Buscemi thanks to such creations, my very own initial exposure down this cursed rabbit hole was with Adam Sandler's.
Released in 2014 as something I still have yet to recover from, Adam Sandler Dating Sim has players bumping into him in a school setting, encountering Rob Schneider and butting heads with David Spade – the latter of which you can end up romancing instead. This dating sim is the definition of how far the parodying genre can go.
Office Lovers
We are finishing off the list with a developer I'm all but too familiar with—one whose catalog will be well known to any veteran otome player for their inconsistent output. Dogenzaka Lab has given us some of the greatest gems within the genre, such as Pub Encounter, an otome that caters to those into their older love interests which is unfortunately very lacking and underrepresented.
But then we have the incredibly meandering and uneventful The Charming Empire, a copy-cat product of a far more superior otome called Dandelion – Wishes Brought to You – in My Secret Pets!, and Office Lovers, an otome commonly regarded as the "sexual harassment dating sim".
It has a main character who does not want to be there as much as the player and love interests who view her as a piece of meat that they can throw insult upon insult at. For the otome genre, love interests tend to encompass various archetypes, but here, every male has the same temperament and attitude towards her. One would think that Office Lovers is meant to be a parody, but for the mere fact that it is anything but is a horrendous misstep.
The weird aspect to Office Lovers is just how and why the writers fumbled so hard with it for an office-based dating sim. As a romance aimed at women, it plays out more like a psychological thriller or horror – it's beyond bizarre how players and its creators would view it in any other way.