Top 10 Best Sims 4 Custom Content (CC) Jeans
Seriously, check out these jeans.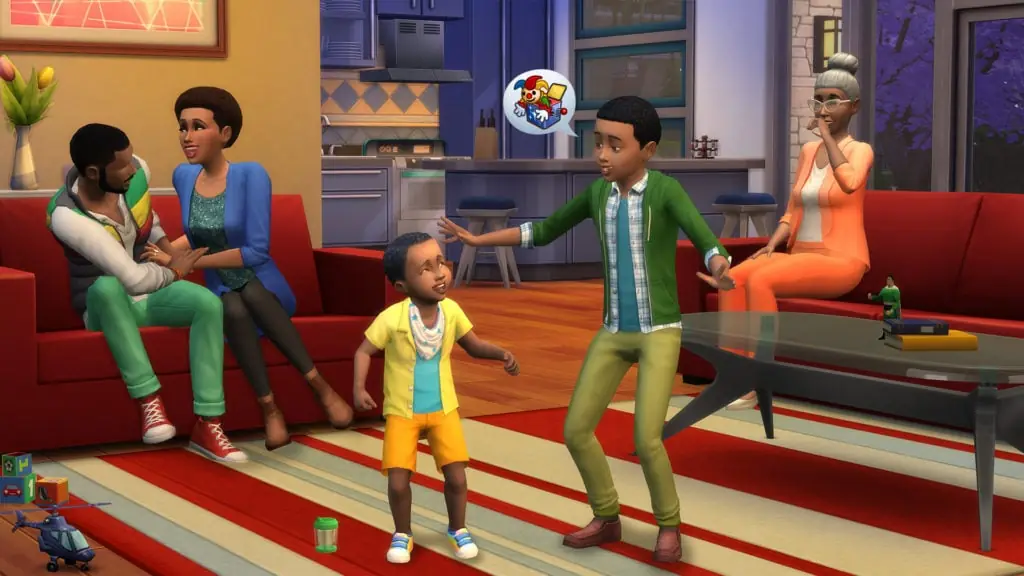 Sims 4 wouldn't as popular as it is today without the help of modders and talented creators. We have people making stunning content that matches your aesthetic, looks great on your Sim, and is easy to install. We've scoured the internet to find some of the best custom content when looking for jeans. The next time you want to add some custom content to your shopping cart be sure to give this list a look over. Here are the Top 10 Best Sims 4 Custom Content for Jeans.
Top 10 Best Sims 4 Custom Content (CC) Jeans
PLUSHXSIMS
If you're looking for men-styled jeans you've found the right creator! Thankfully, Plushxsims has a collection that includes swatches for jeans and tops. The Sims 4 Custom Content Jeans pack includes high-quality leather jackets, t-shirts, muscle tees, dad jeans, and mock neck styles. What we personally love about these dad jeans are the 18 swatches of different colors. Grab this custom content if you're looking for a casual look for your sim.
ThisisKiro
Tech wear is incredibly popular right now. The aesthetic is rugged yet looks pleasing to the eye when layered correctly. ThisisKiro manages to capture that look with their techwear joggers, tops, and accessories. Although this isn't considered jeans we still wanted to give credit when credit is due. Our Sims wear these looks all the time and they look incredible. If you're looking for a new style for your Sim try this Sims 4 Custom Custom Jeans tech wear look.
Bonehlda
Ladies, it's your turn to shine! We got a lovely pair of mom jeans for you. We've seen plenty of nice-looking skinny jeans, but as you know, skinny jeans are a thing of the past. Mom jeans are suitable for all ages, excluding a literal baby or toddler. These tailored-looking jeans are high-waisted and perfect for a casual stroll around the park, or the upcoming pier in the new expansion pack. It comes in 12 swatches that include a normal and a ripped look.
Sims2FanBg
You can find these Sims 4 Custom Content jeans on the popular The Sims Resource website where there are tons of custom content to choose from. Today, we're focusing on the creator Sims2FanBg ripped skinny jeans. In 15 different colors, you get a nice palette of denim skinny jeans. These jeans are great for your Sim if you want a casual look. You can dress it up or down depending on the accessories and shoes you want to pair it with.
Sailor24Love Sims
That Y2K look is making a comeback! That's the reason why we love this look. It represents a time when men would sag their pants and ignore the concept of a belt. Thankfully, the sag-fit jeans here, have a belt. Your male sim can enjoy these Louis Vuitton logo, wrinkled jeans, that include over 18 swatches. These jeans can be worn from the ages of teen to elder. Imagine having your elder Sim just walking around sagging his pants?
Maxis Match CC World
We present to you Lula Jeans from Maxis Match CC World! We can't put into words why we love these jeans. They're just perfect. They're the right amount of baggy, they're mid-rise waisted which gives it that 90s look, and they come in 46 different designs! Three of which are a solid main denim color. Sorry guys, these jeans are strictly for the ladies. We'll find you some Sims 4 Custom Content Jeans to wear very soon, don't worry.
Nolan Sims
Whether you're a maxis match type of player or you prefer high-quality custom content, Nolan Sims has a pair of jeans, where you'll want to include them in your cc folder. These are the slim & loose jeans where the jeans cut off right at the ankle. It gives your male Sim plenty of options to choose from whether they're going on a date or a casual stroll in the city. With over 30 swatches you'll be mixing and matching like crazy.
ShakeProductions
The Sims Resource, yet again, has impressed us with a pair of pants that will look stunning on your female sim. Thanks to creator Shake Productions, they have created cargo pants that give your Sim the perfect look for an edgier appearance. The cargo pants come in 20 swatches and range from solid colors to army print. If you're looking for a form fitting look that will make your Sim look rugged yet attractive, check these Sims 4 Custom Content pants out.
Darte77
It's the dad look for us. We're loving these cargo shorts because now your adult dad can really look like a dad. These are high-quality cargo shorts that come in 20 different swatches. Try raising your parenting skills while wearing these shorts. You'll instantly attract a few ladies as you're giving your baby a pep talk and feeding them a bottle.
ISLAY
We saved the best for last. Nothing beats black pants. It's one of our favorite colors. You can dress it down, dress it up, or look for something in the middle. With these pants you're going to want to bring out your rocker persona. They might even be suitable if you're looking for that scene aesthetic? Either way, wearing these jeans, will scream you're headed for a mosh pit. They're baggy, black, and trendy to pair with some Doc Martens for your male Sim.
For more Sim and gaming news be sure to follow us at Gamer Journalist. We post gaming tips, guides, and news for popular gaming titles and upcoming ones.
Related: What To Expect in Sims 4: High School Years Expansion – Early Access Leaks