TikTok Roblox Music Codes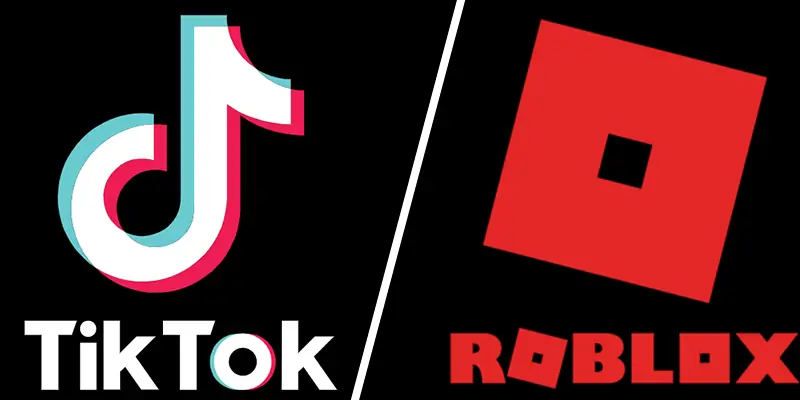 Roblox music codes allow you to play your favorite tunes from your in-game boombox. These TikTok Roblox music codes will let you play the most popular TikTok songs that are currently trending. Below you can find a list of the most popular songs on TikTok, along with a code you can enter into your in-game Roblox Boombox to play them.
You will need to make sure you have a Roblox account with the latest version of Roblox installed. Roblox is currently available on Windows, Mac OS, iOS, Android, and Xbox One.
TikTok Roblox Music Codes
To enter Roblox music codes, you'll need an in-game item called the Boombox. You can get one of these from the Roblox catalog or in most games through a game pass. You can also join a game where the Boombox item is available for free. Then you can copy one of the codes below into the Boombox to start playing songs. Everyone around you will be able to hear your music, too!
| | |
| --- | --- |
| Code | Song Name |
| 4678830018 | Jackboys – Out West ft. Young Thug |
| 4326384848 | Ant Saunders – Yellow Hearts |
| 5321298199 | Ashnikko – Daisy |
| 566603081 | Break My Mind – Dagames |
| 3132199303 | Bag Raiders – Shooting Stars |
| 462590705 | Blueface – Holy Moly Donut Shop |
| 4003368984 | Blueface ft. Offset – Bussdown |
| 4606282805 | Broclhompton – Sugar |
| 4513920578 | Camila Cabello – My Oh My |
| 4565555845 | Ciara ft. Chamillionaire – Get Up |
| 6057415698 | CJ – WHOOPTY |
| 4951534350 | Coffin Dance |
| 4920228588 | DaBaby – ROCKSTAR |
| 996149327 | Doja Cat – Candy |
| 4700827910 | Doja Cat – Cyber Sex |
| 4900674369 | Doja Cat – Like That |
| 4675621837 | Doja Cat – Say So |
| 4814757005 | Don Toliver – After Party |
| 4555806116 | Don Toliver – No Idea |
| 4924408580 | Drake – Toosie Slide |
| 4062214838 | Drake ft. Lil Baby – Yes Indeed |
| 4282589796 | Dua Lip – Don't Start Now |
| 5065936056 | Dua Lipa – Break My Heart |
| 3545226467 | Estelle fr. Kanye – American Boy |
| 3092105964 | Flo Milli – Beef Flomix |
| 1408132055 | Frank Ocean – Chanel |
| 4081293051 | Freddie Dredd – Opaul |
| 2836916383 | Halogen – U Got That |
| 2154385838 | Halsey – Walls Could Talk |
| 4410003988 | Harry Styles – Watermelon Sugar |
| 4678830018 | Jackboys ft. Young Thug – Out West |
| 5043596438 | Jason Derulo – SAVAGE LOVE |
| 4591688095 | Justin Bieber – Yummy |
| 4578393675 | K Camp – Lottery (Renegade) |
| 556531107 | K'ron – Round of Applause |
| 3979219240 | Kaash Paige – Love Songs |
| 4562607779 | Kamiyah ft. YG – F*ck It Up |
| 4352053631 | Kayla Nicole – Move Like A Snake |
| 3401295003 | Khalid – Up All Night |
| 2756199393 | Lavaado – Switch Up |
| 949916584 | Lil Mayo – Be Gone Thot! |
| 3266991752 | Lil Mosey – Blueberry Faygo |
| 4518461234 | Lil Uzi Vert – 20 Min |
| 4508702647 | Lil Uzi Vert – Futsal Shuffle 2020 |
| 4519764350 | Lonr. – A.M. |
| 2615880146 | Madcon – Beggin' |
| 4608509805 | Mak Sauce – Good Morning |
| 4526214026 | Matthew Wilder – Break My Stride |
| 4975879577 | Megan Thee Stallion – Savage |
| 2165354986 | Melanie Martinez – Play Date |
| 4538425642 | Mr Hotspot – My Friends |
| 4928807769 | NLE Choppa – Walk Em Down |
| 2398661861 | Paul Anka – Put Your Head On My Shoulder |
| 4492250856 | Peter kiki & Jedwill – Ok Boomer |
| 5859927035 | Pop Smoke – What You Know Bout Love |
| 2875388155 | PUBLIC – Make You Mine (Put Your Hand in Mine) |
| 346492755 | Rae Sremmurd – This Could Be Us |
| 4043930850 | Regard – Ride It |
| 5922524757 | Ritt Momney – Put Your Records On |
| 4521908173 | Roddy Rich – The Box |
| 2824391037 | Sage the Gemini – Red Nose |
| 3214562001 | Shaggy – It Wasn't Me |
| 6113758069 | Sia – Snowman |
| 4790818164 | Sub Urban – Freak |
| 4746112531 | Surfaces – Sunday Best |
| 5619169255 | The Weeknd – Save Your Tears |
| 198449785 | Yo Gotti – Recession Proof |