The Sims 4: How to Install the Pre-Teen Mod
Give Your Sims an Eighth Stage of Life!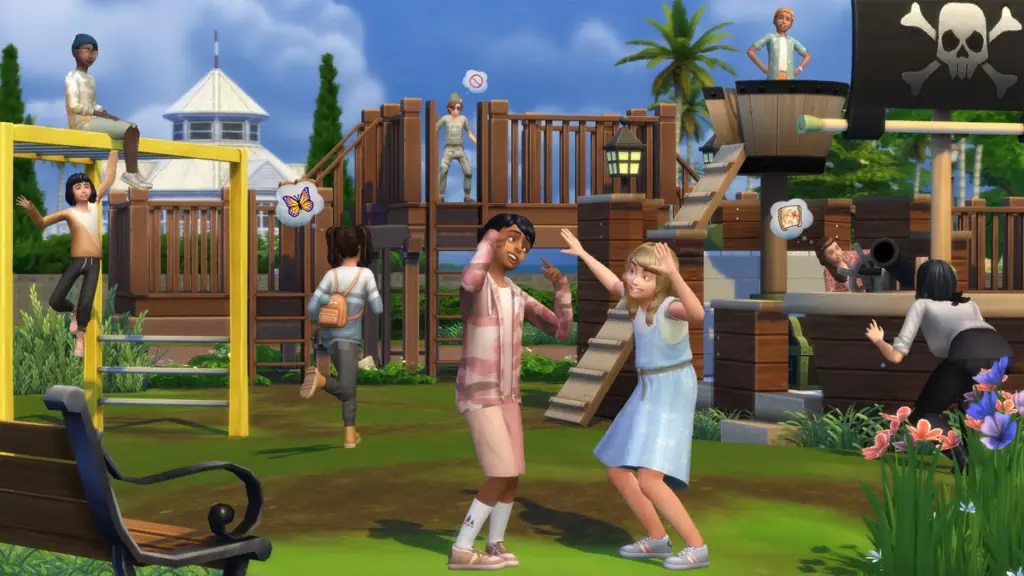 The Sims 4 is a beloved — and expansive — experience that's been adding new content since its release in 2014. But, here's the kicker: not all of that new content is created by Maxis, the developers of the game. In fact, the content that we're talking about today is a product of The Sims 4's massive mod community.
In a normal game of The Sims 4, your characters have seven stages of life: Baby, Toddler, Child, Teen, Young Adult, Adult, and Elder. But, thanks to mod creator "ItsKatato," there is now an eighth: Pre-Teen. If you have any interest in installing this mod, here's how to make it happen.
How to Install the Pre-Teen mod in The Sims 4
To install this mod, you'll first need to head for ItsKatato's dedicated page for the Pre-Teen mod. If you want the full experience of this mod, you'll also need the Parenthood pack, as well as the Snowy Escape pack, though the latter of which is optional. You'll also need the Mood Pack Mod by Lumpinou.
Related: How to Write Songs in The Sims 4
As soon as all of that is downloaded and installed, follow these steps to install the Pre-Teen mod:
Locate and Unzip the Pre-Teen Mod.
Inside your install folder for The Sims 4, there will be a MODS folder. Create a new folder inside of it and name it PRE-TEEN MOD.
Copy + Paste the contents of the Pre-Teen Mod zip file into this newly created folder.
Launch The Sims 4. Go to the OPTIONS menu. Select GAME OPTIONS, then OTHER.
Ensure that ENABLE CUSTOM CONTENT AND MODS is checked. At this point, you should be good to go!
Stick with Gamer Journalist for more on The Sims 4, including Best Hairstyle Mods and CC Packs for The Sims 4, as well as How To Play The Sims 4 on Mac!