The Best Abilities in Splatoon 3 – Splatoon 3 Abilities Tier List
The right look can make all the difference.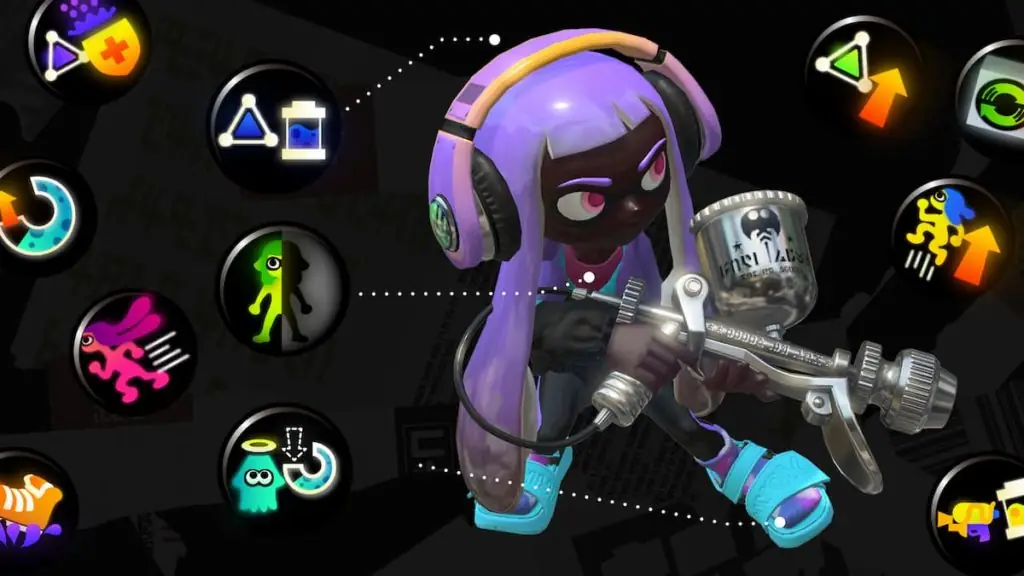 Coordinating an outfit in Splatoon 3 isn't about looking as fresh as possible, or at least it's not just about that. It's also about picking and choosing the best primary and secondary abilities that suit your playstyle and weapon choice. While there are no objectively bad abilities, some are definitely more useful than others. Here's our Splatoon 3 abilities tier list.
The Best Abilities in Splatoon 3 – Splatoon 3 Abilities Tier List
Real quick, let's cover the difference between primary and secondary abilities, as these are important when choosing your gear in Splatoon 3. The primary ability is the gear's main, permanent ability, located in the big center slot. Meanwhile, the secondary abilities fill the four smaller slots beneath it. While all slotted abilities are always active, the primary ability's effect will be more pronounced. You want gear with your favorite abilities set as the primary to get the most use out of them.
Related: How to Earn and Use Super Sea Snails in Splatoon 3
Now, without further ado, here's our abilities tier list:
S-Tier: Stealth Jump, Swim Speed Up, Run Speed Up, Ink Saver (Main), Intensify Action, Comeback
A-Tier: Ink Resistance Up, Special Saver, Ninja Squid, Quick Respawn, Ink Saver (Sub), Quick Super Jump, Last-Ditch Effort, Ink Recovery Up
B-Tier: Respawn Punisher, Sub Power Up, Special Charge Up, Sub Resistance Up, Special Power Up
C-Tier: Object Shredder, Drop Roller, Thermal Ink, Haunt, Tenacity
Next, let's go into what's so good about the S-Tier abilities.
Stealth Jump
Whenever someone sees an enemy Super Jump signal, you can bet they're going to wait right next to it for them to drop in and splat them. Stealth Jump cuts down on that by hiding your Super Jump signal from long distances.
Swim Speed Up and Run Speed Up
These ones are pretty obvious. Movement speed, either on your feet or in ink, determines both how quickly you can get into the action and how easily you can slip away from danger. A few precious seconds can turn the tide of battle.
Ink Saver (Main)
The more uptime you have with your Main Weapon, the better. You want to stay in the action, firing your weapon for as long as possible, which means you want your ink tank to last you as long as possible as well.
Intensify Action
A new ability for Splatoon 3, Intensify Action makes special movement tricks like Squid Rolls and Squid Surges easier to perform. This is nice for high-level play, and as an added bonus, it steadies your aim in the air.
Comeback
There are few things as annoying as getting repeatedly splatted with nothing to show for it. With Comeback, you'll get a buff to your attributes after being splatted, giving you a chance for some good ol' revenge.
Again, what you consider the best abilities will depend heavily on your play style, your preferred weapon, and more often than not, what is and isn't available to you gear-wise. Once you have some gear that fits your ideal style, though, hold onto it with your life.