The Battle Hub in Street Fighter 6, Explained
Here's everything we know about Street Fighter 6's new game mode.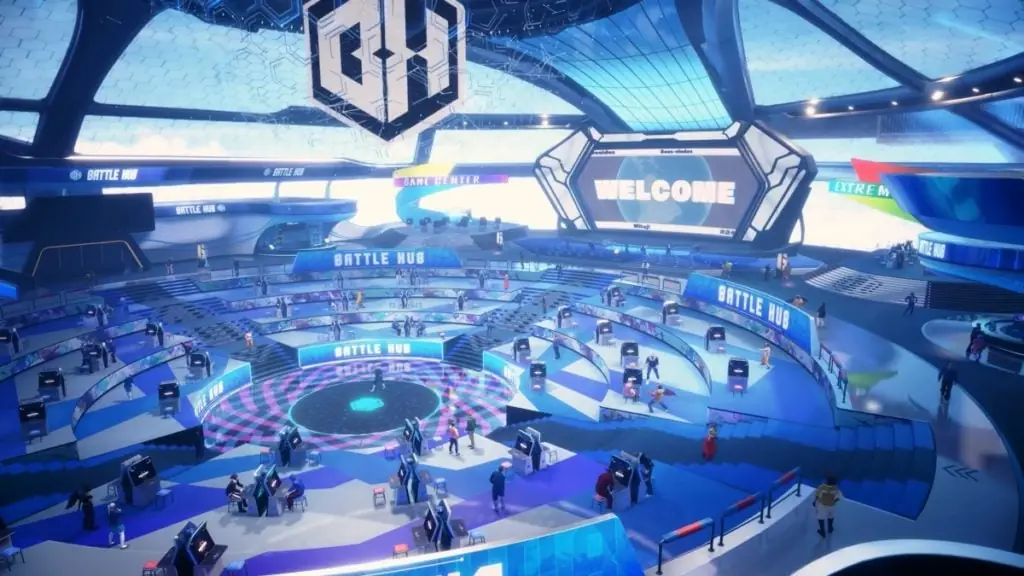 In 2023, Capcom will release the next installment in the Street Fighter series, Street Fighter 6. The game will introduce new fighters, a new aesthetic, and new game modes. One of the new game modes grabbing everyone's attention is the Battle Hub. The mode is a new way for Street Fighter players to connect with each other and compete in online matches. In this guide, you'll find out everything you need to know about the mode and how you can enter the upcoming Battle Hub beta test.
What's on The Battle Hub Floor?
The Battle Hub in Street Fighter 6 is a mode where players can meet in a space in-game and interact with each other. On the battle hub floor, there are several things to do. Using the Extreme Battle cabinets, players can fight each other in one-on-one matches. These cabinet matches can also be spectated by others nearby. Up to 100 players can be in Battle Hub.
Players also have the option of playing classic Capcom arcade games like Final Fight and Street Fighter II at the Game Center and competing with other players for a high score. If you'd like to customize your character, you can head over to the Hub Goods Shop. The Hub Goods Shop contains several cosmetic items that can be worn by your avatar.
How to Get Into Battle Hub Beta Test
The first thing you'll want to do is create a Capcom ID if you don't already. have one. If you do, head to this website and click the button that says "Apply for the Closed Beta Test." Answer the questions you're asked and then you'll be signed up for the beta which runs between October 7th and 10th. This beta will let you experience the game before its release next year and allow you to play matches as the following characters:
Luke
Jamie
Ryu
Chun-Li
Guile
Kimberly
Juri
Ken
Fans of the longstanding fighting game can't wait to reconnect with Ryu and the gang. But in the meantime, you can crave that fighting game urge by checking out Multiversus.