Techland Shows Off New Skills in Dying Light 2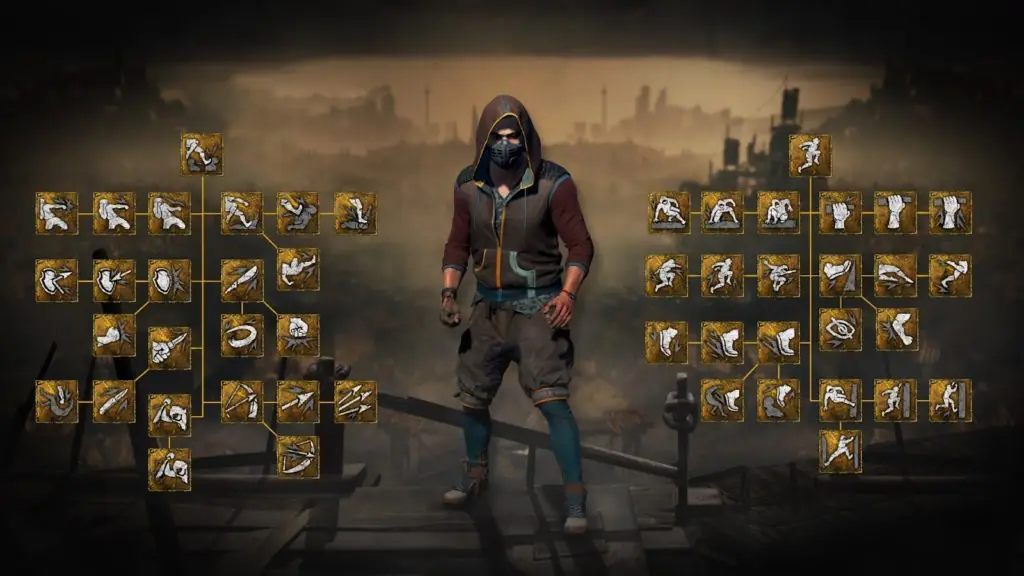 One of the most anticipated games of 2022 is Techland's Dying Light 2. The game is a sequel to 2015's Dying Light and is shaping up to be just as good as that game if not better. It will be released next month after being delayed last year. Today, Techland has released a video that reveals new skills players can use within Dying Light 2.
Prepare to Run From The Undead in Dying Light 2
The skills shown off in the video are for parkour and combat. Like in the first game, players will level up and earn upgrade points if they perform actions related to either category. For instance, climbing and vaulting over objects will give players points in the parkour skill tree. Combat skill points can be earned from performing certain actions while fighting enemies.
Some of the new skills included in both skill trees include a speed boost called Dart, Stomp, which lets players instantly kill enemies by stomping their head, and Double Jump, which, of course, lets players reach higher places. What's interesting about this video is that it confirms that there are two skill trees in the game.
In Dying Light, there were originally three skill trees. The survivor tree has been eliminated in the sequel. Dying Light 2 launches on February 4, 2022, for the Nintendo Switch (Cloud), PlayStation 4, PlayStation 5, Xbox One, Xbox Series X|S, and PC.