All Available Side Quests in Dying Light 2
Dying Light 2 has numerous challenging side quests. Are you up to the challenge?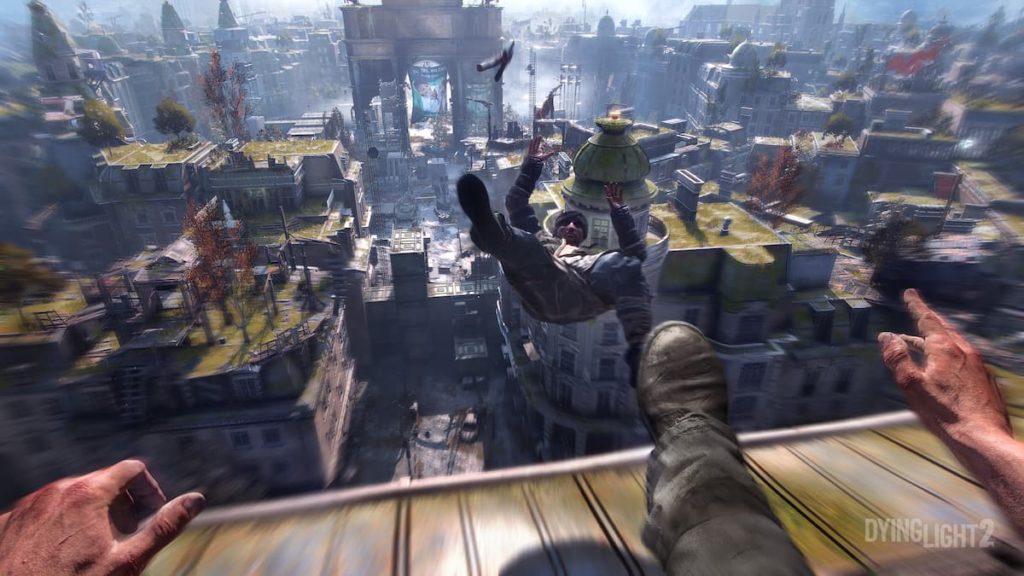 Dying Light 2 is a massive game with endless opportunities to explore! If you want a good looter and shooter game full of action and potential, Dying Light 2 is the perfect game to keep you on your toes. This colossal zombie-shooter game definitely gives players their money's worth, but it can get a little boring just wandering around and doing main quest missions all the time. If you love Dying Light 2 but want to spice up your adventure a bit, try completing some side quests!
Dying Light 2 has numerous side quests to choose from, so the only difficult part will be deciding which of them to choose. With so many to pick from, however, it can be a little difficult to know where to start. Keep reading to see a full list of every available side mission in Dying Light 2; if you're new to the game and aren't sure where to start, keep reading further for a list of only the best side quests in Dying Light 2!
All Available Side Quests in Dying Light 2
Dying Light 2 has an enormous reservoir of side quests, with the end count coming in at nearly one hundred quests! With a collection of side quests nearly in the triple digits, it's understandable for many players to feel a little daunted. Thankfully, these quests won't be dumped on you all at once.
Certain side quests will become available to you during specific parts of your run throughout Dying Light 2. Many of these side quests will appear to you depending on the choices you make during your playthrough, such as whether you decide to assign facilities to either the Survivors or the Peacekeepers in the story. These side quests can, thankfully, be categorized depending on what location of the game you are in when they appear to you. Even though the list of side quests in Dying Light 2 may be long, they're at least easier to keep track of with the categorization system!
All Trinity Side Quests
The Spark of Invention
Cheers!
Diva
The Essence of Survival
All in the Family
Missing Persona
Sentimental Value
The History Lesson
The Matchmaker
The Runaways
The First Biomarker
Fish Monk
All Quarry End Side Quests
The Master Brewer's Bees
Expiration Date Challenge
Ultimate Fury Cricket
The Rose Garden
The Key to Humanity
All Horseshoe Side Quests
Water and Lightning Challenge
Infected Intelligence Quiz
The Ultimate Weapon
The Princess in the Tower
A Good Samaritan
Dirty Job
The Pilot
All Houndfield Side Quests
Sniper's Alley'
Double Time
The Breadwinner
Running on Eggshells
Journal of a Nightrunner
Handle with Care
Color Run
Protecting the Boys
Wounded in Action
The Scarecrow Queen
Make Way for the Blastaway
All Downtown Side Quests
The Hunter
Garlic and Sardines
Undying Affection
It's Alive!
Paraglider City Tour
Den for Brigitte
Hooked on the Thrill
Birdwatching
All New Dawn Park Side Quests
To Kill or Not to Kill
The Reddest Red
All The Wharf Side Quests
Aitor
Foster Family
Moonshine
Book Club
Turning the Page
Wall of Valor: Bad Medicine
Wall of Valor: Deadly Exchange
Wall of Valor: Lost in Transmission
Wall of Valor: Missing in Action
The Deserter
Treasure Hunt
All Muddy Grounds Side Quests
All Garrison Side Quests
Renegades
Crystal White
Deep Cover
History Quiz
Closure
All Saint Paul Island Side Quests
The Baba
The Baba 2
The Baba 3
The Baba 4
The Baba 5
The Baba 6
The Baba 7
The Baba 8
The Baba 9
The Baba 10
Could You Repeat
All Lower Dam Ayre Side Quests
The Fortune Teller
Goats Galore Quiz
The Knick
Satellite Dream
Deals with the Devil
All Newfound Lost Lands Side Quests
The Best Side Quests in Dying Light 2
With so many amazing side quests to choose from, it can be difficult to pick only the best ones. Thankfully, this list narrows it down to about five side quests: Deals with the Devil, Space Cock, The First Biomarker, Aitor, and Infected Intelligence Quiz. These missions are a great place to start if you're just starting out in Dying Light 2, and should be prioritised above other side quests if you get the chance. These side missions all give only the most beneficial rewards and are the best quests to take part in when you need a break from the story. Amongst all the others, these side quests stand out as the most unique, compelling, and rewarding!
Deals with the Devil
Deals with the Devil isn't necessarily an easy quest to get a hold of, but completing this quest is definitely worth the effort. Deals with the Devil is one of the best missions to take part in if you find yourself growing bored of Dying Light 2's gameplay; this quest won't let you off of the edge of your seat and pushes you to the limit with its unique gameplay! This quest can also have some major repercussions on the rest of your playthrough, so it makes getting through it all the more exciting!
Space Cock
If you're looking for quests to distract you from the main storyline, Space Cock definitely takes the cake. This quest is one of the most humorous, bizarre, and surprisingly complex quests in the game! This quest, like Deals with the Devil, is a bit hard to come across, but it's more than worth the effort. In fact, Space Cock's elusive nature only serves to make it more compelling and appealing to players! If you've ever wanted to help a talking, alien chicken build a spaceship, then Space Cock is definitely the mission for you. The Space Cock quest may seem out of place in a brutal game like Dying Light 2, but it's a wonderful gift to players who need a break from savage hellscape that is Villedor.
The First Biomarker
The First Biomarker is, above all, worth the effort to complete. This quest, once completed, will give players a free inhibitor! Inhibitors may not be the most entirely difficult things to come across in the game, but no player would be foolish enough to turn one down if it's being handed to them. Best of all, this quest is incredibly short! All players need to do to is track down a missing part for a survivor named McGregor. After this easy-to-find part is in his possession, the inhibitor is all yours! This quest may not be very long, but it's rewarding and easy to get out of the way, if you're eager to complete other side quests.
Aitor
This quest is perfect for anyone who needs a good boost of XP in Dying Light 2. Aitor may not offer much in the way of physical rewards, but it's got XP rewards in spades! This quest can get a bit tedious to complete, but overall it's not too difficult to manage. There's a lot of bouncing around from person to person in Aitor, however, so if travel's not really your style, you may want to save this side quest for last. Although tedious, all players need to do for this quest is track down some medicine ingredients for Aitor, who is gravely injured. This quest also has the potential to leave the player with some major consequences for the rest of the storyline, so be careful when embarking on this noble side quest!
Infected Intelligence Quiz
The Infected Intelligence Quiz side quest is easily one of the easiest quests in the game. This quest takes barely any time at all to complete, and will leave you with a pretty nice reward for your efforts. The Infected Intelligence Quiz mission will also allow players to brush up on their Dying Light 2 trivia! All this quest entails is answering questions from Mr. Z about the infected you've seen so far in your travels. Once all of his questions are answered correctly, he will gift the player with an epic weapon called the Artifact Gravedigger, which is the perfect weapon for players fond of close combat!
Related: How to Meet the People of the Bazaar in Dying Light 2
There's no question that Dying Light 2 is a magnificent game. This game may seem a little pricey to some, but its endless supply of in-game activities and content keeps even the most critical players entertained. Dying Light 2 could easily be called one of the longest videogames of all time, so it's a good thing it's got plenty of side quests available to keep you busy! Be sure to check out other Dying Light 2 guides Gamer Journalist has to offer, such as How to Repair Weapons in Dying Light 2 or How to Play Co-Op!
There's no doubt that Dying Light 2 is an impressive game, but there are plenty more games just like it if you're looking for something new! Dead by Daylight is an astounding game that, like Dying Light 2, features terrifying monsters, petrifying suspense, and a co-op feature! When it comes to gaming guides, tier lists, or promo codes, Gamer Journalist has all the resources you could ever need!
About the author