Dying Light 2 Authority Pack Free DLC Now Available
Owners of Dying Light 2 can now download the Authority Pack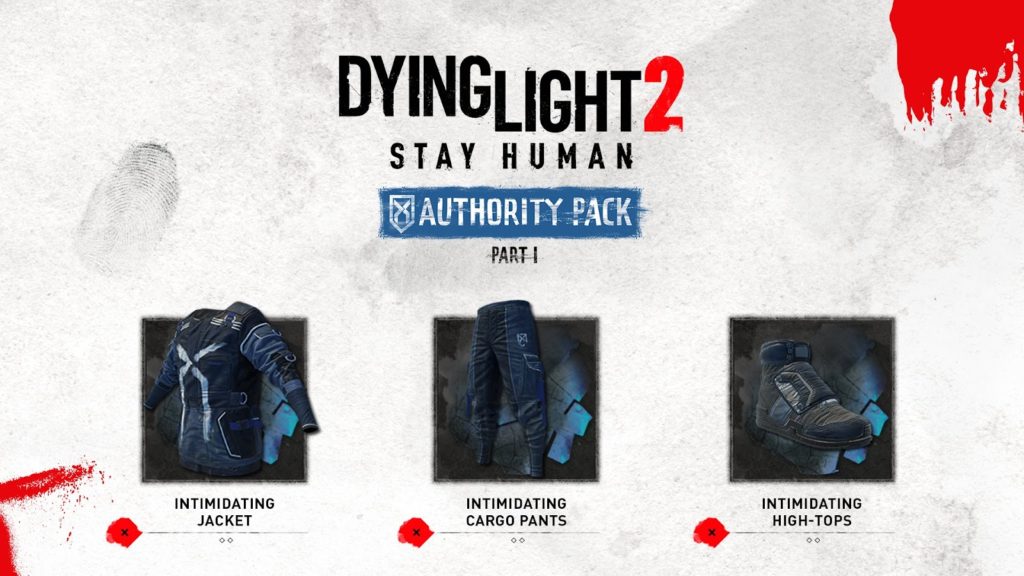 Dying Light earned praise from critics and praise for its lengthy post-launch content. The game received free and paid DLC consistently from 2015 to 2021. When Techland announced that Dying Light 2 would receive the same treatment, people were excited for the potential DLC content. That content has started to roll out as Dying Light 2 has received its first free DLC, the Authority Pack.
The Authority Pack Has Now Been Released for Dying Light 2
Owners of Dying Light 2 can now download all three parts of The Authority Pack. The first part includes the Intimidating Jacket, Intimidating Cargo Pants, and Intimidating Hi-Tops. The second part includes Intimidating Gauntlets, Intimidating Windbreaker, and Intimidating Leather Guards. Today, the third part of the pack was released and it includes the Authority Hammer weapon.
All three parts were released weekly following the launch of Dying Light 2 on February 4. The second DLC pack known as the Ronin pack has been announced but no release has been given. These item and weapon packs are not the only DLC Techland plans on releasing. In June, the game's first paid DLC will be released. Before then, players can expect new challenges in March and events in April. Over the course of the next five years, Techland will release free and paid DLC just like they did with Dying Light.
About the author