Tapping Legends X Codes (May 2022)
We have the complete list of working codes for Roblox Tapping Legends X that you can use to get free OP in-game items and boosts.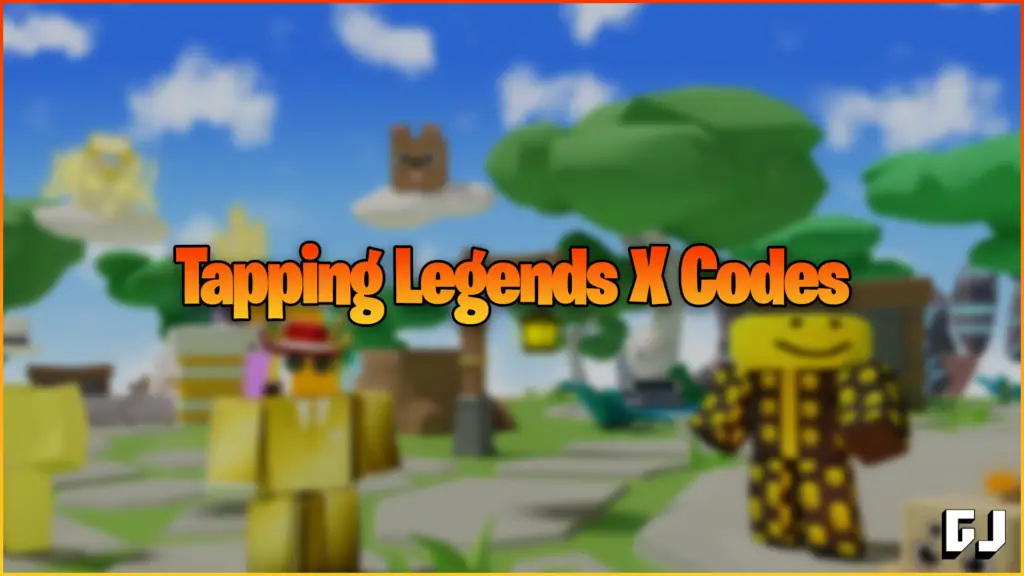 Tapping Legends X is an experience developed by Shiny Star Games for the Roblox platform. In Tapping Legends X clicking is the name of the game. Tap to earn clicks which you can use to buy rebirths and pets. Both rebirths and pets give you powerful multipliers as well as gems. You can use gems to buy various upgrades. Unlock new zones and reach the top of the leaderboards.
Get the latest free items, boosts, and more with our Tapping Legends X codes list. Refer to the section below for more information on how to redeem codes in Tapping Legends X. Remember to bookmark the page and check back often for new codes and updates. If you're on a computer, press CTRL+D to add us to your bookmarks and never miss a code again.
All Tapping Legends X Codes
We have the full list of codes for Roblox Tapping Legends X below. You can enter any of these codes into the code redemption screen to claim some freebies like boosts, currency, or even limited-time items. Codes expire after a short time, so make sure to use them while they last or they will go to waste. Check back soon for more updates.
Current Tapping Legends X Codes
20klikesforvials – 3x Damage Vials (New)
mines – 3x Tap Vials (New)
1mgroupmembers – 5x Damage Vials (New)
bigpoostpack – 10x Luck Vials, 10x Tap Vials, and 10x Damage Vials
rainbow – Boosts
firsthunt – Luck Vial
2ndhunt – Tap Vial
carrot3rd – Tap Vial
eggluck5th – 2 Luck Vials
6thpetindex – Damage Vial
rewardchest7th – Damage Vial
sneakysign8th – Luck Vial
bridgey10th – 2 Tap Vials
easterluck – Redeem for several Boosts
10klikesthankyou! – Boosts
easterluck – Boosts
update1 – Tap Vial
2.5klikes – Tap Vial
1klikes – Tap Vial
fixes2 – Tap Vial
fixes1 – Tap Vial
release – Tap Vial
Expired Codes
There are no expired codes.
Tapping Legends X FAQ
How do I redeem Tapping Legends X codes?
Here is how to redeem codes in Roblox Tapping Legends X:
Launch Tapping Legends X on your Roblox-compatible device
Tap on the Shop icon on the right
Enter a working code into the code redemption box
Press the Redeem button to redeem the code
Enjoy your free in-game rewards
Where can I get new codes for Tapping Legends X?
Follow the developers on their Twitter account to stay up-to-date with announcements and Tapping Legends X news. You can also follow the game's Roblox page or join the official Discord community server to chat with other players, get new updates and announcements, and learn more about the game. We recommend following our code list here for updates so you can have them all in one convenient location!
That's the full working codes list for Roblox Tapping Legends X. Bookmark this page and check back later for more. As soon as a new one releases, we'll have it on our list.