Sled Simulator Codes (October 2023)
This Roblox Sled Simulator codes list has all the OP codes that you can use to redeem coins and boosts.
Updated October 2, 2023

We searched for new codes everywhere!
Sled Simulator is an experience developed by Sweet Sour Studios for the Roblox metaverse platform. Speed and distance are the name of the game in Sled Simulator. In this game, your objective is to construct the best sled you possibly can. Race it down the hill and try and get the longest distance and the fastest time before it falls apart. There are multiple ways to customize your sled, giving you tons of room to be creative.
You can use this Sled Simulator codes list to redeem all the latest available freebies. We have the most up-to-date list of new working codes around. Find out how to redeem codes in Sled Simulator under the list section below. Bookmark this page by pressing CTRL+D on your keyboard, and check back frequently for updates.
Sled Simulator Codes List
We have the complete list of codes for Sled Simulator below. You can redeem these codes for free in-game coins and boosts. Coin can be used to buy new sleds and upgrade them with boosts, armor, and trails. Boosts will help you make more money and stay alive on the hill. Codes expire quickly, so make sure to use them when you see them active, or else you might miss out!
Latest Working Sled Simulator Codes
FourLeafClover — Free Clover
50mvisits — 2 hours of Health and Money Boost
SummerSun — 30 min. Health Boost
HappyDay — 30 min. Money Boost
SweetSour100K – Two Hour Boost
100kvisits – A reward
50klikes – 10k Coins and Boost
Expired Codes
50kvisits – 1 Hour Health and Money Boost
10klikes – 1000 Coins
Loading – 500 Coins
BackToBasics – Sled Base
HaraldsGift – Boost, Trail, and Armor
MollyBowl – 1 Hour Money Boost
How to Redeem Codes in Sled Simulator
Here is how to redeem codes in Roblox Sled Simulator:
Launch Roblox Sled Simulator on your device.
Tap on the Twitter icon on the right side.
Enter a working code into the code redemption box.
Press the Redeem button to redeem the code.
Enjoy your free in-game rewards.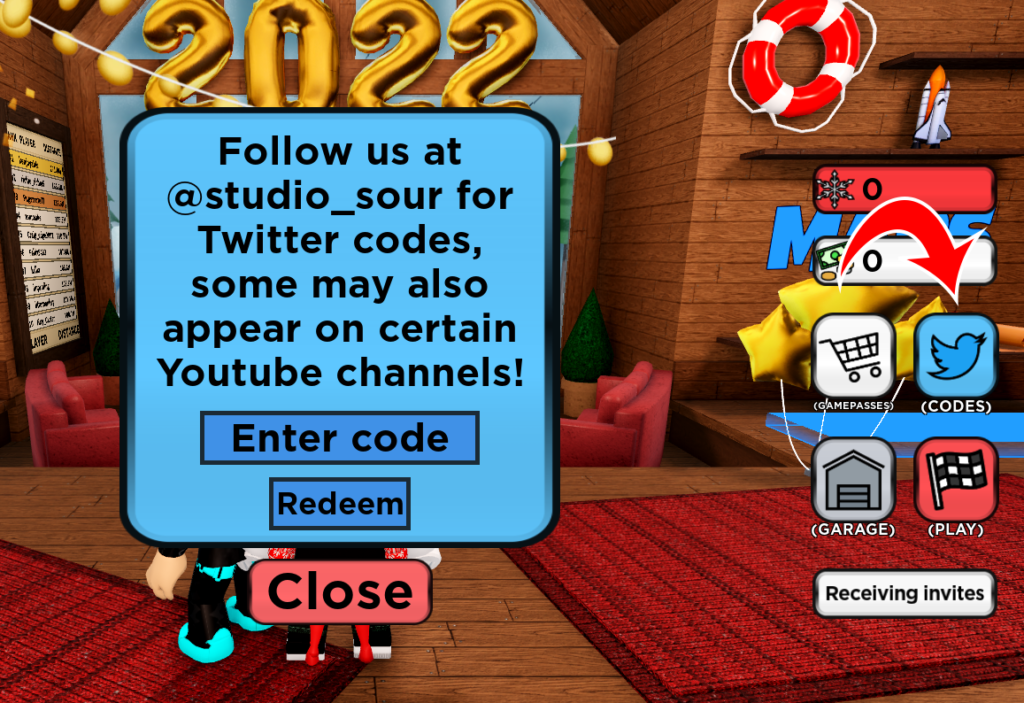 How to get more codes for Sled Simulator
To get more codes, you can follow the official @studio_sour Twitter account for updates and announcements. You can also join the official Sled Simulator Community Discord server to chat, get updates and announcements, and more. Alternatively, follow our code wiki to get all of the new updates and freebies. Remember to check back often!
These are all the known codes listed for Roblox Sled Simulator. As soon as new ones release, we will add them to our list, so remember to keep us bookmarked and check back soon!
About the author