Shining Nikki codes (December 2021)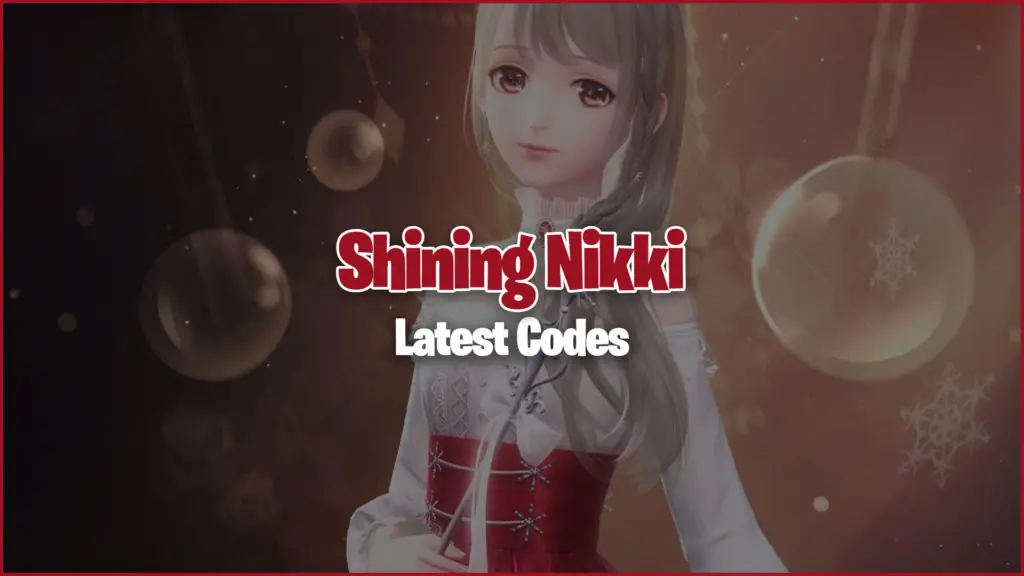 Shining Nikki is a role-playing dress-up game from Papergames and a sequel to the popular Love Nikki. In this game, players can dress up and outfit their characters in personalized makeup, the latest fashionable items, and fabulous costumes. You can use these Shining Nikkie codes to redeem free in-game goodies like gems, gears, gold, and more!
Shining Nikki codes are a great way to earn some bonus items in-game. The developers reward Shining Nikki players with free stuff during promotional events and when the game hits new milestones. You can bookmark this page and check back daily for updates and new codes. Remember, codes expire quickly, so make sure to use them when you see them active.
If you like free stuff, you can check out our post for Love Nikki codes, Revived Witch codes, and Girl Cafe Gun codes.
Shining Nikki codes
MOMOSPLAN
CHEER4NIKKI – 1 Fantasy Ticket, 188 Pink Gems, 18K Gold
Expired codes:
FAIRONE
HERMAJESTY
TREATNIKKI
TRICKMOMO
NIKKIPARTY
NIKKISHOW
NIKKISWAG
BFF4EVER
PRAISEMOMO
MOMOWITHZOEY
Get more codes for your favorite games through our Mobile Game Codes list.
How to redeem Shining Nikki codes
To redeem Shining Nikki codes, follow these steps:
Launch Shining Nikki.
Complete the tutorial.
Tap on your avatar on the top left of the main screen.
Tap on the settings button.
Press the Redeem Code button.
Enter a working code into the code redemption box.
Press the Claim button to receive your rewards.
After redeeming a code, you will automatically receive the corresponding rewards. You can copy and paste the codes directly off our list for convenience and to avoid any typos or misspellings. Ensure there are no extra spaces after each code, or it may not work correctly.
How to get more Shining Nikki codes
To get more codes for Shining Nikki, you can follow the official Facebook page and Twitter account. The developers post new updates, codes, and announcements there. You can also follow along with our code wiki here, as we will make sure to put any new and active codes in our list.
Shining Nikki Game Description
Shining Nikki is a mobile game from Papergames available on Google Play and the App Store.
Developed for 3 years and powered by Papergames' cutting-edge graphics technology, Shining Nikki presents stunning visuals like nothing you've seen before! Thousands of fabric textures are faithfully recreated with models consisting of over 80,000 polygons, top-graded lighting system and shadow matrix. The game will deliver the most amazing and realistic dress-up experience on your screen.