Shark Game codes (December 2021)
Get the latest Shark Game codes from our up-to-date list, and claim some in-game cash and other exclusive freebies.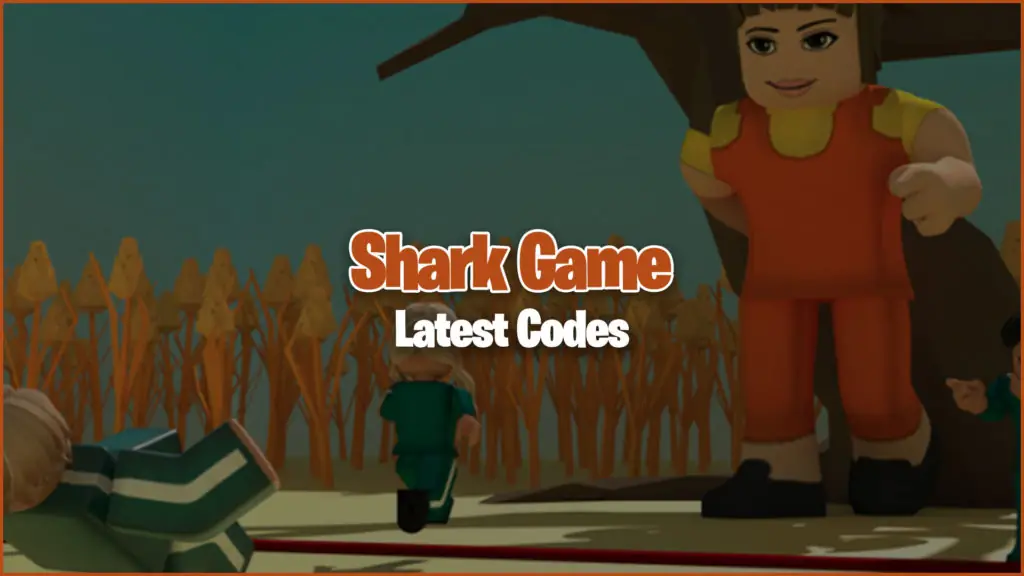 Shark Game is an experience developed by Squid/Game for the Roblox platform. In this game inspired by the popular Netflix series, players can compete in various Korean childhood games such as Red Light Green Light, Honeycombs, Lights Out, Tug of War, and many more. Vote for the games you want to play, and see if you have what it takes to win the cash. You can use these Shark Game codes to get some bonus cash to help you get started.
Shark Game codes are a free and easy way to redeem in-game freebies. The developers often release new codes, so you might want to bookmark this page and check back daily to stay up-to-date. Existing codes expire after a short time, so act fast if you're going to take advantage of them.
Shark Game codes
Active codes
likeslikes – Redeem code for $5K Cash
70k – Redeem code for $10K Cash
60k – Redeem code for $10K Cash
30k – Redeem code for $5K Cash
5k – Redeem code for $5k Cash
robloxdown – Redeem code for $10K Cash
codeupdate – Redeem code for $5K Cash
Get more codes for your favorite games through our Roblox game codes list.
Expired codes
All codes are currently working.
How to redeem Shark Game codes
To redeem codes in Shark Game, follow these steps:
Launch Shark Game on Roblox.
Tap on the shopping cart icon on the left side of the screen.
Tap on the Twitter icon at the bottom of the screen.
Enter any working code into the code redemption box.
Press the purple Redeem button to claim your reward.
We recommend copying and pasting all codes directly from our list to avoid any typos. Also, check that there are no extra spaces at the end of each code. After redeeming a code, you should automatically receive all of the rewards, whether it's in-game cash or exclusive freebies.
How to get more codes for Shark Game
You can get more codes for Shark Game by following the developers @AskForHeaven and @kealynwolf2 on Twitter. The developers post new updates, codes, and announcements on their social media channels. You can also follow along with our code wiki here, as we round up codes from all over the internet for you to enjoy in one convenient location.
Shark Game Game Description
Based on the Netflix TV Show "Squid Game"

Game Modes:
🚥 Red Light Green Light
🍪 Honeycombs
💡 Lights Out
🚩 Tug of War
🔮 Marbles
🎪 Stepping Stones
🦑 Squid Game
🎶 Musical Chairs
🏷️ Tag
✨ More added soon!
Explore other experiences on our Roblox game codes page to find your favorites. Check out our Roblox promo codes page for new outfits and other freebies for your in-game avatar.