Rogue Company Scorch Guide: How to Play & Build
Scorch is the perfect character for full-on combat.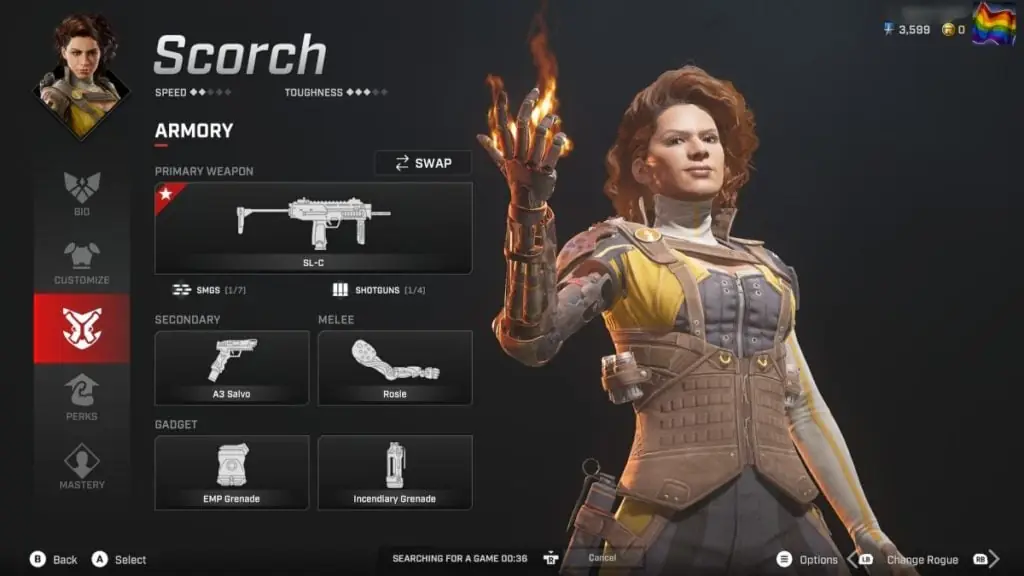 Rogue Company never seems to get old. With its large roster of different heroes to choose from and each having its own abilities and style of play, the game always has something for players to engage with. One of my favorite characters in particular lately is none other than the Duelist hero, Scorch. With her combat-focused ability and perks, this is the best character to have at your disposal if you're solely looking for combat as your play style. Let's take a look at her best build and how to play as her on the battlefield.
Rogue Company Scorch Guide: How to Play & Build
Right off the bat, Scorch's ability, perks, and weapons confirm that she is all about combat. Overheat is the name of her ability and gives both her firearms and melee attack a fire effect that will harm her enemies even further than normal bullets would. On the flip side, her passive is that she's immune to fire, making her a firey choice for engagements.
When it comes to her weapons, she has access to the SL-C SMG, the Arbitrator Shotgun, and the A3 Salvo Pistol. While I like the shotgun, I find that her SMG and Pistol, as a combo, do the most damage for quick fights. Additionally, her melee attack is actually her own arm, which she's named Rosie. The cool thing about it is that it's available at default, giving her an edge in the melee zone as it has a bodily damage rating of 45. For her gadget, she's got the Incendiary Grenade and EMP Grenade at her disposal. I typically go for the Incendiary since she has a fire immunity, making it a great way to rush hiding enemies.
Going into her perks, she's actually got some of my favorites in the game. Starting out, I go right for the Armor perk which grants 50 armor, and the Energized perk which will give her ability a 20% faster recharge. Once I've earned enough money, I'll turn my attention to Volatile which increases the potency of the damage her ability does to enemies, followed by Quick Hands which increases her swap speed, reload speed, and allows her to reload while sprinting. Of course, I also upgrade her weapons as fast as possible too so that her ability gets the job done even better.
When it comes to actually playing as Scorch, your main tactic is to fight. Her abilities are based on her backstory of being a soldier, so that's what she does. There's no need to calculate or be a tactician. Just go into battles and fight. She's a great fighter and also has the speed to move around pretty quickly as well. A good tip is to use her ability as often as possible. She alone could turn a loss into a win with how powerful she can be if used correctly.
That's all there is to Scorch when it comes to how to play as her and her best build. She's a great fighter and my new favorite lately.