Roblox Yeet Legends Codes (August 2022)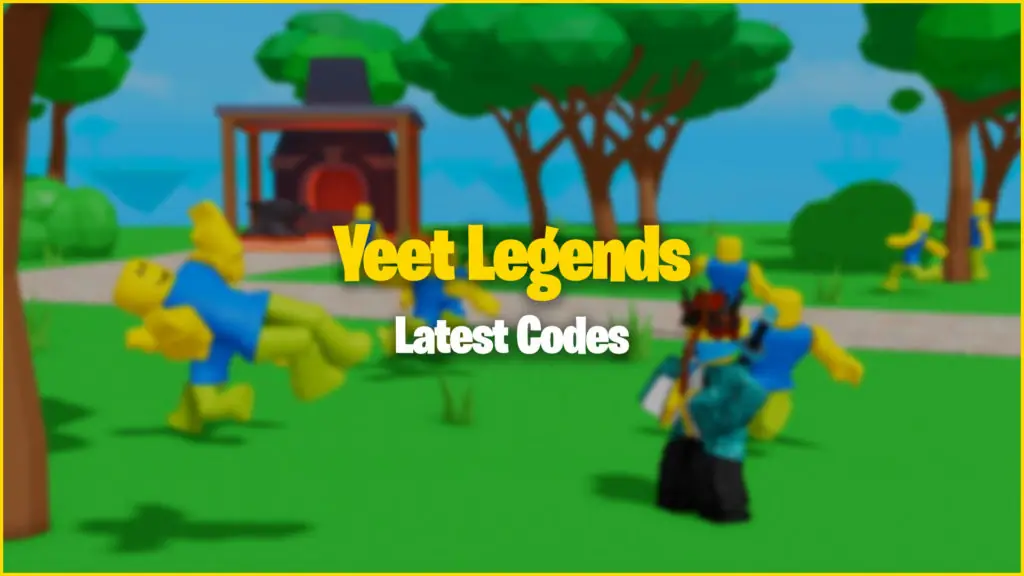 Yeet Legends is an experience developed by Fluid Games for the Roblox platform. In this game, your job is to yeet as many opponents as you can using a stick. Earn currency and use it to upgrade your stick and power, and progress to more difficult worlds. You can use these Yeet Legends codes to earn more in-game bonuses and boosts.
Yeet Legends codes are a free and easy way to earn bonus coins, gems, and boosts. The developers release new codes with each update and whenever the game hits a new milestone. As soon as a new code comes out, we'll add it to our list! You can bookmark this page by pressing CTRL+D on your keyboard and check back daily for the latest updates.
Yeet Legends codes
New code at 20K Likes!
10KLikes – Redeem this code for 5 minutes of Coin Boost
5KLikes – Redeem this code for 5 minutes of Coin Boost
1KLikes – Redeem this code for 5 minutes of Coin Boost
YEET – Redeem this code for 100 Coins and 20 Gems
How to redeem codes in Yeet Legends
To redeem codes in Yeet Legends, launch the game in Roblox and look for the Twitter icon on the top left of the screen. Tap on the Twitter icon to open the code redemption window, and enter any working code into the box. Press the redeem button to claim your in-game reward. All currency and boosts will get added and applied to your account automatically.
Where to get more codes for Yeet Legends
To get more codes for Yeet Legends, you can follow @HVLM_RBLX on Twitter and join the official Yeet Legends Discord server. The developers will post new updates, announcements, and new codes in both of those locations. Rather than sort through all the information, you can bookmark this page and check our list for the latest codes. We do our best to maintain our list with the latest working codes.
Yeet Legends Game Description
YEET your way through noobs and monsters 🎾💀
Buy better epic weapons ⚔ Launch yourself into the stratosphere 🌌🛰
Explore and discover all the islands 🏝
Explore other experiences on our Roblox game codes page to find your favorites. Check out our Roblox promo codes page for new outfits and other freebies for your in-game avatar.