Roblox Timber codes – Logs and Cash (May 2022)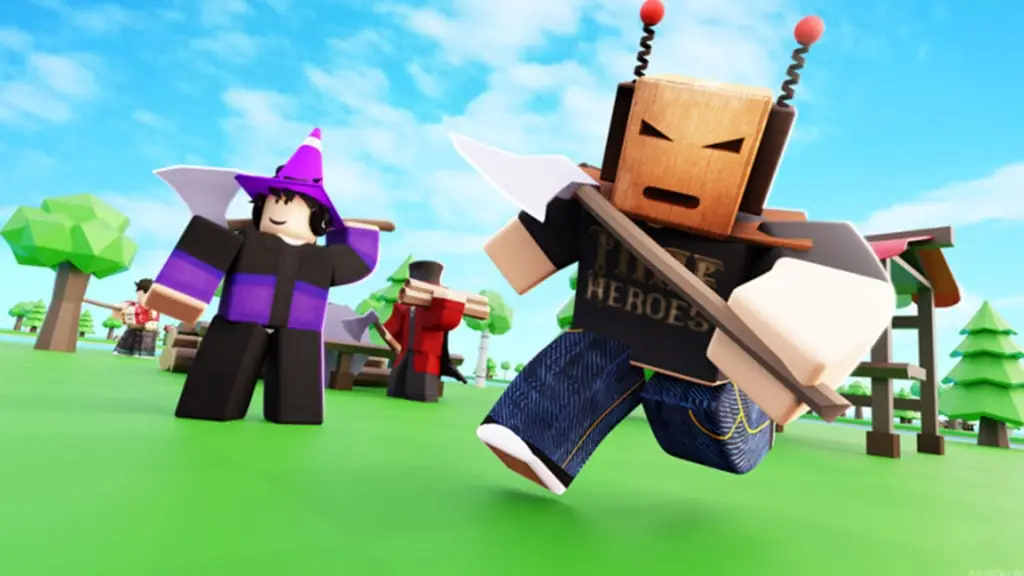 Timber is a game developed by TBlox Studios for the Roblox experience platform. Players can practice their lumberjack skills and chop free, expand their islands, hire new workers, and explore new areas. There are tons to do in Timber, and it's one of the hottest experiences on Roblox. Players can use our list of Roblox Timber codes to redeem free in-game cash and logs to help get a headstart.
Timber codes are a safe and easy way to get free in-game rewards. All you need to do is head into a game and claim them to get your freebies. New codes come out all the time, and existing codes expire, so bookmark this page so you can always be on top of any updates.
All Timber Codes
VERIFIED – 750 Cash (New)
YAYTOKENS – free rewards (New)
70MVISITS – 250 Cash (New)
65MVISITS – 300 Cash
1MILMEMBERS – Coins
REVAMP – Reward
FREERT – 5 RT
T1MB3R – 2,500 Cash
140KLIKES – Cash
AXESKINS – Gems
Expired Codes
100KLIKES – Redeem code for 2,500 Cash
TEMPLE – Redeem code for 2,500 Cash
BUSYBEES – Redeem code for 2,500 Cash and 36 Logs
70KLIKES – Redeem code for 2,500 Cash and Logs
SANDY – Redeem code for 3,000 Cash and Logs
SUMMERFUN – Redeem code for 2,500 Cash and Logs
ISLAND – Redeem code for 3,000 Cash (New)
40MVISITS – Redeem code for 2,500 Cash
55MVISITS – Redeem code for Reward
140KLIKES – Redeem code for Reward
130KLIKES – Redeem code for Reward
RUINS – Redeem code for Cash
REBIRTHTOKENS – Redeem code for Rebirth Tokens
Timber FAQ
How to redeem codes for Timber?
To redeem codes for Timber, start by launching the game from the Roblox platform. When you are in a game, tap the Twitter icon on the bottom of the screen. Enter any working code into the box, and tap on the big green redeem button. You will automatically receive your in-game rewards.
How do I get more Timber codes?
To get more codes for Timber, you can follow the developer's account on Twitter and join the Discord server. The developers post new costs in both of those locations, so be sure to join to stay up-to-date. You can also bookmark this page and always have the latest codes. We maintain this list, so you always know which ones work and which ones do not.
Game Description
✨ Our newest update includes:
– 🐝 Bees are here!
– 🌲 New "Honey Trees" created by bees!
– 🏆 Rebirths now loop!
– 🐛 Tons of bugs have been squashed!

🌲 Welcome to Timber! Chop Trees, expand your island, hire workers, and explore!
🪓 Join the group for DOUBLE AXE STRENGTH!

🎨 Art by @Astrollect & @Manvirarts
Explore other experiences on our Roblox game codes page to find your favorites. Check out our Roblox promo codes page for new outfits and other freebies for your in-game avatar.