Roblox Southwest Florida Codes (October 2021)
Get the new Roblox Southwest Florida codes from our up-to-date list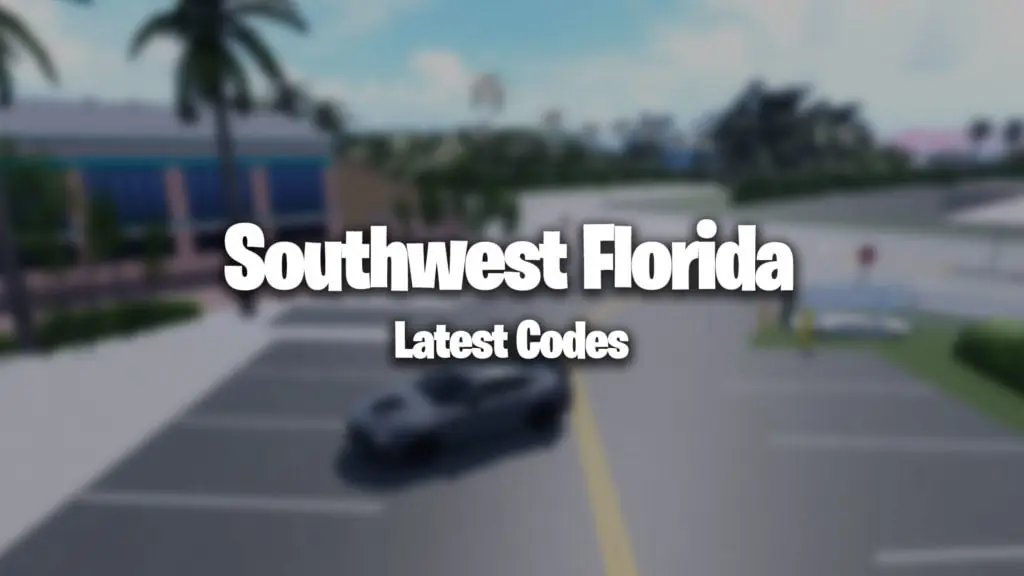 Southwest Florida is a roleplaying game developed by Strigid Development for the Roblox experience platform. The game is a recreation of the Bonita Springs are in Southwest Florida. Players can roleplay and acquire multiple different types of vehicles, jobs, and more. The developers sometimes release Southwest Florida codes, which you can redeem for in-game cash and use to buy a new car and other items.
Southwest Florida codes are a free and easy way to earn a boost to your in-game cash. If you want to show off that nice new car, make sure to follow this page for updates so you will know the moment a new code releases. The developers release new codes often, but they expire fast, so act quickly if you want to take advantage of the free rewards!
All Southwest Florida codes
No Currently Active Codes
Expired codes
FALL – Redeem code for $50k and a free 2021 Hayunai Sonata
100MIL – Redeem code for 150K Cash and a free GT500
JULY4 – Redeem code for $150,000 in-game cash
50MIL – Redeem code for $100,000 in-game cash
25MIL – Redeem code for $150,000 in-game cash
SORRY – Redeem code for $300,000 in-game cash
HAPPYHOLIDAYS – Redeem code for $50,000 in-game cash
1MIL – Redeem code for free in-game cash
How to redeem codes in Southwest Florida
To redeem codes in Southwest Florida, follow these steps:
Launch Southwest Florida in Roblox
Click on Play
Tap on the gear icon on the left side of the screen
From the settings menu, select the Twitter Codes option
Enter a working code and tap the Submit button
Southwest Florida FAQ
How do I redeem codes for Southwest Florida?
To redeem codes for Southwest Florida, start by launching the game from the Roblox application. Tap on the gear icon on the left-hand side of the screen. Tap on the Twitter Codes button, and enter any working code into the box. Then, click on Submit and enjoy your free in-game rewards.
How do I get more Southwest Florida codes?
To get more codes for Southwest Florida, you can follow the official Strigid Development Twitter. They will release new codes there whenever they become available. You can also bookmark this page and check back daily for new updates. We maintain this list and only include the latest active working codes.
Game Description
Cruise around Southwest Florida in a cool ride, and RP with friends!

To purchase a phone, a Vorzen store employee must sell you one! Vorzen store is located in the same parking lot as Bublix.

⚠️ All forms of exploiting, including exploiting your car, will result in a PERMENANT ban. Bear this in mind!
⚠️ Welcome to Southwest Florida! Based around the Bonita Springs area, Southwest Florida is a roleplay game that offers a variety of jobs, vehicles, and more!
⚠️ This game is not complete and some features are missing.
⚠️ This is a large game and lower end PCs, laptops, phones, and tablets may experience performance issues.

Controls:
V – Toggle Walk/Jog
Shift – Hold to run
Semi/Auto – Use E to upshift, Q to downshift (X and Y on Xbox)
Manua – Use Shift key (RB on Xbox) to control clutch
Left CTRL – Wheelie on a Bike
Cope and Criminals – Enable PvP on bottom right to do damage
Explore other experiences on our Roblox game codes page to find your favorites. Check out our Roblox promo codes page for new outfits and other freebies for your in-game avatar.