Roblox Skate Park Codes (October 2023)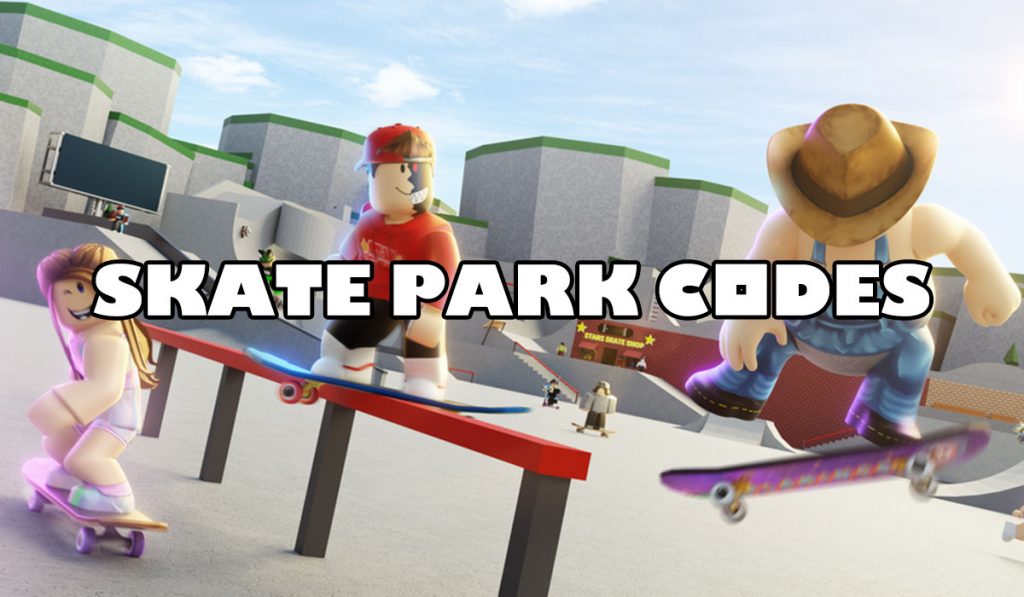 Skate Park is a game developed by Skate Central for the Roblox experience platform. The game aims to be the ultimate skating experience inside Roblox. You can customize your board and shred your way through parks full of ramps, rails, and pipes. In this post, we will provide you with the latest working Roblox Skate Park codes which you can redeem for free credits, custom skate parts, and more.
You can use Skate Park codes to get free in-game credits and other exclusive limited-time items. The developers release new codes often, and they are usually only active for a short time. We will do our best to keep this list totally up to date, so you can bookmark this page and check back for all the latest updates.
Roblox Skate Park Codes
250k – Redeem code for 2,500 Credits
revamp – Redeem code for 1,500 Credits
Expired
HOLIDAY – Candy Cane Board, Snowflake Wheels
100K – 2,500 Credits
8k – 2,000 Credits
7k – 1,000 Credits
milo – 1,000 Credits
TisTheSeason – Free Credits
skateboarding – Free Credits
NEWPARK – Free Credits
retromada – Free Credits
flamingo – Free Credits
update – 500 Credits
razor – Free Credits

sorry – 1,000 Credits
100K – 2,500 Credits
How-to Redeem Skate Park Codes
To redeem codes for Skate Park, load into the game and look for the blue codes button with the Twitter icon on the bottom center of the screen. Tap on the Redeem Twitter Codes button to open the code redemption window. Enter any working code into the box and then click on the green Redeem button.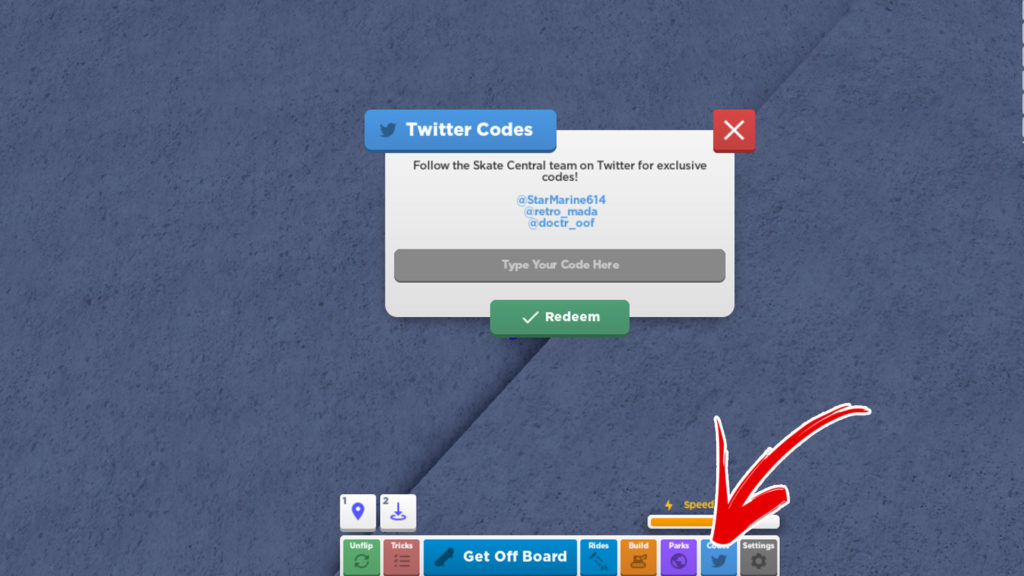 Where to get more codes for Skate Park
To get more Skate Park codes, follow the developers on Twitter at @StarMarine614 and @retro_mada for updates. If you are not on Twitter, you can also bookmark this page for updates. We will try to include every working code in our list as soon as they become available.
Skate Park Game Description
You can choose between a Skateboard, Bike, or Scooter in Skate Park. Find a list of tricks on the left side of the screen. The basic trick to jump in the air is called an Ollie, in case you are not familiar with skating. To Ollie on PC, you need to press the space bar. The Sick Tricks are:

Kickflip – F
Heelflip – G
Kickunder – Q
Heelunder – E
Shuvit – R
Laserflip – Y
Impossible – T
Spinleft – Z
Spinright – X
Hardlfip – H
Manual – C
Nose Manual – V
360 Flip – B
Backflip – N
Frontflip – M
Grabs – 1-7

Cruise around the skate park and gain experience by completing some of the sick tricks. Use some of the Roblox Skate Park codes above to get some free credits.
About the author