Roblox Shinobi Life 2 Spawn Times by Category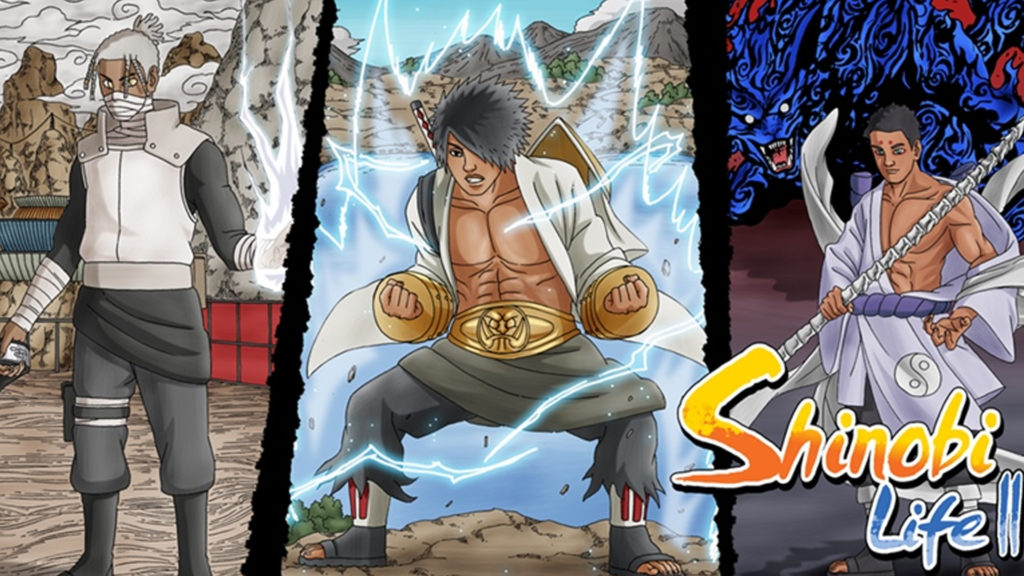 Roblox's Shinobi Life 2 allows you to explore new worlds, unlock powerful weapons, and put your skills to the test in an arena battle. If you're looking to become the most powerful character, it helps to know when specific items spawn. Down below, we list out all the Shinobi Life 2 spawn times broken out by category, including weapons, Jutsu, companions, and modes. You'll also find a section for the Halloween event, and we'll keep the section up to date for any new events.
All spawn times listen below are in Eastern Standard Time (New York). You will notice each item is specific to a region, and some regions have a level requirement. Considering the game spawns things twice a day, you can assume the time is the same in the morning and night. If you are looking for something specific, refer to the chart to see when you are most likely to get it.
Roblox Shinobi Life 2 Spawn Times
Here's a breakdown of item spawn times broken out by location, rarity, and category.
| | | | | |
| --- | --- | --- | --- | --- |
| Item | Spawn Time (EST) | Location | Rarity | Category |
| Acrobat Style | 9:15 | Cloud | 6.67% | Weapon |
| Blossom Spear | 1:30 | Training | 14.29% | Taijutsu |
| Chakra Kunai | 2:45 | Leaf | 20.00% | Weapon |
| Chakra Rod Toss | 1:25 | Rain | 6.25% | Throwable |
| Chakra Rods | 6:20 | Rain | 4.00% | Weapon |
| Chomei Jin | 7:10 | Sand | 6.67% | Mode |
| Cleaver Sword | 7:25 | Cloud | 5.00% | Weapon |
| Cloak of Lightning | 7:35 | Cloud | 4.00% | Mode |
| Cursed Seal of Heaven | 2:15 | Forest | 6.67% | Mode |
| Darui | 10:30 | Cloud | 6.25% | Companion |
| Deidara | 4:25 | Sand | 8.33% | Companion |
| Demon Hunter | 2:45 | Mist | 12.50% | Mode |
| Demon Substitution | 2:45 | Forest | 16.67% | Jutsu |
| Demon Toss | 2:40 | Mist | 8.33% | Throwable |
| Dual Raikiri | 2:45 | Forest | 4.00% | Jutsu |
| Dual-Bladed Scythe | 9:45 | Mist | 50.00% | Weapon |
| Eight Inner Gates | 3:30 | Leaf | 7.14% | Mode |
| Executioner Blade | 8:40 | Mist | 5.00% | Weapon |
| Gaiden Kusanagi | 5:10 | Leaf | 3.33% | Weapon |
| Gaiden Kusanagi v2 | 3:25 | Training | 1.67% | Weapon |
| Garian Blade | 10:25 | Rock | 16.67% | Weapon |
| Giant Folding Fan | 6:25 | Sand | 50.00% | Weapon |
| Grass Kusanagi | 11:20 | Akat | 6.25% | Weapon |
| Gunbai | 12:00 | Akat | 3.33% | Weapon |
| Gyuki Jin | 8:25 | Cloud | 4.00% | Mode |
| Hashirama Blade | 9:40 | Rock | 7.14% | Weapon |
| Hiramekarei | 8:55 | Mist | 12.50% | Weapon |
| Hundred Seals | 2:45 | Training | 6.25% | Mode |
| Isobu Jin | 9:45 | Mist | 8.33% | Mode |
| Itachi | 7:15 | Forest | 3.33% | Companion |
| Kabutowari | 9:10 | Mist | 16.67% | Weapon |
| Kiba Blades | 9:20 | Mist | 16.67% | Weapon |
| Kokou Jin | 11:45 | Rock | 7.14% | Mode |
| Konan | 4:40 | Rain | 6.25% | Companion |
| Kunai Blade | 6:40 | Sand | 25.00% | Weapon |
| Kurama Jin | 6:10 | Leaf | 2.50% | Mode |
| Lightning Style: Raikiri Blade | 3:55 | Leaf | 8.33% | Jutsu |
| Matatabi Jin | 8:10 | Cloud | 5.00% | Mode |
| Mifune | 7:45 | Cloud | 16.67% | Weapon |
| Multi-Shadow Clone Jutsu | 12:25 | Leaf | 8.33% | Jutsu |
| Namikaze: Rasengan | 4:15 | Leaf | 6.25% | Jutsu |
| Nuibari | 9:30 | Mist | 10.00% | Weapon |
| Omoi Blade | 7:55 | Cloud | 12.50% | Weapon |
| Pain | 9:45 | Rain | 5.00% | Companion |
| Peekaboo Jutsu | 11:20 | Training | 1.45% | Jutsu |
| Raijin Kunai | 3:10 | Leaf | 6.67% | Weapon |
| Rasen-Shuriken – Toss | 2:45 | Cloud | 7.14% | Jutsu |
| Rasen-Shuriken Rush | 2:45 | Leaf | 10.00% | Jutsu |
| Reaper Death Seal | 8:25 | Forest | 1.43% | Jutsu |
| Saiken Jin | 10:10 | Mist | 7.14% | Mode |
| Samehada | 1:10 | Akat | 8.33% | Weapon |
| Savage Blade | 11:25 | Rock | 25.00% | Weapon |
| Senju Raijin | 6:15 | Leaf | 11.11% | Weapon |
| Seven Heavenly Breaths | 6:45 | Sand | 9.09% | Mode |
| Shadow Clone: Barrage | 4:40 | Leaf | 7.69% | Jutsu |
| Shibuki | 12:10 | Mist | 6.67% | Weapon |
| Shippuden Kusanagi | 5:25 | Rock | 7.14% | Weapon |
| Shisui Tanto | 5:45 | Forest | 6.67% | Weapon |
| Shukaku Jin | 6:50 | Sand | 5.00% | Mode |
| Slug Sage | 5:20 | Rock | 2.50% | Mode |
| Snake Sage | 2:35 | Rock | 2.00% | Mode |
| Son Goku Jin | 11:30 | Rock | 8.33% | Mode |
| Super Odama Rasengan | 2:45 | Forest | 6.25% | Jutsu |
| Sword of Thunder | 5:50 | Sand | 8.33% | Weapon |
| Thousand Years | 1:50 | Training | 5.00% | Taijutsu |
| Toad Sage | 2:45 | Leaf | 4.00% | Mode |
| Triple Bladed Scythe | 12:40 | Akatsuki | 12.50% | Weapon |
| Two Bladed Scythe | 11:40 | Rock | 50.00% | Weapon |
| Vanishing Rasengan | 4:25 | Forest | 2.86% | Jutsu |
| White Fang Tanto | 2:20 | Training | 20.00% | Weapon |
| Wind Style: Odama Rasengan | 1:30 | Training | 12.50% | Jutsu |
Shinobi Life 2 Halloween Event Spawn Times
Here's a list of Shinobi Life 2 Halloween Event spawn times:
| | | | | |
| --- | --- | --- | --- | --- |
| Item | Time (EST) | Location | Rarity | Category |
| Bat Shuriken | 3:20 | Rain Village | 2.00% | Throwable |
| Clown Trap Jutsu | 12:25 | Cloud | 1.81% | Jutsu |
| Scarecrow Death Seal | 10:35 | Sand Village | 1.25% | Jutsu |
| Star Platinum Jutsu | 8:20 | Sand Village | 1.67% | Mode |
| Talk No Genjutsu | 5:35 | Rain Village | 2.00% | Jutsu |