Roblox Buddy Champions Codes (January 2022)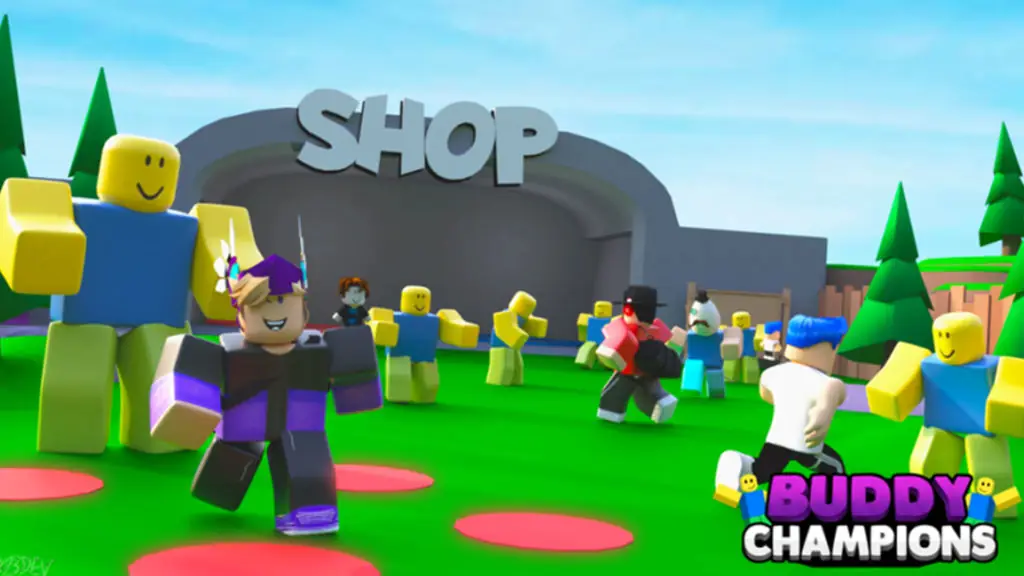 Buddy Champions is an experience developed by Impulsive Games for the Roblox platform. Players can destroy noobs and other enemies to collect coins and gems and purchase and hatch new pets. Collect the best pets in the game and explore new worlds. Use our Buddy Champions codes to get free in-game pets, boosts, currency, and more!
The Buddy Champions codes are a free and easy way to earn in-game rewards. New codes release when the game updates or hits new milestones. Bookmark this page and check back daily if you always want to have the latest working codes!
All Buddy Champions codes
thx1klikes – Redeem code for 1kLikesHearth Pet (New)
THX100kVISITS – Redeem code for 100K Heart Pet (New)
SUP3RYTC0D3 – Redeem code for YoutuberCup Pet
100LIKES – Redeem code for 1500 Diamonds
fernandaagames – Redeem code for FernandaaGamesYT Pet
bianobetero – Redeem code for BianoBetero Pet
dudubetero – Redeem code for DuduBetero Pet
jeeffblox – Redeem code for JeeffBlox Pet
roblerom – Redeem code for Roblerom Pet
russo – Redeem code for RussoTalks Pet
stailerblox – Redeem code for StailerBlox Pet
techgameer – Redeem code for TechGameer Pet
Buddy Champions FAQ
How do I enter codes for Buddy Champions on Roblox?
To enter codes in Buddy Champions, launch the game and tap on the Twitter icon on the left-hand side of the screen. Enter any working code in the box, and press the enter key or tap on the redeem button. Your in-game pet will show up in your inventory, and currency will get added to your balance. Make sure you do not put any extra spaces after the code to ensure it works properly.
Where can I get more Buddy Champions codes?
You can follow the developer yRodrigo on Twitter and join the Impulsive Games Discord server to get more Buddy Champions codes. The developers post new codes there as well as updates and news about the game. You can also bookmark this page and check back daily for new updates!
Game Description
✨Welcome to Buddy Champions!✨

👍 CODE AT 100 LIKES!💖

❗ Shutdown = Update

🔔 Follow for game updates! 🔔

🏆Update Logs🏆

🥏-Release

🚀Join in Impulsive games for an in-game reward:🚀

🐈+1 Pet Equip
Explore other experiences on our Roblox game codes page to find your favorites. Check out our Roblox promo codes page for new outfits and other freebies for your in-game avatar.