Roblox Airport Tycoon Codes (January 2022)
Use the latest Roblox Airport Tycoon codes list to redeem free in-game cash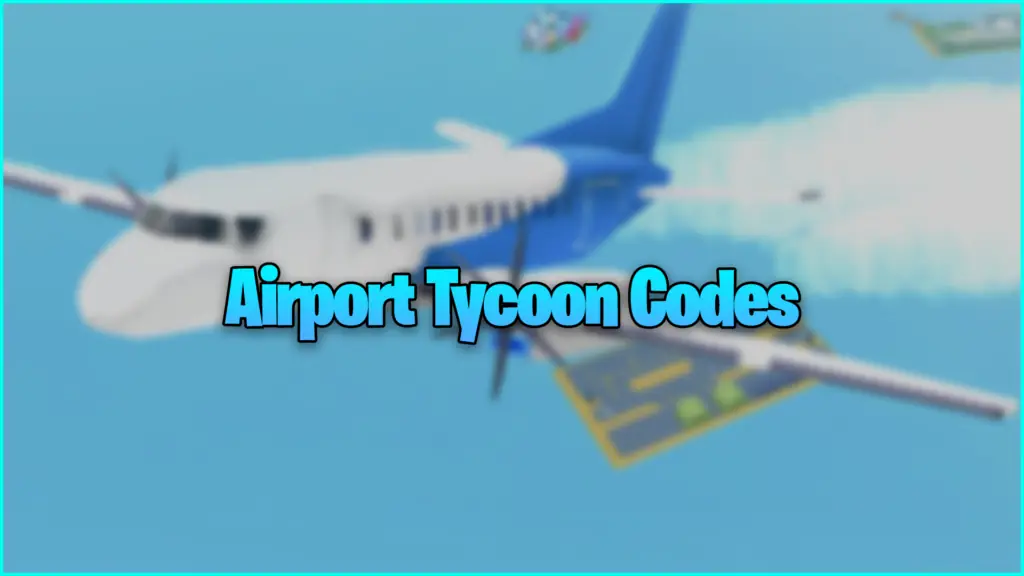 Airport Tycoon is an airport building simulation game developed by Fat Whale Games on the Roblox platform. Players can build the most extensive and most impressive airport possible to make money. Players can also buy airplanes and yachts to explore nearby islands. Purchase various upgrades like docks, boardwalks, and Ferris Wheels to bring in some extra money. Building an airport isn't cheap, though, so you might want to use some of our Airport Tycoon codes to get free in-game cash.
Using Airport Tycoon codes for free cash is a great way to earn in-game money to extend your airport with the necessary upgrades and necessities. The bigger your airport is and the more utilities and amenities you have, the more money you can make, which will help you buy yachts and airplanes. You can redeem all of the codes below for over one million in-game dollars. Bookmark this page and check back often for updates, as we always have the latest active and working codes!
All Airport Tycoon Codes
Latest Working Airport Tycoon Codes
MILLION: 1,000,000 Cash.
NEWYEAR: 200,000 Cash.
XMAS: 300,000 Cash.
MILLION: 1,000,000 Cash.
BONUS: 200,000 Cash.
365KCASH: 365,000 Cash.
355KFREE: 355,000 Cash.
340KCASH: 340,000 Cash.
330KLIKES: 200,000 Cash.
HOTEL: 200,000 Cash.
320KLIKES: 320,000 Cash.
ATDISCORD: 50,000 Cash.
JUNE: 300,000 Cash.
CASHPASS: 222,200 Cash.
WHALETUBE: 100,000 Cash.
BLIMP: 200,000 Cash.
200MIL: 200,000 Cash.
BLOXYCOLA: 100,000 Cash.
CHIP: 10,000 Cash.
CLIFFHANGER: 100,000 Cash.
FIREBALL: 30,000 Cash.
FREEMOOLAH: 40,000 Cash.
INSTA: 50,000 Cash.
MEGAWHALE: 40,000 Cash.
OSCAR: 123,456 Cash.
ROCKET: 50,000 Cash.
Expired codes
2021: 202,100 Cash.
UPDATE8: 200,000 Cash.
SUSHI: 20,000 Cash.
MERRYXMAS: 100,000 Cash.
HALLOW: 66,666 Cash.
BLUEWHALE: 40,000 Cash.
UPDATE5: 50,000 Cash.
TREAT: 33,333 Cash.
50MIL: 50,000 Cash.
Airport Tycoon FAQ
How to redeem codes for Airport Tycoon?
To redeem codes for Airport Tycoon, you should first launch the game from the Roblox website. Find the blue Twitter icon in-game on the left side of the screen. Enter a code and then tap on the redeem button to claim your reward.
How do I get more Airport Tycoon codes?
To get more codes for Airport Tycoon, you can follow the official Fat Whale Games account developer on Twitter. You can also bookmark this page and check back regularly for new updates.
Game Description
Airport Tycoon is totally revamped as of July 31, 2021. The new update includes:
Much bigger and revamped airport.
All-new Boardwalk and Ferris Wheel.
Revamped Tokyo, Pirate Island, and Air Force Base.
Two new aircraft: Blimp (largest) and Biplane (aerobatic).
Many performance improvements.
You can buy many new things for your airport to make money, like more baggage conveyors and lots of droppers and other upgrades. Hop into your car and explore your entire airport to see what else is new.
Explore other experiences on our Roblox game codes page to find your favorites. Check out our Roblox promo codes page for new outfits and other freebies for your in-game avatar.