Riot Launches Ruined King: A League of Legends Story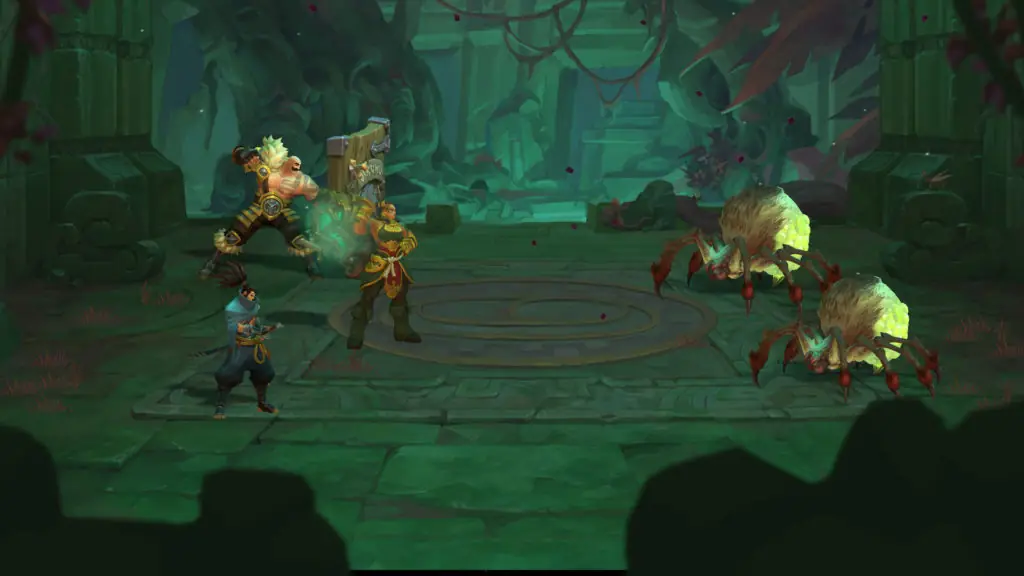 Riot has been no stranger to franchising League of Legends over the years. It's certainly the only property I can think of that has its own virtual K-pop group. But while League has branched out in many different and ambitious directions, it's surprisingly done very little in terms of other games, with the only example being the card game Legends of Runeterra. That has officially changed as of today, however, with Riot's launch of Ruined King: A League of Legends Story.
Originally announced in October of last year during a League of Legends anniversary event, Ruined King was supposed to come out near the beginning of 2021 but was delayed for unspecified reasons. Since then, it had simply been sitting quietly on the back burner, but in a surprise shadow-release, the game popped up on digital storefronts just today, releasing alongside another spin-off game, Hextech Mayhem: A League of Legends Story.
Riot Launches Ruined King: A League of Legends Story
In Ruined King, you can assemble a team of classic League champions and take them on a quest through the salty city of Bilgewater and into the mysterious Shadow Isles. Ruined King is an old-school turn-based RPG developed by Airship Syndicate with Riot's blessing. Airship Syndicate previously developed Battle Chasers: Nightwar and Darksiders Genesis, and if you've played the former game, the gameplay of Ruined King will likely feel familiar to you. They've also got comic book artist Joe Madureira on board, who created the Battle Chasers and Darksiders comic series.
Ruined King: A League of Legends Story is available now on PlayStation 4, Xbox One, Nintendo Switch, and PC via Steam, the Epic Games Store, and GoG for $29.99.