League of Legends URF Tier List (August 2022)
LOL URF has us geeking out!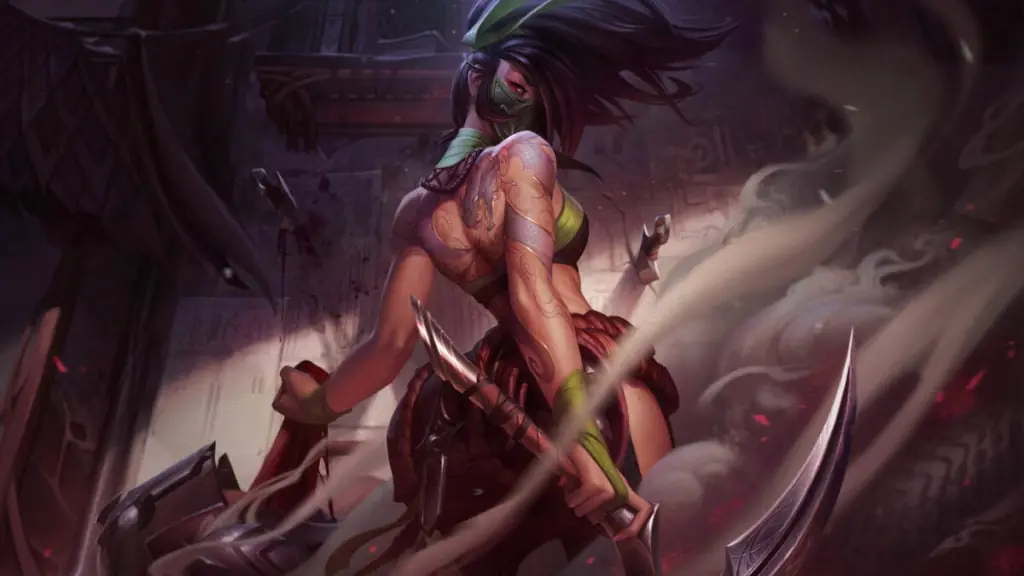 Here is your League of Legends URF tier list. With the release of Arcane last year, League of Legends has only gotten bigger and better. And LOL URF is the embodiment of that. Starting life as an April Fool's prank back in 2014 and evolving into a real thing. The internet is magic like that. What sets URF apart from other League games is lack of mana restrictions and highly-reduced abilities' cooldown. What that means in layman's terms is, you can spam your specials, yo!
But the mode has become one of the most popular at tournaments, so developers just embraced it and it took on a life of its own. But a couple other things worth noting about URF is it's only available for a limited time. Keep in mind, this tier list is in tandem with the most recent patch 11.19. update.
League of Legends URF Tier List for August 2022
S Tier
The S-tie rankings speak for themselves with only a glance. These are the best champions, hands down. Good at everything.
Zed
Yuumi
Shaco
Fizz
Master Yi
Nami
Malphite
Sona
Kayle
Vex
Hecarim
Morgana
Wukong
Annie
Luz
Ezreal
Singed
Kai'Sa
Seraphine
Syndra
Ahri
Lulu
Sylas
Graves
Nocturne
Lucian
Twitch
Trundle
Soraka
Lee Sin
Orianna
Shyvana
Volibear
Fiora
Kog'Maw
Teemo
Malhazar
Ekko
Sivir
Related: How To Appear Invisible to Others While Playing LOL
A Tier
These champions just missed out on S tier for a myriad of reasons. Great champions, but not quite perfect.
Maokai
Tristana
Vi
Janna
Veigar
Jinx
Jax
Zyra
Shen
LeBlance
Nasus
Xin Zhao
Vel'Koz
Rengar
Tryndamere
Karma
Jhin
Heimerdinger
Lissadndra
Xayah
Ziggs
Skarner
Viktor
Caitlyn
Zilean
Cassiopeia
Lillia
Samira
Blitzcrank
Jarvan IV
Diana
Miss Fortune
Warwick
Talon
Kha'Zix
Corki
Leona
Zac
Pyke
B Tier
Above average in some aspects, but not great alternatives.
Aurelion Sol
Vayne
Ashe
Nautilus
Twisted Fate
Rakan
Rell
Kennen
Ivern
Kayn
Xertah
Gragas
Karthus
Swain
Zoe
Neeko
Galio
Riven
Akshan
Nidalee
Pantheon
Jayce
Taric
Rumble
Camille
Illaoi
Garen
Dr. Mundo
Yorick
Cho'Gath
Gangplanl
Vladimir
Ryze
Amumu
Tahm Kench
Brand
Kindred
C Tier
These champions are only useful in very certain and specific scenarios.
Aatrox
Katarina
Sejuani
Varus
Poppy
Rammus
Renekton
Draven
Azir
Kassadin
Qiyana
Evelynn
Alistar
Sett
Bard
Urgot
Taliyah
Darius
Yone
Elise
Ornn
Olaf
Yasuo
D Tier
These champs are not worth your time. worst of the worst for LOL URF.
Braum
Udyr
Anivia
Fiddlesticks
Gnar
Quinn
Mordekaiser
Rek'Sai
Kalista
Nunu
Aphelios
Gwn
Thresh
Akali
Viego
Sion
It's updated like URF mode that show why League of Legends is one of the biggest games in the world. But remember, LOL URF is not going to be around forever, so enjoy it while you can. Using the above tier list will surely help you maximize your fun.
Thank us later.