Riot announces new LCS Watch Party Program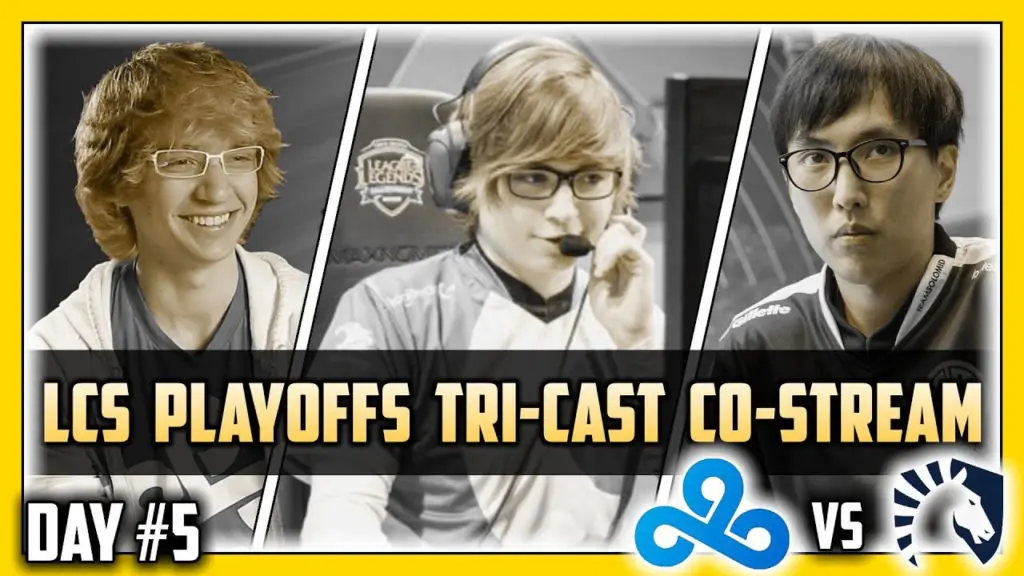 Riot Games has announced a new LCS Watch Party Program, which is aimed to centralize and filter applicants who will be able to stream the LCS on their personal streaming channels. This change has been implemented to consolidate information regarding viewership and to ensure a minimum level of professionalism. The initial pool of certified co-streamers are
Nick "LS" De Cesare
Yiliang "Doublelift" Peng
Zachary "Sneaky" Scuderi
William "Meteos" Hartman
Christian "IWDominate" Rivera
Moe Yassuo" Abdalrhman
FlyQuest's Official Spanish Channel
Before this new program, anybody who was inducted into the League Partner Program was granted permission to co-stream. The new approved persons are all high profile channels with large amounts of subscribers, viewers, and fame, causing concern for those channels that are not as successful.
In addition, those approved for the Watch Party Program must not have conflicting sponsors with Riot Games, which includes any sponsors that include drugs, liquor, pornography, or gambling. This guideline is also drawing attention, as Riot Games currently has a sponsorship with the alcoholic sponsor Budlight.
Whether this new format for third party LCS streaming will be successful is not the question – many of these celebrities already commentate on games and draw tens of thousands of viewers every week. What remains to be seen is if this will allow Riot to draw in potential new viewers, elevate the online viewing experience of its games, and accomplish all of these goals without losing their fanbase.