Rebirth Champions codes – pets and potions (December 2021)
Use these Rebirth Champions codes to get the latest freebies like exclusive pets, potions, boosts, and more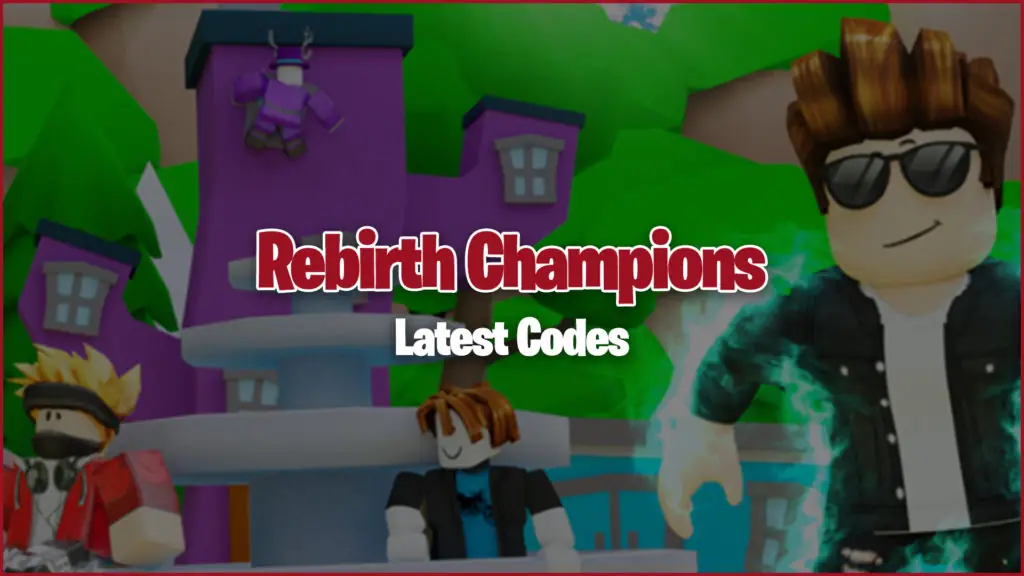 Rebirth Champions is an experience developed by Powerful Studio for the Roblox metaverse. In this game, players must generate as many clicks as possible to earn Clicks, a sort of in-game currency. Use your Clicks to spawn unique eggs, unlock powerful pets, and explore new worlds. You can use these Rebirth Champions codes to help you get started with exclusive pets and potions.
Rebirth Champions codes are a free and easy way to earn some extra in-game items. The developers release new codes often, and existing codes expire, so act fast to take advantage of the freebies. Bookmark this page and check back often for updates.
Rebirth Champions codes
RUSSO – Redeem code for free Russo Pet
10M – Redeem code for a free x10 Clicks Potion
5KLIKES – Redeem code for a free x10 Clicks Potion
ROKSEK – Redeem code for a free RoksPet
TEDY – Redeem code for a free Tedy Pet
ROTIX – Redeem code for a free Rotix Pet
ROBLEROM – Redeem code for a free Roblerom Pet
Get more codes for your favorite games through our Roblox game codes list.
How to redeem Rebirth Champions codes
To redeem Rebirth Champions codes, follow these steps:
Launch Rebirth Champions.
Tap on the Twitter icon on the left side of the screen.
Enter a working code into the code redemption box.
Tap on the Redeem button.
Enjoy free in-game rewards.
The process to redeem codes is simple. Launch the game and tap on the Twitter icon, and then enter your code into the box. You can copy and paste codes directly from our list for convenience or type them in by hand. Make sure to check for typos and avoid putting an extra space after each code. Free pets and items will go directly to your backpack.
How to get more codes for Rebirth Champions
You can follow the developers on Twitter and join the official Powerful Studio Community Discord server to get game updates and announcements. We round up codes from all over the internet and bring them to you in our convenient code wiki. Stay tuned and check back regularly for updates.
Rebirth Champions Game Description
♻️ Welcome to Rebirth Champions! ♻️
☝️ Click to gain Clicks!
🥚 Open Eggs to unlock Pets!
♻️ Rebirth to get more Clicks!
🌌 Unlock new worlds!
🏃‍♂️ Buy upgrades!
📊 Try to be #1 on leaderboards!
Explore other experiences on our Roblox game codes page to find your favorites. Check out our Roblox promo codes page for new outfits and other freebies for your in-game avatar.