One Punch Simulator Codes (September 2022)
This Roblox One Punch Simulator codes list has all the OP codes that you can use to redeem for boosts, pets, stats and more.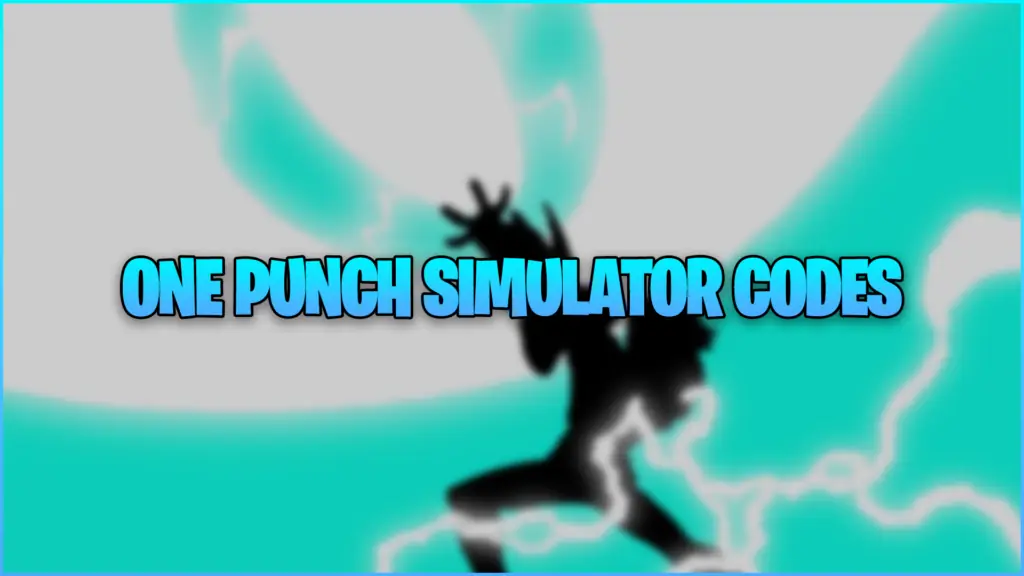 One Punch Simulator is an experience developed by TheInsaneStudio for the Roblox metaverse platform. One Punch Simulator is a clicking style game where you click to increase your power and speed. As you grow stronger, you unlock new zones, find powerful pets and earn rebirths that make even you stronger. You can also jump into arena events and test your skills against other players.
You can use this One Punch Simulator codes list to redeem all the latest available freebies. We have the most up-to-date list of new working codes around. Find out how to redeem codes in One Punch Simulator under the list section below. Bookmark this page by pressing CTRL+D on your keyboard, and check back frequently for updates.
For more freebies, check our Blox Fruits codes, Pet Simulator X codes, and Anime Fighters Simulator codes pages!
One Punch Simulator Codes List
We have the complete list of codes for One Punch Simulator below. You can redeem these codes for tons of different rewards. You can earn pets, boosts, powerups. and much more. Codes expire quickly, so make sure to use them when you see them active, or else you might miss out!
Latest Working One Punch Simulator Codes
Update1.2 - Divine Pet
Tokens1.2 - 200 Tokens
Halloween2021 - +1 Rebirth
TraiingPetHW - Halloween Pet
FreeGems - 25,000 Gems
LunarUpdate - 500,000 Power
LunarTraining - 5x Power Boost for 20 Minutes
Speed - 1000 Speed
Fast - 2000 Speed
FreeBoosts - 7 Minute 2x Speed, Power Boosts
FreeSkulls - Free Skulls
Remake - 100,000 Power
Expired Codes
x2PowerBoost - Power Boost
x2SpeedBoost - Speed Boost
FreeBoosts5x - Power Boost
FreeBoosts2x - Speed Boost
Free2xPowerBoost - Power Boost
How to redeem codes in One Punch Simulator
Here is how to redeem codes in Roblox One Punch Simulator:
Launch Roblox One Punch Simulator on your device.
Tap on the Menu icon on the left.
Tap the Codes button on the right.
Enter a working code into the code redemption box.
Press the Redeem button to redeem the code.
Enjoy your free in-game rewards.
How to get more codes for One Punch Simulator
To get more codes, you can follow the official Roblox game page for updates and announcements. You can also join the official One Punch Simulator Community Discord server to chat, get updates and announcements, and more. Alternatively, follow our code wiki to get all of the new updates and freebies. Remember to check back often!
These are all the known codes listed for Roblox One Punch Simulator. As soon as new ones release, we will add them to our list, so remember to keep us bookmarked and check back soon!
Explore other experiences on our Roblox game codes page to find your favorites. Check out our Roblox promo codes page for new outfits and other freebies for your in-game avatar.