New World Logging Leveling Guide (0-200)
Learn how to become the best Lumberjack in Aeternum with our New World Logging leveling guide, the quickest way to go from level 0-200.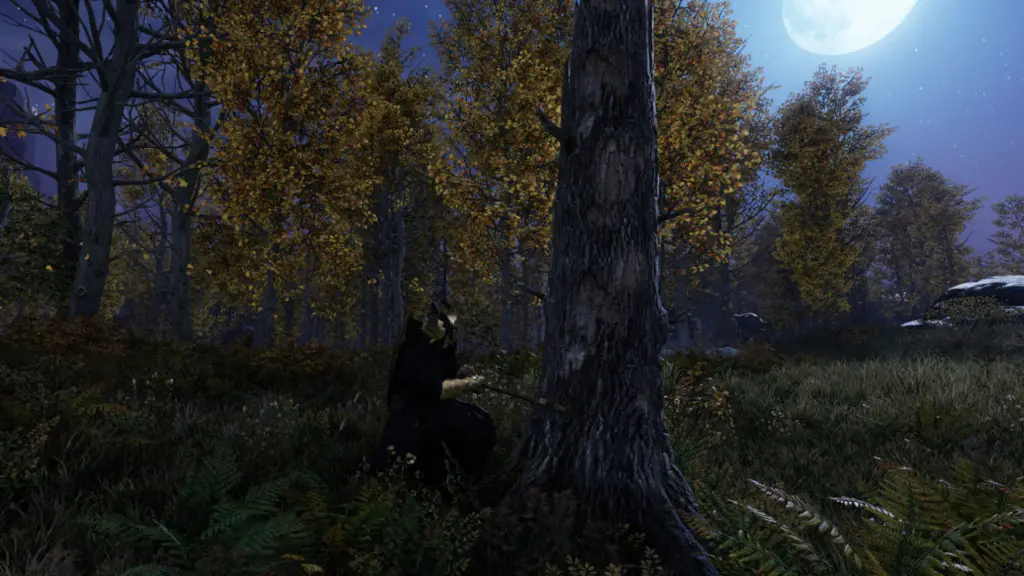 Logging is one of the more difficult gathering skills to max out in New World, as chopping down trees is undoubtedly time-consuming. You can ensure you make the journey as quick and painless as possible, though, with our New World Logging leveling guide, which will show you how to get from Logging level 0-200 efficiently. We'll show you a few routes you can use and explain the best process for going above and beyond logging level 100.
Refer to the two sections below for instructions on how to go from logging levels 0-100 and 100-200. Be sure also to check out our tips section for information about which gear and stats you can use to make the grind more efficient.
Check out our New World Crafting and Gathering wiki for more leveling guides and resource locations.
New World Logging Leveling Guide (0-200)
Logging Level 0-100
There's no easy way to go from Logging level 0-100, outside of chopping down a ton of trees. However, if you focus on one type of tree, you can maximize the leveling process. Look out for the trees that are clumped together in bunches of four. For some reason, these trees give double the experience as opposed to single standalone trees. Also, you won't have to waste time walking to get to the next one.
At Logging level 0-15, you will gain one tree per level. From Logging level 15-30, you're looking at two trees per level. The number of trees per level will go up as you continue gaining levels.
When you reach Logging level 50, you unlock the ability to chop Mature Trees. The tree clusters still grant very good experience, 144 XP compared to 166 XP for Mature Trees. Therefore, you have the option and should just more or less chop down everything in sight. I recommend staying in Everfall and working on Logging just outside the town to the east. Here is a good route that includes the aforementioned clumped trees:
Try to prioritize having high-capacity bags. The more space you have, the less running back and forth you'll have to do, which means quicker Logging leveling. When your inventory is full, head back to town and go to a Woodshop to make Lumber. Throw it on the auction house for some money-making, as you'll probably run out of storage space in town if you want to store it all.
Logging Level 100-200
After you reach Logging level 200, you'll unlock the ability to chop Wyrdwood trees. The problem is that Wyrdwood trees are pretty rare and usually only come in clumps of six or so trees. However, you won't need to worry about that because the best method to level logging from 100-200 is actually by killing things!
Here's how to level logging quickly from level 100-200 in New World:
Travel to Alchemist's Shrine in southeast Brightwood
Go towards Bronzegrove, and look for Bronzegrove Terrawolf
Slay Bronzegrove Terrawolf and chop up their bodies
The Bronzegrove Terrawolf mobs found in southeast Brightwood are made of wood, so that means you can chop them up after killing them. They require a Logging skill of 100 and grant over 800 Logging experience for every successful harvest. You'll acquire Life Quintessence and Wyrdwood for each kill. The nice thing about this method is you likely won't run into any competition or have to worry about trees respawning.
You can also employ the same exact method with the Dryad Wolf mobs in Edengrove. They are the same deal; you can kill them and chop their corpses for about 800 Logging experience, Life Quintessence, and Wyrdwood.
In the case that you prefer to farm actual Wyrdwood trees for whatever reason, here's where to find them on the map, along with some other locations:
Wyrdwood trees and Terrawolf in Brightwood
Dryad Wolf in Edengrove
Wyrdwood trees in Windsward
Wyrdwood trees in Everfall
You can follow these routes all the way to level 200.
Constitution and Logging
Constitution, like Strength, is one of the two attributes that give you bonuses for gathering skills. With 300 points in Constitution, you have a 25% chance to chop down a tree in a single swing. If you don't mind spending some Azoth, you could respec to pure Consitution for purposes of leveling Logging.
When you have 300 Constitution, a good thing to do is begin chopping a tree, jump after each swing, and repeat. By doing this, you will always try and proc the 25% chance to chop down the tree in one hit. It makes the Logging leveling process go much quicker.
Logging axes and perks
As you level your character, you'll be able to equip better and better logging axes. Each subsequent tier provides faster harvesting speed, which translates to you being able to chop down trees more quickly.
Flint Logging Axe – Level 1
Iron Logging Axe – Level 5
Steel Logging Axe – Level 20
Starmetal Logging Axe – Level 40
Orichalcum Loggin Axe – Level 60
The best perks to look for on Logging axes in New World are:
Lumberjack's Discipline – Gain 3-9.4% more Logging experience.
Azoth Extraction – 30-48% chance of getting 1 Azoth after finishing gathering.
Logging Luck – While Logging, 2-9.3% chance at finding rare items.
These are the best three perks to focus on for your Logging Axe, with the most important being Lumberjack's Discipline. That particular perk allows you to level your skill quicker, which is the entire goal of this guide. Next, try to pick up Azoth Extraction to cover the costs of fast traveling back and forth. Finally, you can grab Logging Luck for a better chance at rare raw materials. Head to the trading post, and find the best axe you can for your level. Alternatively, you can make one for yourself at a Workshop if your engineering skills are up to par.
Food to increase Logging luck
There is one primary food you can eat while leveling your Logging skill:
Roasted Cabbage

1 Cabbage
1 Cooking Oil
1 Dill
Increases your Luck when logging by 1,000 points for 20 minutes. Your health slowly recovers while under these effects. Eating Roasted Cabbage will basically increase your odds of finding rare resources like sap from trees.
For more leveling guides and related content, check out our website's New World section!