NBA 2K23: Top 5 Best Centers in MyTeam
Lock up the middle of the paint with one of the following NBA centers!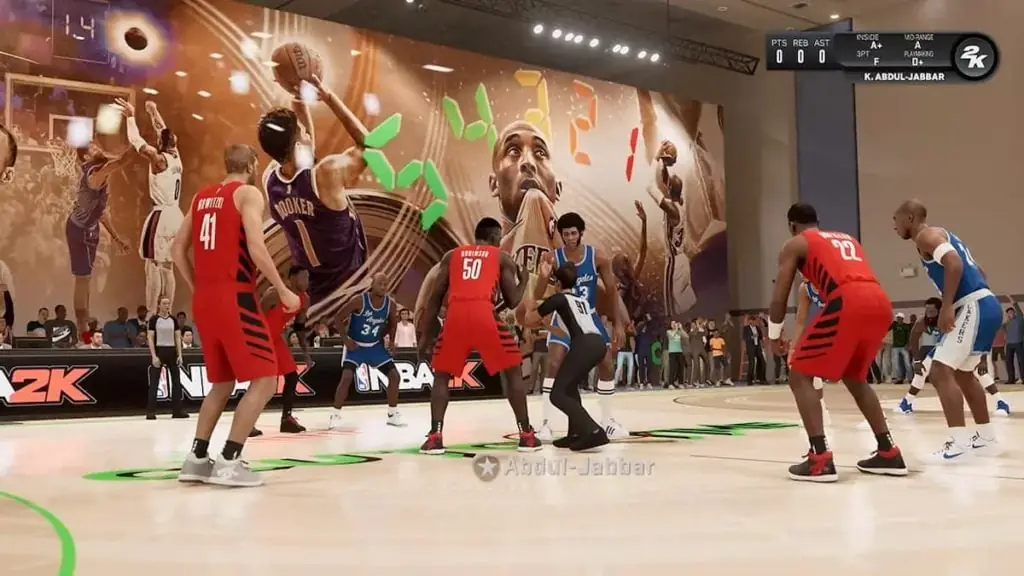 With how high-powered modern NBA offenses are, having a dominant interior force that can prevent easy buckets is paramount. Maybe you've reached a point in NBA 2K23 MyTeam where the matches are getting more difficult, and you need a strong center to lock up the middle of the court. Or perhaps you just need a reliable center to complete your already elite starting lineup. Regardless, you should find a solution below.
In this guide, we will explore the top 5 best centers in NBA 2K23 MyTeam.
NBA 2K23: Top 5 Best Centers in MyTeam
Whether you're looking for a massive 7-footer to be the focal point of your offense, or just a strong budget center to complete your lineup. Knowing what your options are and which players to target at the center position is a vital part of managing your MyTeam in NBA 2K23.
Related: NBA 2K23 – Top 5 Best Power Forwards in MyTeam
To give you an idea of who you should target, we've laid out a list below of the top 5 best centers in NBA 2K23 MyTeam from most difficult to easiest to get. This will help to determine how quickly you can obtain these cards, and implement them into your starting lineup.
Pink Diamond Blake Griffin – Despite being widely viewed as a power forward, Blake Griffin's Pink Diamond card is too good to pass up at the center position. With a host of fantastic qualities, Griffin's MyTeam card offers the most balanced style of offense amongst centers. Specifically thanks to his 94 Shot Close, 94 Strength, 97 Vertical 98 Driving Dunk, and 98 Standing Dunk along with his reliable shooting from mid-range. He's a force to be reckoned with on offense and a defender's worst nightmare in transition. Oh, and he also has many Hall of Fame badges on defense as well.
Limitless Rudy Gobert – Gobert has built quite the reputation thanks to his elite rebounding and interior defending, which has resulted in him clinching one of the better MyTeam cards in NBA 2K23. On defense, he carries a 93 Interior Defense, 94 Block, and 95 Hustle, which combined with his massive 7'1″ frame and 7'8″ wingspan makes him nearly unstoppable on this end of the floor. While on offense, he has a 90 Shot IQ and a 95 Standing Dunk, allowing him to take passes and finish consistently underneath the rim. Obviously, he's fairly one-dimensional, but he's a fantastic choice if you need to shore up the defense and a solid pair of hands-on offense.
Trophy Case Arvydas Sabonis – If you want somebody that can bully opponents underneath the rim, then Arvydas Sabonis is your guy. Standing at 7'3″ with a 7'6″ wingspan and weighing 250 pounds, he can battle in the paint with anybody the NBA has to offer. He also has pretty incredible post stats, including a 92 in Post Moves, Post Hook, and Post Fade. However, his greatest feature is his mid and long-range shooting, with a 92 three-point rating and solid shooting stats across the board. He's also one of the best rebounders in the game with a 93 in both Offensive and Defensive Rebounding.
Amethyst Kevin Love – With an even distribution of badges across shooting, finishing, playmaking, and defense/rebounding, Kevin Love offers tremendous value with his Amethyst MyTeam card. In particular, his 92 Post Moves, 92 Post Hook, 92 Post Fade, and 93 Shot Close make him a legitimate threat to score in and around the basket. However, he's also renowned for being one of the best mid-range and three-point shooters in NBA 2K23, making him a true force on offense. As if all this wasn't already enough, he also has a 90 in both Offensive and Defensive Rebounding.
Amethyst Andre Drummond – Lastly we have Andre Drummond, who's the rebounding king in NBA 2K23 and one of the better defensive cards in MyTeam. With a 92 Offensive Rebound, 96 Defensive Rebound, and 95 Strength, rebounding on either end of the court won't be an issue. He also has 90 Shot Close, and a 95 Standing Dunk, making him a prime pick and roll target on offense. While he may not present a ton of value in terms of shooting, he's one of the best rebounders and interior defenders in the game, which is what you want out of a center.
That's everything you need to know about the top 5 best centers in NBA 2K23 MyTeam. If you're interested in more NBA 2K23 content, be sure to check out our guides section here at Gamer Journalist. Where you can find loads of helpful information such as how to become a starter in NBA 2K23 MyCareer.