NBA 2K23 – Top 10 Point Guard Predictions
Here's how we see the top PGs being rated in NBA 2K23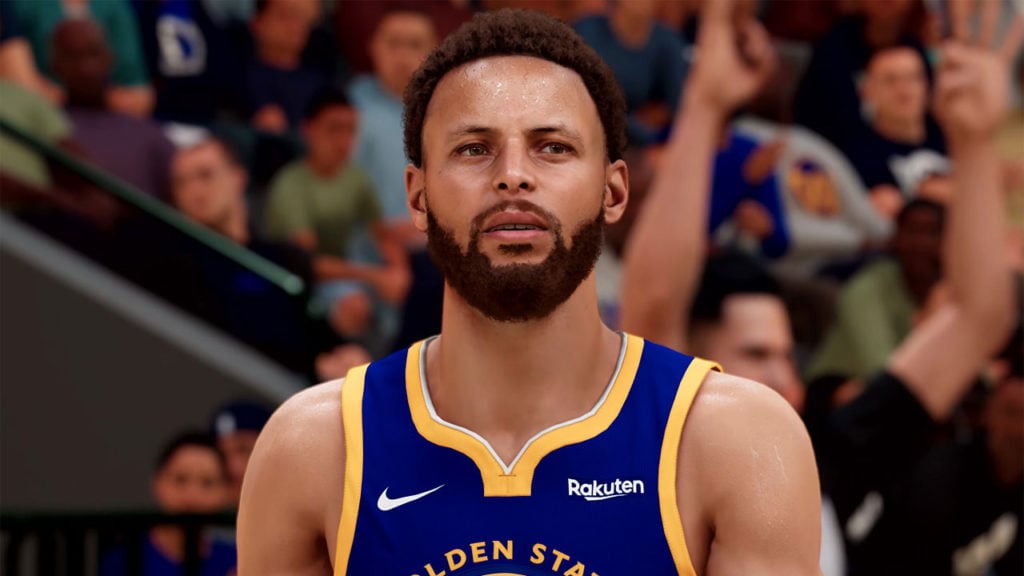 Widely regarded as the 'floor general' and lead facilitator of an NBA team, the point guard is arguably the most important position on the court in NBA 2K23. They're responsible for running the team's offense by controlling the ball, dictating the tempo of the game, and making plays for both themself as well as their teammates.
As a result of the point guard carrying such a large amount of responsibility and with NBA 2K23 player ratings just around the corner. It's time to break down some early predictions for who the top 10 point guards will be in NBA 2K23.
NBA 2K23 – Top 10 Point Guard Predictions
10) LaMelo Ball (Charlotte Hornets) – NBA 2K22 OVR 84
After exploding onto the scene in his rookie year, LaMelo Ball took things to a whole new level last season. Averaging 20.1 points, 6.7 rebounds, 7.6 assists and 1.6 steals per game while shooting 43% from the field, 39% from deep and 87% from the line. All of which are career-highs and was enough for him to make his first-ever NBA All-Star team. In just two short seasons, Ball has already emerged as one of the best players in the league and I suspect his NBA 2K23 rating will reflect this.
Prediction – 86 OVR (+2)
9) Shai Gilgeous-Alexander (Oklahoma City Thunder) – NBA 2K22 OVR 86
Similar to LaMelo Ball, Shai Gilgeous-Alexander is a generational talent putting up elite numbers and one who only appears to be getting better. At just 24 years old, SGA averaged 24.5 points, 5 rebounds, 5.9 assists and 1.3 steals per game on .453/.300/.810 shooting splits last season. Even though he was unable to reel in any accolades, this probably had more to do with the team he was playing on than his performance. Which is why I see his rating only trending upwards in NBA 2K23.
Prediction – 87 OVR (+1)
8) Donovan Mitchell (Utah Jazz) – NBA 2K22 OVR 88
Much like other players on this list, Donovan Mitchell is a young star who's season totals were nearly identical to those of the year prior. In 67 games played, Mitchell averaged 25.9 points, 4.2 rebounds, 5.3 assists and a career-high 1.5 steals per game. He also made his third consecutive All-Star game and is just 25 years old. While he may not have improved his stock as much as others, it certainly didn't drop much either. As a result, he should once again hold one of the better point guard ratings in NBA 2K23.
Prediction – 88 OVR (+0)
7) Kyrie Irving (Brooklyn Nets) – NBA 2K22 OVR 91
Whether you love him or hate him, there's no denying that Kyrie Irving is one of the best talents in the NBA right now. Despite playing in just 29 games, he still averaged career-highs in minutes (37.6) and points (27.4) per game last year. While putting up solid rebounding (4.4), assist (5.8) and steal (1.4) totals. Not to mention efficient shooting numbers from the field (47%), 3PT range (42%) and the free-throw line (92%). His rating might drop down a touch due to his age and lack of availability but he should remain near the top of the list nevertheless.
Prediction – 89 OVR (-1)
6) Chris Paul (Phoenix Suns) – NBA 2K22 OVR 90
It's crazy to imagine that CP3 has been in the NBA for nearly two decades. What's even crazier is that he appears to be showing no signs of slowing down, and is coming off one of his best seasons yet. In 65 games played, Paul led the league in assists per game (10.8) and still managed 14.7 points and 1.9 steals per game with .493/.317/.837 shooting splits. So, it feels safe to assume that his rating will be around the same as it was last year.
Prediction – 90 OVR (+0)
Related: FIFA 23 – Top 10 Predictions for Best Overall Players
5) Trae Young (Atlanta Hawks) – NBA 2K22 OVR 89
Similar to the next player on our list, Trae Young is coming off a fantastic season in which he put up career-highs across the board and cemented himself as one of the future faces of the NBA. In 76 games played, Young put up over 28 points, 3 rebounds and 9 assists per game while hitting a career-high 46% from the field, 38% from three and 90% from the free-throw line. Which was good enough for him to make his second NBA All-Star team and first-ever All-NBA nod as a member of the Third Team.
Prediction – 90 OVR (+1)
4) Ja Morant (Memphis Grizzlies) – NBA 2K22 OVR 85
Nobody raised their stock more last season than Ja Morant, which leads me to believe his NBA 2K23 rating will be much higher than it was in NBA 2K22. Last season, Morant set career highs in points (27.4), rebounds (5.7), steals (1.2), blocks (.04) and minutes (33.1) per game. As well as field goal percentage (49%) and three-point percentage (34%). All of which was enough for him to win Most Improved Player of the Year and and become a member of the All-NBA Second Team. His time as one of the best point guards in the game has finally come.
Prediction – 92 OVR (+7)
3) Damian Lillard (Portland Trail Blazers) – NBA 2K22 OVR 94
Even though Damian Lillard sat out the majority of last season following an abdominal injury that required surgery. He's still in the prime of his career and I find it hard to believe that he won't fully recover from this minor setback. Even in the 29 games he played last season, Lillard still managed over 24 points, 7 assists and 4 rebounds per game on .402/.324/.878 shooting splits. So, I suspect his rating in NBA 2K23 will be fairly similar to the one he had in NBA 2K22.
Prediction – 94 OVR (+0)
2) Luka Doncic (Dallas Mavericks) – NBA 2K22 OVR 94
There's perhaps no player (foreign or otherwise) who's captivated the league over the last few years like Luka Doncic. In four NBA seasons, he's already a three-time All-Star, three-time All-NBA First Team recipient, and was the Rookie of the Year in 2019. He also appears to only be getting better. Averaging better than 28 points, 9 rebounds and 8 assists per game last year while hitting over 45% of his shots from the field and 35% from deep. There's no way his rating is any lower than it was last year.
Prediction – 95 OVR (+1)
1) Steph Curry (Golden State Warriors) – NBA 2K22 OVR 96
Despite averaging fewer points and rebounds per game in 2022 compared to 2021, Steph Curry proved his dominance in the NBA Playoffs. Averaging over 27 points, 5 rebounds and 5 assists per game on route to his fourth NBA championship and first-ever NBA Finals MVP. Cementing himself as the best player in basketball. As a result, I expect he'll receive a slight boost in ratings when NBA 2K23 launches.
Prediction – 98 OVR (+2)
That concludes our NBA 2K23 predictions for the top 10 point guards in the game. Before you go, be sure to check out some of our other NBA 2K content here at Gamer Journalist. Like some NBA 2K22 locker codes or our tier list ranking all of the best teams in NBA 2K22.
About the author