NBA 2K23: How to Get Your MyPlayer in MyTeam
Import your created player to MyTeam in a matter of seconds!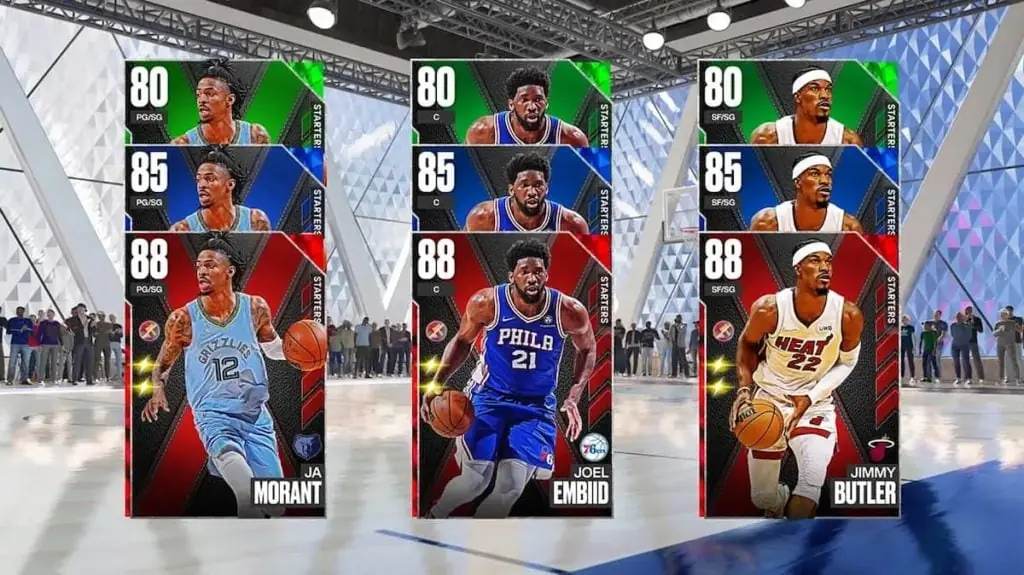 In NBA 2K23, MyTeam and MyCareer are easily the two most popular game modes available. While most of the activities for each mode remain completely separate, there is one feature that allows you to combine the two. As players can now add their MyPlayer to their MyTeam roster in NBA 2K23.
While the process is quite straightforward, it's not well highlighted in the game itself. So, in this guide, we will break down how to get your MyPlayer in MyTeam in NBA 2K23.
NBA 2K23: How to Get Your MyPlayer in MyTeam
In NBA 2K23, it is possible to add your MyPlayer card to your MyTeam roster. That being said, there's little information available as to how to do it. Fortunately, we've laid out a step-by-step plan to input your MyPlayer onto your MyTeam.
Related: How to Get MyTeam Points Fast in NBA 2K23
To get your MyPlayer in MyTeam in NBA 2K23, you will need to;
Start a MyTeam Game – The first thing you need to do is set up a MyTeam game, which will make it much quicker to add your MyPlayer to your MyTeam when the time comes.
Visit Pippa – Log into your MyCareer and head into the Neighborhood (or The City). Upon doing so, you should see an outstanding quest available; to visit Pippa on the Silver Deck. Head over to her location, and she will provide you with several tasks, one of which is visiting key deck areas. Complete each of these tasks to reach the next request.
Head to the MyTeam Theatre – Eventually, Pippa will send you over to the MyTeam theatre. While laying out the details of the quest, she will casually mention that you can create your own MyTeam card for your MyPlayer. Go to the MyTeam theatre and choose from four different poses. Keep in mind that the pose you choose will be featured on your MyTeam card.
Play MyTeam with MyPlayer – After you've selected a pose for your MyTeam card, head into the MyTeam game with your MyPlayer through the MyTeam theatre. This will effectively take you to the MyTeam main menu, where you should find your new MyTeam card. Just go to "Collections", then "Miscellaneous Collections", and your new MyTeam card should appear.
Now that your MyPlayer has its own MyTeam card, you can select your Line-Up and swap one of the players currently in your lineup for your MyPlayer. You can then continue playing MyTeam through the MyTeam theatre or go back to the main menu in NBA 2K23 and select MyTeam from there.
That's everything you need to know about how to get your MyPlayer in MyTeam in NBA 2K23. If you're interested in more NBA 2K23 content, be sure to check out our guides section here at Gamer Journalist. Where you can find loads of helpful information such as how to set realistic game sliders in NBA 2K23 or how to get endorsements in NBA 2K23 MyCareer.