Naraka Bladepoint: How To Get The Awakening Bundle For Free
Score the Awakening Bundle while you can.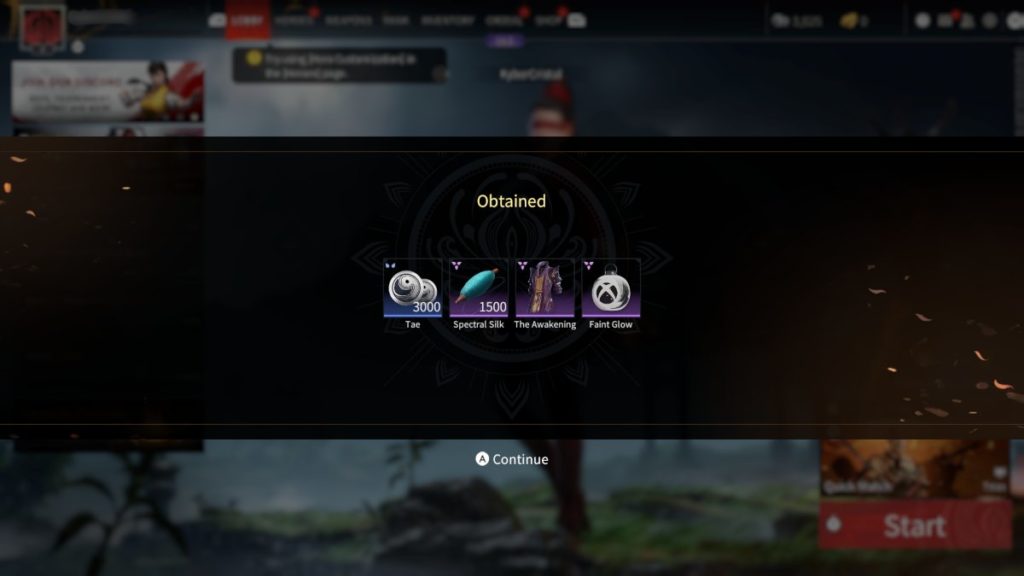 24 Entertainment's Battle Royale hit, Naraka: Bladepoint made its way onto Xbox Series X|S consoles and has made quite a splash. Not only is the game relatively cheap on its own ($19.99), but it's also included for free via Xbox Game Pass to its loyal subscribers. Game Pass players also get access to the Awakening bundle for free, and here's how to claim it.
How To Get The Awakening Bundle For Free
To start off, this is an item that only Game Pass subscribers have access to, and as such, you're going to need to head to your Game Pass perks page in order to locate it. You can do this by either clicking it on the Xbox home screen or by going to it in the Game Pass app where it has its own mini-tab.
From there, you'll locate the bundle titled "Naraka: Bladepoint Awakening Bundle". Upon clicking it, you'll be able to claim it which saves it to your library of perks, and then you'll be directed to the page that allows you to redeem it as you follow the prompts.
The Awakening Bundle includes:
3000 Tae
1500 Spectral Silk
Viper Ning outfit
Faint Glow headwear
Following the prompts allows you to redeem its unique code within the Microsoft Store and grants you access to it. Additionally, if you don't want to redeem its code via your Xbox, you can input the code on a web browser via the Microsoft website. It's important to point out that even if you claim the code for this bundle, you'll still need to redeem it in the Microsoft Store before September 18 in order for you to unlock it in-game or it'll expire.
After successfully redeeming it, you'll be able to access this pack upon booting up Naraka: Bladepoint and heading to the home screen of the game. Once you do that, you're given an announcement that you've unlocked it and then you're free to use these items however you'd like.
That's how to get the Awakening Bundle for free in Naraka: Bladepoint. You just have to be an Xbox Game Pass subscriber and redeem the free code given to you in the perks menu before September 18 to secure your loot.
Related: Best Xbox Series X Games to Play (2022)
About the author