Means to an End Quest Bug in Destiny 2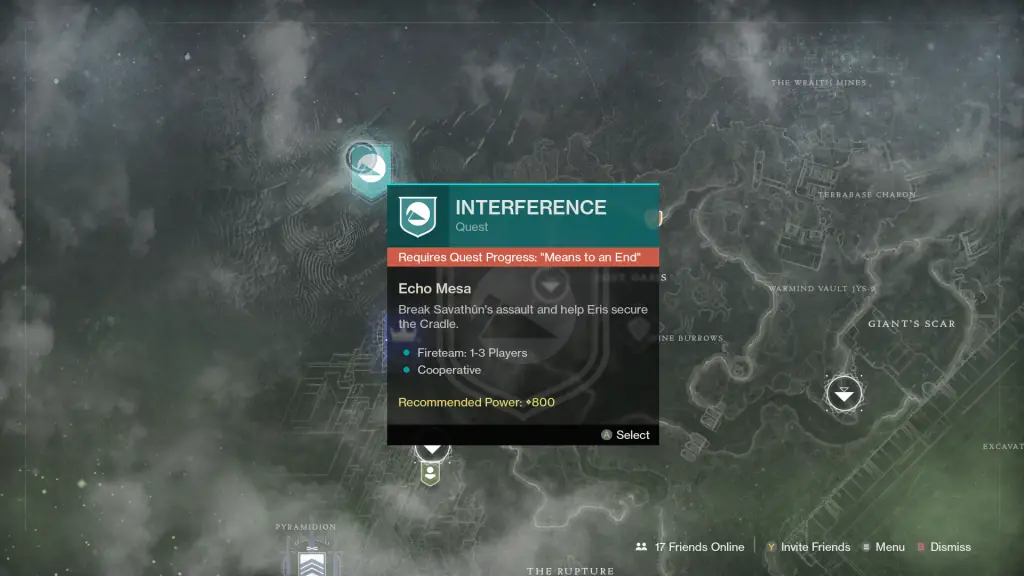 With the new Season of Arrivals in Destiny 2, many players are exploring some new content. It turns out there are some issues with a few of the quests, specifically the Means to and End questline. The Means to an End quest bug in Destiny 2 prevents players from starting the next quest, Interference. Here's how you can fix it.
Means to an End Quest Bug in Destiny 2
After completing the entire "Means to an End" quest, some players are seeing it show that they still have not completed it. A few players report the issue being fixed after going and talking to Drifter, however that does not seem to work for everyone. Other players report completely restarting the game helps fix the Means to an End quest bug.
Another solution is to hang out in the Tower for a bit and wait to see if anything changes. Aside from these three potential solutions, there's not much else you can do to force a fix.
This questline leads to another mission called Interference. Players attempting to start this mission will be shown a message that says they must first complete Means to an End, even though they already did it. It is a frustrating situation, but it appears many players are having this issue. For that reason, we believe Bungie should push a hotfix for this within the next day or two, but time will tell.