Marvel Future Revolution Codes (March 2023)
Get the new Marvel Future Revolution codes with our up-to-date list for free rewards!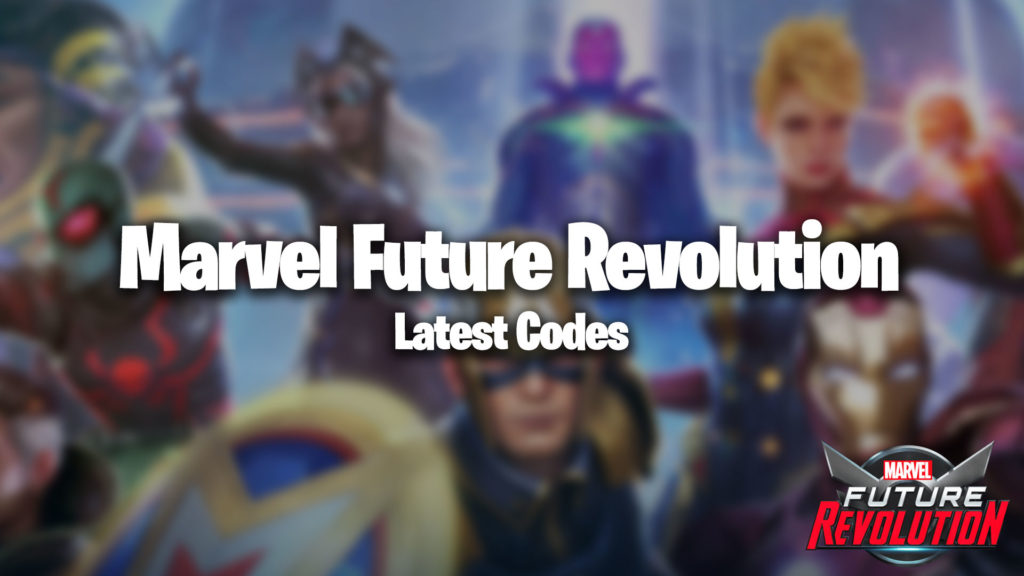 Marvel Future Revolution is the company's first foray into mobile open-world RPGs. Players can explore a huge world, interact with their favorite heroes, and play alongside their friends in the Marvel universe. Enjoy original Marvel stories and embark on an epic journey as your favorite SuperHero! Use our Marvel Future Revolution codes to gain some in-game rewards to help you get started.
Marvel Future Revolution codes are a quick and easy way to redeem in-game rewards like Gold, Boxes, Enhancers, and more exclusive freebies. Each code generally only works once per account, and they can sometimes expire after a short period. Bookmark this page by pressing CTRL+D on your keyboard, and check back daily for new codes! We will always keep this up-to-date and double-check working codes for your convenience.
There are two types of codes for Marvel Future Revolution: PEGASUS codes and OMEGA FLIGHT codes. PEGASUS codes are 16-digits codes, while OMEGA FLIGHT codes can vary in length. The process for redeeming them slightly varies depending on your device. We have a guide on how to redeem them for Android and iOS devices down below. You can also check out our Marvel Future Revolution tier list for more information on all the superheroes.
All Marvel Future Revolution Codes
FUTUREISNOW – Redeem code for Alpha Supply Box
DOWNLOADMFR – Redeem code for one 3* Omega Star Omega Card Box
CONVERGENCE – Redeem code for a Mid Grade Def Enhancer
OMEGAFLIGHT – Redeem code for a Mid Grade Atk Enhancer
MFRLIVE – Redeem code for 50K Gold
AGENTM – Redeem code for 50K Gold
GAMESPOTMFR – Redeem code for 50 Potential Reports
LAUNCH825 – Redeem code for Costume Box
How to redeem Marvel Future Revolution codes
The Marvel Future Revolution code redemption process varies depending on your operating system.
Android:
Launch Marvel Future Revolution on your mobile device
Load into the game and open the Menu by tapping the tap on the top right
Tap on Settings at the bottom of the screen
Navigate to the Account tab
Tap on the Coupon button at the bottom of the screen
Select Omega Flight Coupon
Enter a working code
After redeeming your code, the reward will be sent to your in-game inventory. If you are on iOS, you will not have a Coupon button, so you can proceed to the next section.
iOS:
Open the Omega Flight Codes page on a browser
Enter your member code and select your server
Enter a working code
Tap on Confirm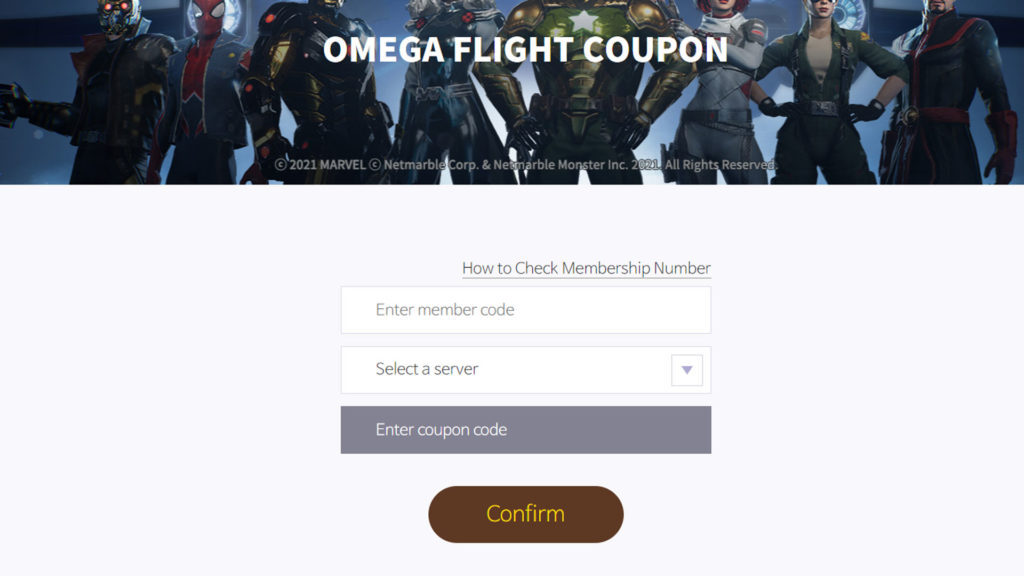 How to find your member code in Marvel Future Revolutions
To find your Marvel Future Revolution member code, open the Settings menu by tapping on the top-right tab while in-game. From the Settings menu, navigate to the Account tab and copy your Account ID.
Marvel Future Revolution is available on Google Play and the App Store.