Mad City codes – free emotes and skins (February 2023)
Mad City is a game developed by Schwifty Studios for the Roblox gaming platform. Players can choose to wreak havoc on the city by playing a criminal or supervillain or bring justice by joining the superheroes and police force. You can claim free in-game items like emotes and skins by using Mad City codes and redeeming them. It is a great way to stand out from the pack with some unique skins and cool emotes.
If you want some freebies and in-game items, you can refer to our Mad City codes list down below. You can redeem most of the codes for weapon or vehicle skins, but there are also the occasional emotes available, as well. You will be looking fierce and powerful in no time with these codes. Bookmark our page and check back for updates daily, as new codes release all the time.
August 18, 2021: Checked for new Mad City codes.
Mad City codes
Here are the active and working Mad City codes:
0MGC0D3 – Green Dots vehicle skin
0N3Y34R – Birthday Fireworks vehicle skin
5K37CH – Sk3tchYT vehicle skin
B34M3R – Sunbeam vehicle skin
B3M1N3 – Hearts SPAS skin
Bandites – Bandites vehicle skin
BILLYBOUNCE – Billy Bounce emote
D1$C0 – Disco vehicle skin
KraoESP – KraoESP vehicle skin
M4DC1TY – Black Hex AK47 skin
Napkin – NapkinNate vehicle skin
RealKreek – KreekCraft vehicle skin
Ryguy – Ryguy vehicle skin
S33Z4N2 – Frosty vehicle skin
S34Z4N3 – Plasma vehicle skin
S34Z4N4 – Purple Zebra vehicle skin
STR33TL1N3 – Streetline vehicle skin
T4L3N – Talon vehicle spoiler
TH1NKP1NK – Pinky vehicle skin
uNiQueEe BACON – MyUsernamesThis vehicle skin
W33K3NDHYP3 – Monochrome vehicle skin
How to redeem Mad City codes
To redeem Mad City codes, follow these steps:
Launch Mad City in Roblox.
Use your in-game phone.
Tap on the Twitter icon.
Enter any working code.
Press submit and enjoy your freebies.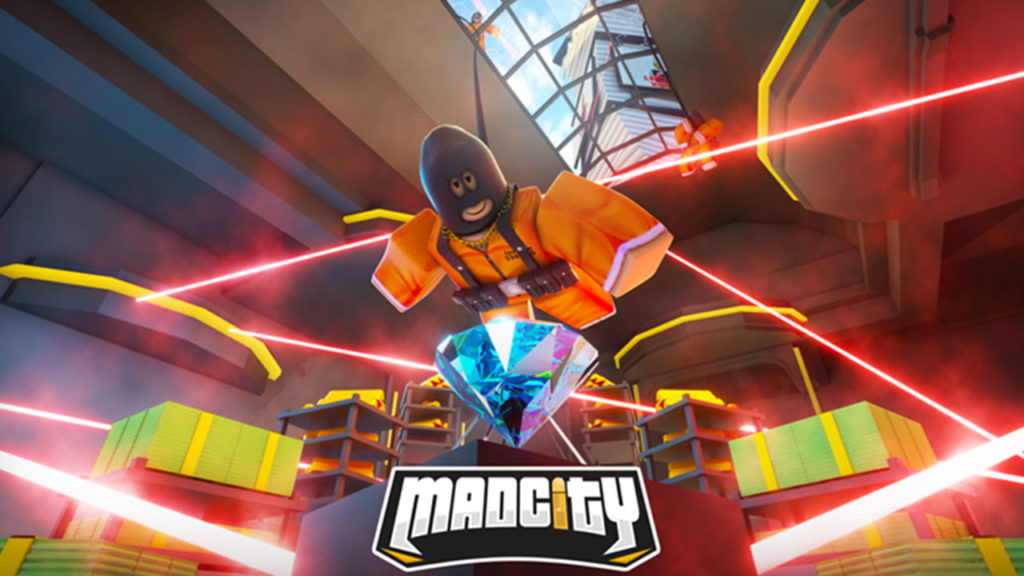 To use your unique vehicle skins, you have two options. If you spend 100 Robux you can unlock the option to change your vehicle skins whenever you want. However, if you don't want to spend money on Robux, you can head to any in-game mechanic and tap on the wrench icon to customize your vehicle's look.