LootQuest codes (January 2022)
Get the latest LootQuest codes from our up-to-date list and claim free exclusive in-game rewards and items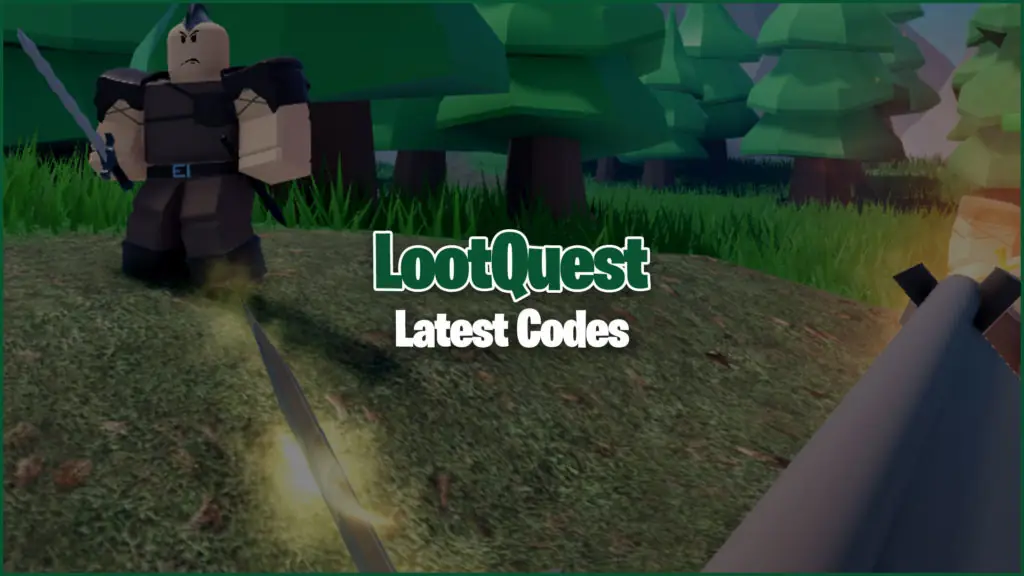 LootQuest is an experience developed by Studio Not Found for the Roblox platform. In this game, players start with nothing but a flimsy sword, and must destroy bandits and powerful foes to upgrade their weaponry. See if you can collect the best swords in the game to explore dangerous new areas. Use these LootQuest codes to help you get started.
LootQuest codes are a great way to earn some extra in-game rewards. It's perfect for new players and a good way to receive some time-limited exclusive items as well. We do our best to maintain our list of codes but note that they tend to expire after a short time, so use them while they last. Bookmark this page and check back regularly for updates.
LootQuest Codes list
We will have the latest list of working LootQuest codes available below. The game is still in the alpha development stages, so there are no working codes at the moment, but you can expect some to release later. Note that your account may need to be on the whitelist to activate some exclusive codes.
Latest Working LootQuest Codes
WELCOME – Redeem code for 200 Diamonds
SLEEPY – Redeem code for free rewards (must be a pre-alpha participant)
Get more codes for your favorite games through our Roblox game codes list.
Expired codes
There are no expired codes at the moment.
How to redeem codes in LootQuest
To redeem codes for LootQuest, follow these steps:
Launch LootQuest on Roblox.
Tap on the Settings button on the bottom left.
Find the code redemption box at the top of the settings menu.
Enter a working code into the box.
Tap on the Use button to redeem in-game rewards.
The process to redeem codes is much like other Roblox games. Launch the game and open up the settings menu. You will find the box to enter codes on the settings menu. You can copy and paste codes directly from our list to avoid any typos.
How to get more codes for LootQuest
To get more codes for LootQuest, you can join the official LootQuest community Discord server. The developers post new updates, announcements, and the occasional code in there. You can also chat with other players about the game! We round up codes from all over the place and bring them to you in one convenient list, so follow along for updates.
LootQuest Game Description
The LootQuest game is still in development, nothing you see here is final and there are big features and improvements coming. Expect bugs, crashes, and potentially data loss.

Please note there will be a DATA WIPE when BETA releases. However, all Robux purchases will be kept upon release, and you will receive a special reward based on the level you achieved during ALPHA.
Explore other experiences on our Roblox game codes page to find your favorites. Check out our Roblox promo codes page for new outfits and other freebies for your in-game avatar.