Leaked image reveals Call of Duty Warzone 200 player Battle Royale mode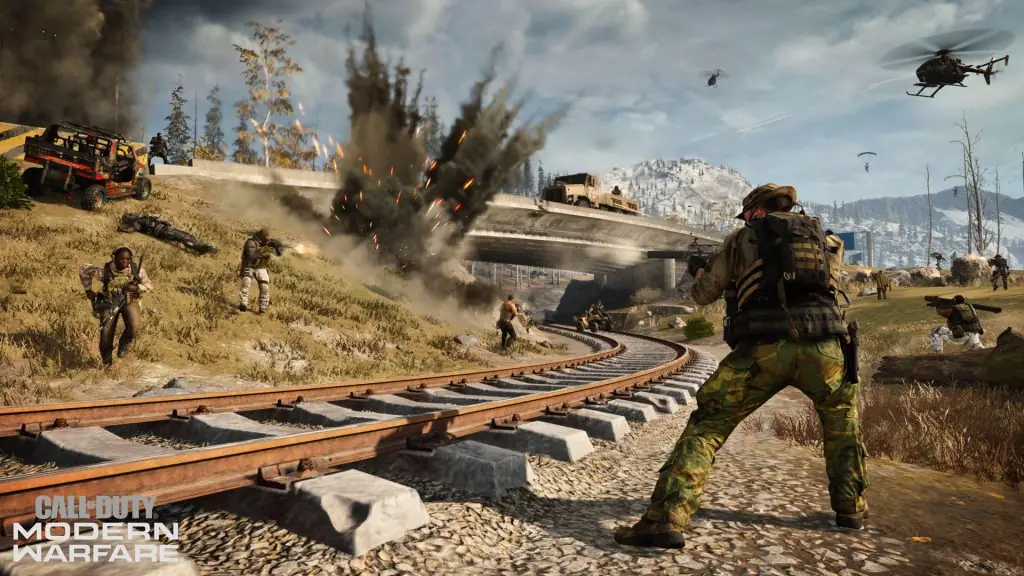 During the Modern Warfare Multiplayer free-to-play weekend, one player caught a look at what looks to be an upcoming 200 player count Battle Royale mode. In a screenshot from DissolveGaming on Twitter, we can see some interesting text behind the MP Free Weekend popup.
Upon closer inspection of the image, we can see a few of the new playlists in the background. These new playlists include Plunder 200, Battle Royale Juggernaut, and Battle Royale 200. Before the release of the Warzone, rumors were going around about a 200 player Battle Royale mode. It turns out that the rumor may become a reality.
Infinity Ward may have pushed back their plans to introduce a system this big to first test server stability. Now that things appear to be good to go, let's see if their plans change. For the other modes, the limited-time Juggernaut Royale comes as no surprise. This was discussed in the official June 11 Activision update notes.
Juggernaut Royale will feature care packages dropping all over the map for players to grab. Players can pick up a Juggernaut suit from the containers at the marked locations. Juggernaut suits provide players with a mini-gun, more health, and an intense soundtrack.
At the time of writing this, there has been no official word from Infinity Ward about the potentially new upcoming game modes. It could be something we see later in Season 4, or another season entirely.