Is There a Cinematic Mode in Hogwarts Legacy? Answered
Can You Toggle This Option? Or No?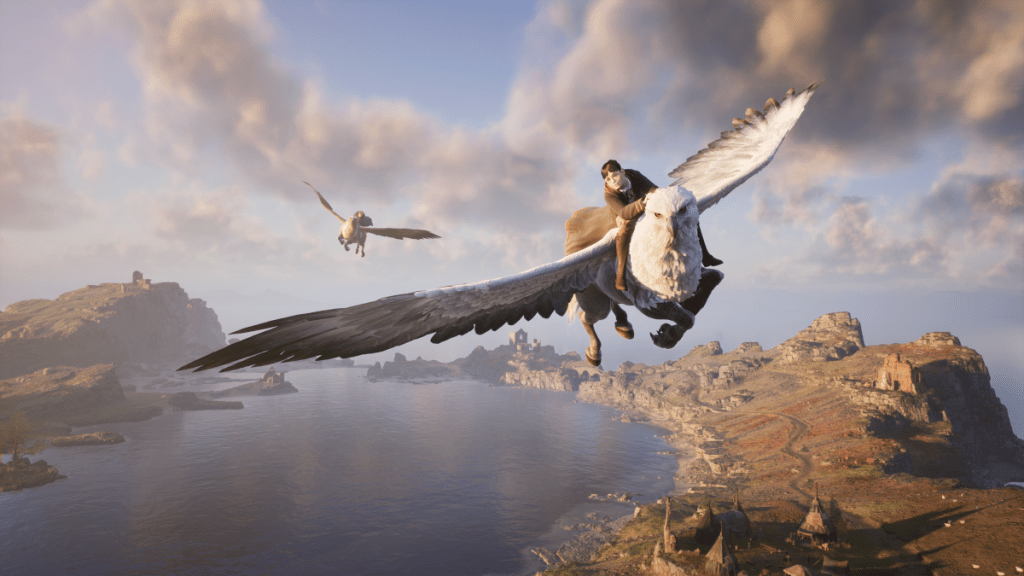 Hogwarts Legacy is upon us! As players the world over will be jumping into their own (regrettably delayed) witchcraft and wizardry careers, it should be asked what unique features the game has. In an effort to look into this question, join us as we discuss whether there's a cinematic mode in Hogwarts Legacy.
Is There a Cinematic Mode in Hogwarts Legacy?
It would seem that there is, indeed, a cinematic mode in Hogwarts Legacy. Early reactions to the game (boldly) compare it to The Witcher 3. As such, some redditors on r/HarryPotterGame were curious about whether this cinematic mode would be available whilst flying with a broom. And, if so, whether it would allow the player to follow routes automatically or not.
Related: How To Get Hogwarts Legacy Felix Felicis Potion Recipe
In response, the original poster, u/vincy-xy had this to say: "If you press the L3 button it accelerates automatically without you having to press R2. But it doesn't follow any routes like Roach in TW3."
It may not be the exact feature included in The Witcher 3: Wild Hunt. But, it's close enough to be an apt comparison.
Can You Play Quidditch in Hogwarts Legacy?
In speaking of flying on brooms, will you be able to play Quidditch in Hogwarts Legacy? Alas; no.
"Quidditch is not playable in Hogwarts Legacy," according to the game's official FAQ page. "However, broom flight for traversal and broom race challenges are part of the game. Players can also fly brooms to explore new and familiar locations surrounding Hogwarts Castle."
So, while you can use a broom to get around Hogwarts, you can't use one to play Quidditch.
Hogwarts Legacy is available starting February 10 for PS4, PS5, Xbox One, Xbox Series X|S, Switch, and PC.
---
We hope you found this piece on Hogwarts Legacy helpful! For more content just like this, consider checking out Gamer Journalist on Facebook! And, in the meantime, take a look at some of our other content, like Is Hogwarts Legacy an MMO? – Answered and Does Hogwarts Legacy Have a Class Schedule? Answered!