Is Overcooked 2 Cross-Platform?
How many cooks is too many?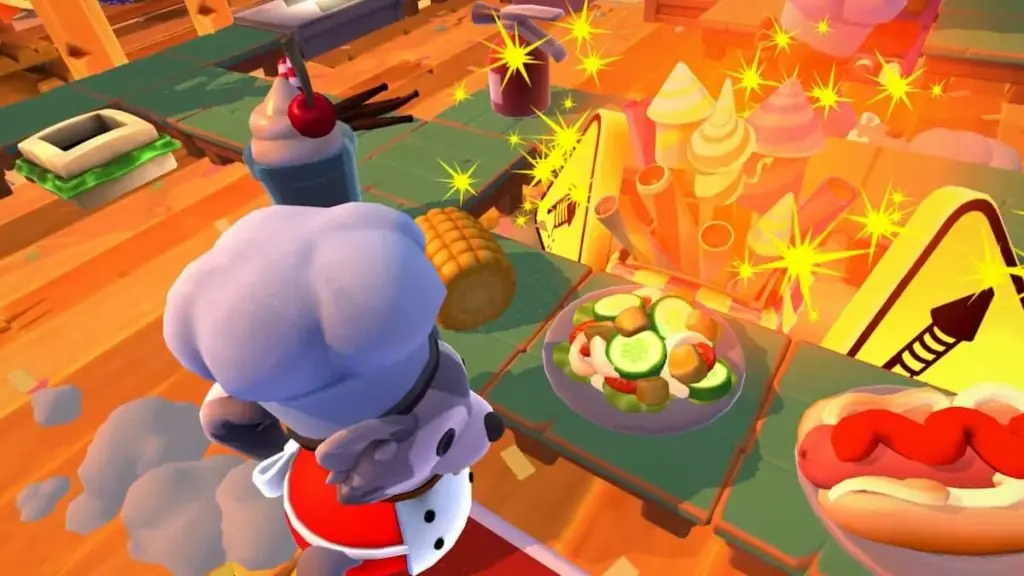 Cooking can be a pretty enjoyable social activity, whether you're cooking alongside your buddies or just cooking for them. Of course, not everyone can fit in the kitchen all at once. Overcooked 2 is primarily a multiplayer game, but only so many cooks can be allowed into this kitchen at the same time. So, is Overcooked 2 cross-platform?
Is Overcooked 2 Cross-Platform?
The answer to that is a bit… complicated. Generally speaking, the answer is no, but only if you're playing the original version of Overcooked 2, separate from the All You Can Eat collection. The standalone version of Overcooked 2 only features cross-platform functionality between Steam and the Epic Games Store. Every other version of the standalone game, be it on Switch, PS4, PS5, Xbox One, or Xbox Series X/S, is completely isolated, and can't play with other console environments. Also, only the Steam and EGS PC versions are cross-platform; the Game Pass version is also completely isolated.
Related: Top 10 Simulator Games to Play with Friends
Updated Versions
However, if you're playing Overcooked 2 via the All You Can Eat collection, then the answer is yes. That version of the game does feature full cross-platform support across all available platforms. Four players across any platform, including consoles and PC storefronts, can all play the All You Can Eat version of Overcooked 2 together with no problems. The only version that's still left out is the Game Pass version, as All You Can Eat is not available in Game Pass's library.
In short, if you're looking to play Overcooked 2 with friends that are using other platforms, make sure you get the All You Can Eat collection to ensure you get the most optimized experience possible. It costs a little more, but you do get the first Overcooked game in the package, which means more cooking shenanigans for you and your friends.