Is Lawn Mowing Simulator Multiplayer?
Playing Lawn Mowing SImulator with friends would be great - but is it possible?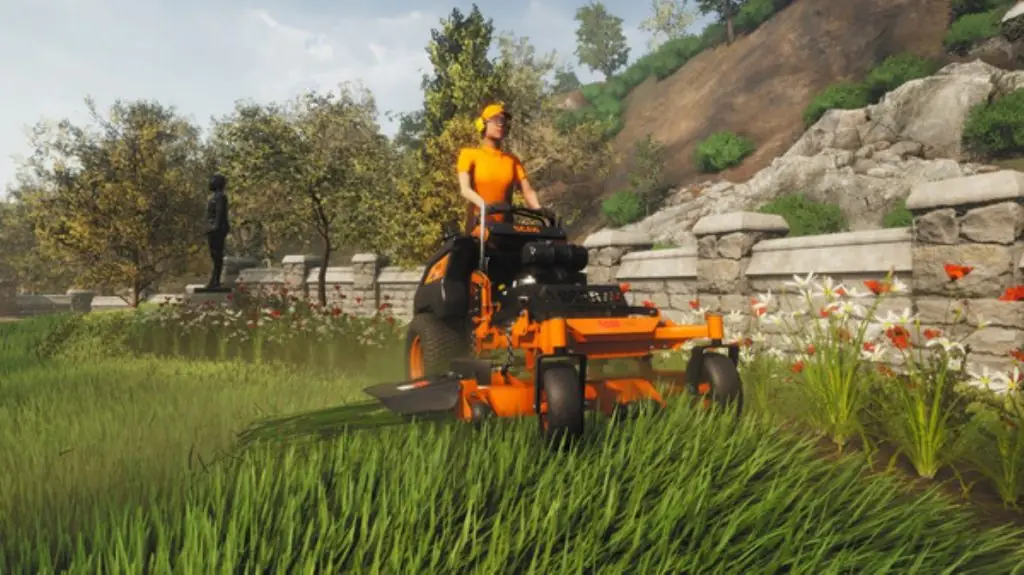 Lawn Mowing Simulator is the relaxation sensation that sees you taking on contracts, growing your business, hiring employees and, most importantly, mowing some green lawns. This unassuming game wouldn't typically be the first game in mind when people think of multiplayer games, but there are certainly a crowd of people out there wondering if it is possible, imagining taking on great fields of unkempt grass with their buddies.
Multiplayer in Lawn Mowing Simulator?
Sadly, the game is no currently multiplayer, and there is no functionality for any kind of connection with any other players in-game. Even worse, Skyhook games have made no announcements or plans or any multiplayer addition for Lawn Mower Simulator. For now, you're going to have to get use to trimming by your lonesome. Don't forget, the game was made with the intentions of a simple, relaxing solo experience that doesn't turn your PC into a jet engine.
Multiplayer functionality would be a huge implementation that would really increase the game's file, potentially making the game inaccessible for those with lower-spec computers, infringing on the Lawn Mower Simulator's core values.
That being said, it would be awesome to start a venture with your friends and mow lawns at the same time, and there is enough of a demand that Skyhook games may potentially look into it.
Mods for a multiplayer Lawn Mowing Simulator?
There are plenty of mods available to help you out in the game, from unlimited resources to invulnerable lawn mowers, but as it stands, there are currently no Lawn Mowing Simulator multiplayer mods. This would have to be a huge undertaking, but if someone where to do it, it would meant that those with less powerful PCs wouldn't have to be burdened with the heavy multiplayer feature as it would become an optional addition.
Related: How to Play PowerWash Simulator Co-op
How to play alongside your friends
If you can't overload your engines together in the same lawn, then why don't you play simultaneously?
With your friends, you could choose a challenge that is accessible to everyone and start it at the same time. The player who gets the highest score or completes the challenge quicker wins the challenge. For extra challenge, bear in mind the damage of the mowers at the end of the challenges and take them into consideration as negative points! This may be as close to a multiplayer as we get with Lawn Mowing Simulator.
TLDR; No, Lawn Mowing Simulator is not multiplayer and there are no current plans to incorporate it into the game.
Thanks for reading and keep your eyes on Gamer Journalist for more!