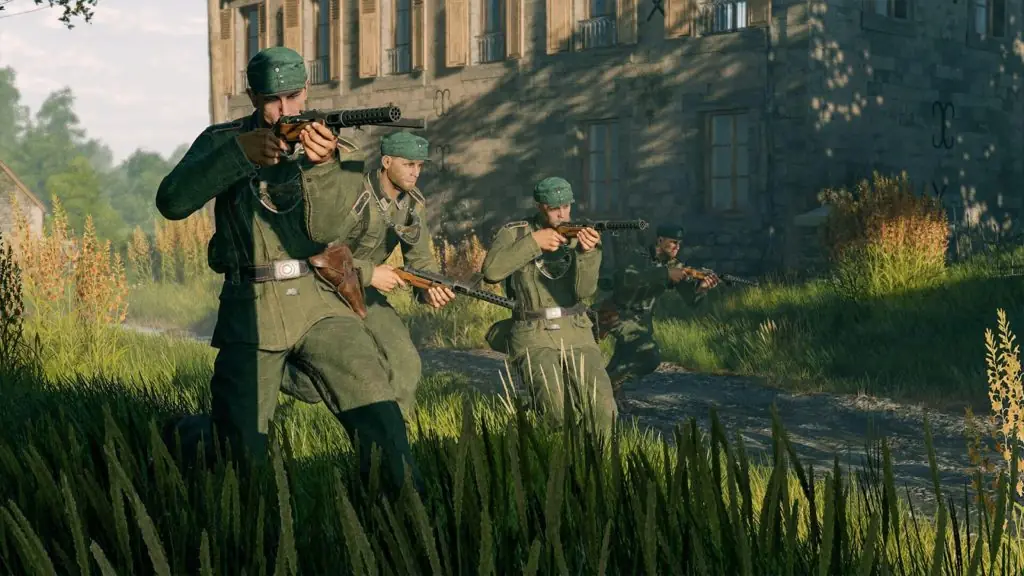 Whenever a new console generation takes the reins away from its predecessor, there's always a bit of a wonky transition period. Developers have to decide whether they want to make games for the new generation exclusively, do that but also make them backwards compatible, or take a gamble and develop for the previous generation, banking on the assumption that enough people are still using the older hardware. It's mildly annoying to have to constantly check this stuff for every new game, but them's the brakes, I guess. So, speaking of newer games, is Enlisted available on PlayStation 4?
Gaijin Entertainment's World War II team shooter Enlisted is currently in an open beta running on PlayStation 5, Xbox Series X (and Series S), and PC through their own Gaijin.NET launcher. As far as the PlayStation version goes, you can download it for free right now from the PlayStation Store. But you may notice I only mentioned PlayStation 5 in my list before. That is because, at least as of now, Enlisted can only be played on a PlayStation 5, not a PlayStation 4.
Is Enlisted on PS4?
Gaijin Entertainment originally developed Enlisted to be played on PC, followed by Xbox Series X late last year. Players of the game on Reddit regularly wondered when the game would be made available on a PlayStation console, specifically the PS4, but since the PS5 had come out roughly around the same time as the Xbox Series X, it wouldn't really make sense to begin port work with the PS4 in mind. This is why, if you visit the game's page on the PlayStation Store, you'll see above the "Add to Library" button that only PS5 is listed. There's no backward compatibility here; it's PS5 or nothing, at least as far as PlayStation consoles go.
Enlisted by Darkflow Software and Gaijin Entertainment is available on Xbox Series X|S, PlayStation 5, and Microsoft Windows.