Is CDkeys Legal, Legit & Safe (or a Scam)? Why Is It So Cheap?
Is it legal? Is it safe? What is up with CDkeys?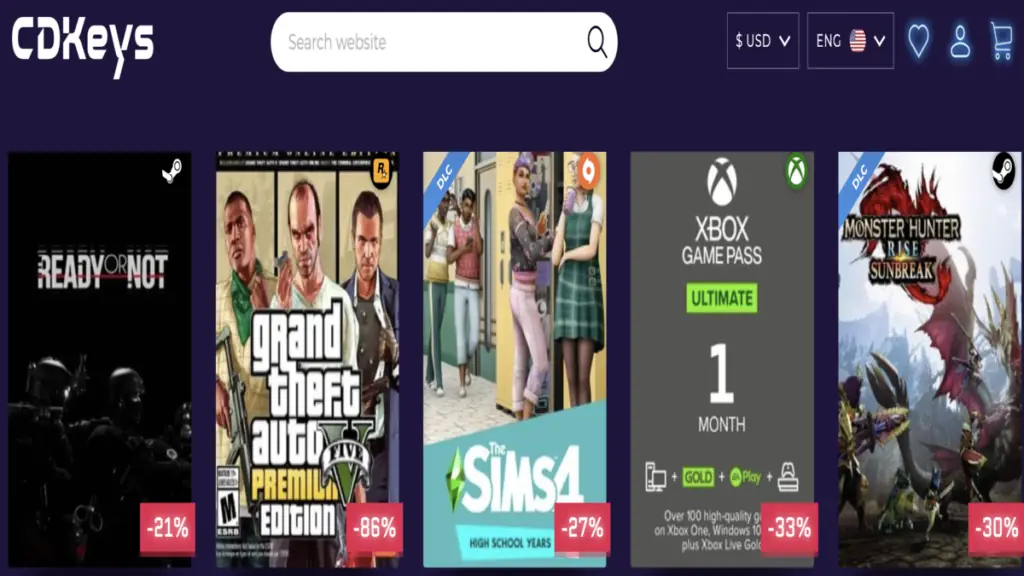 We're almost positive gamers have heard the term CDkeys at least once in their life. People will post them getting amazing deals on games and others will wonder if it's legal to use the site. It feels almost like a crime getting such a discounted game that recently came out. We're going to dive into what CDkeys are and why using their site is safe. The site focuses on finding the lowest price so the consumer can buy it knowing they've saved a few bucks. Let's take a closer look into why CDkeys is so cheap and if its legal, legit and safe.
What is CDkeys and How is It Legal?
CDkeys is an online store where you can find game keys and gift cards. It's a way to find discounted games as much as 90% off. They also sell memberships to different online subscriptions such as Playstation Plus, XBOX membership, and more. When you're going through the website you're instantly shown the top sellers as well as the newest games on the market. Instead of selling you a physical copy, you're given what's called a digital key. This will be a code you can enter so you can redeem your game to use.
Is CDkeys legal and safe?
Developers want to sell their games to as many people as they can after they have finished them. It doesn't make sense for people in other countries to have to spend tons of money on a game that's listed full price. That's why the game will be discounted if it's being sold somewhere else across the globe. Even if people are getting the game super discounted the developers are still making money, meaning, CDkeys is very legal. The company is based in the United Arab Emirates and they follow the rules and regulations in its jurisdiction. Legally, they aren't selling stolen keys, the only downside is their terms and conditions.
In the terms and conditions it states they "don't give refunds" and they "aren't responsible for any loss or damage resulting from loss or stolen programs or use without permission." With such a warranty you would think it's not safe to use. If you want to 100% have a safe method of buying a game you will just need to shop at a retail shop. These keys are still safe and the site is legal, however, we understand if you wanted to guarantee you will get your money back if you aren't satisfied or something happens.
Is CDkeys a Scam?
CDKeys isn't a scam. CDKeys is definitely safe and legal to use. There's always going to be some speculation because of their terms and conditions. Honestly, with how positive the reviews are and with people using the site daily to buy their keys, it's looking good. It's a legit platform that sells keys and gift cards for a fraction of the price. Check it out daily to see future deals on popular titles!
For more gaming news be sure to follow us at Gamer Journalist. We post gaming tips, guides, and news for popular gaming titles and upcoming ones.
Related: Elden Ring: Gargoyles Blackblade